Journey beyond Roppongi (old), Shibuya (teenyboppers) to XEX Nihonbashi this Sunday starting at 6:30 for dance, music, entertainment and booze. It's DME NIGHT
3 hours of music, dance, DJs and drinks. Also featuring special guests, The Dream Team, with a singer alleged to be the second-coming of Whitney Houston. Features live performances by Jai, Zenon, Miku, and a dance showcase (starting at 8pm) featuring our favorite cosplayer/peformer  Fenix ("Storm) and others.
There's speculation that The Dream Team might include Tokyo's favorite siren, Zoe. But you'll have to go to know.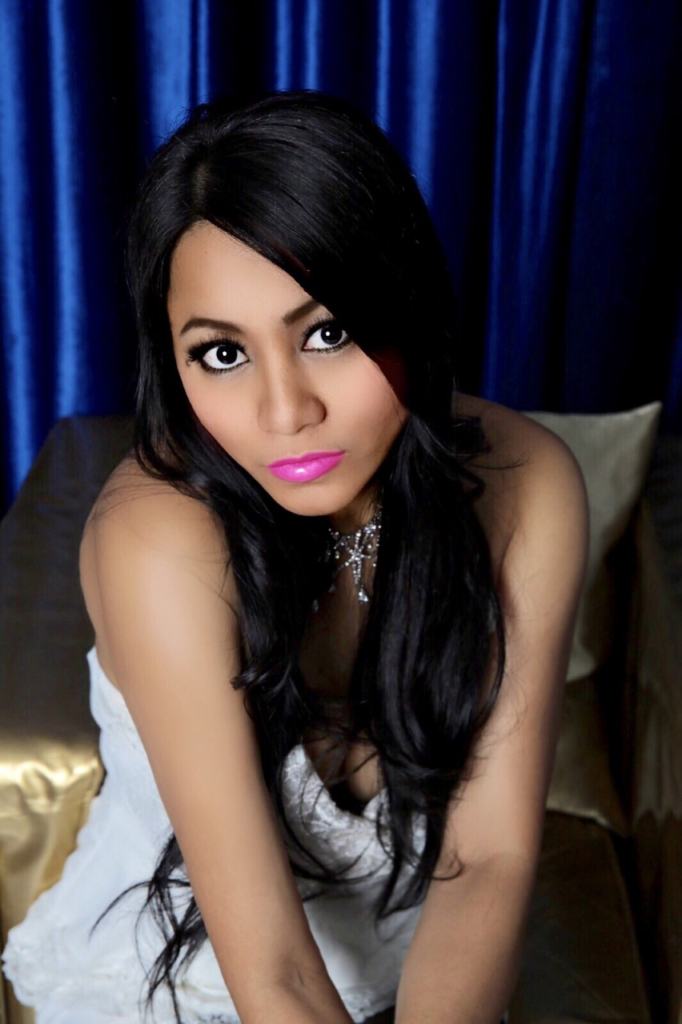 Brought to you by DME World.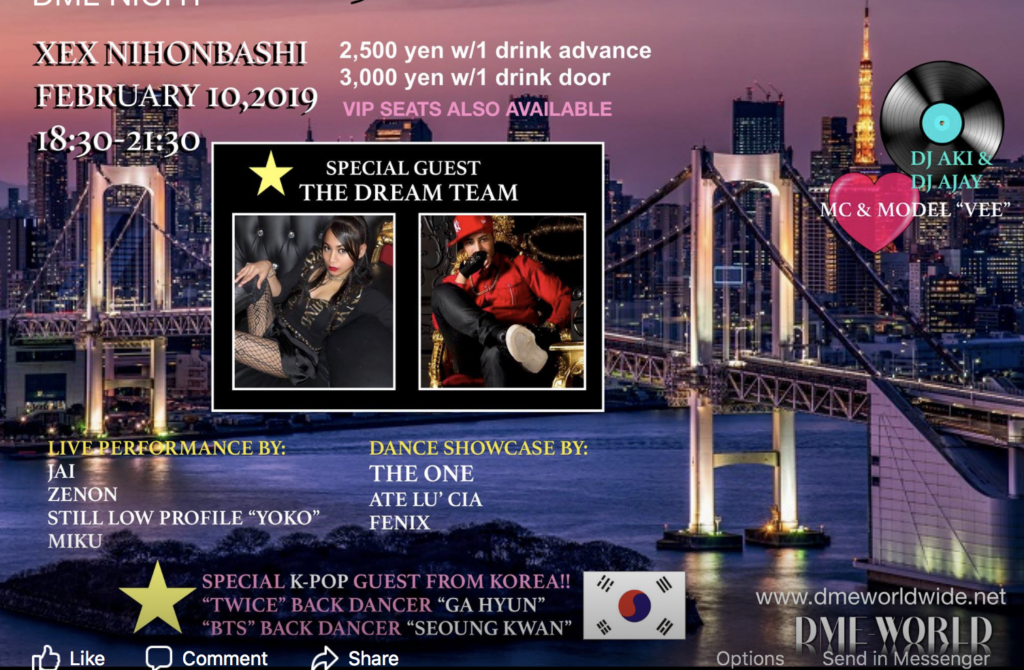 Get some body art, get your groove one.
Entrance fee (入場料)
●Advanced 前売り(予約制)
¥2500/1D
●Door 当日(予約なし)
¥3000/1D
●VIP (予約制)
¥9000 / A glass of champagne/4 drink tickets/ Table / Sofa
Located here:
2/10(Sun) 18:30-21:30
@XEX Nihonbashi (XEX日本橋)
YUITO build. 4F 2-4-3 Muromachi Nihonbashi Tokyo
(中央区日本橋室町2丁目4-3 YUITO/日本橋室町野村ビル4階)
http://www.xexgroup.jp/nihonbashi/