Jake Adelstein @JakeAdelstein
Editor-in-Chief

Jake Adelstein is considered one of the foremost experts on organized crime in Japan. He has been an investigative journalist in Japan since 1993 and is the author of the best-selling memoir "Tokyo Vice." He contributes to The Daily Beast, The Japan Times, Vice News, and the Japan Subculture Research Center. Adelstein is also a board member of the Polaris Project, an organization that combats human trafficking.
Mari Yamamoto @MariYamamotoNYC
Assistant Editor
Mari Yamamoto is a writer and former editor of TRANSIT, a Japanese culture and travel magazine.
Julianne Chiaet @JuliChiaet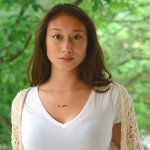 Book Editor
Julianne Chiaet is a journalist and editor based in New York. She edits long-term projects for JSRC. Julianne mostly covers science, Japanese culture, and technology. Her work has been published in Scientific American, The Daily Beast, and Daily Mail.
Chelsea Sakura Bailey
Assistant Editor and Field Researcher
Chelsea Sakura Bailey is based in Seattle and edits articles and features for JSRC, as well as conducting research. While relatively new to journalism, her boundless enthusiasm for all things Japan, and her morbid curiosity about the dark side of the rising sun, make her a valuable contributor.
Sarah Noorbakhsh
Sarah is the former Editor-in-Chief of JSRC, contributing writer, journalist, translator and photographer, based in London, UK.
Stephanie Nakajima
Stephanie is the former Assistant Editor, contributing writer, philosopher at large, based in Boston, MA and sometimes Copenhagen, Denmark.
Louis Krauss
JSRC Intern
Louis is currently a student and hosts a radio show at Oberlin College. It airs every Monday at 7 PM Eastern Time. He spent the summer of 2015 as an intern for JSRC and plans to return to Japan in the Spring of 2016. He loves jazz music and can really tear it up on the saxophone.