The Slaby Sisters: Johnna Slaby (painter) and Reylia Slaby (photographer) are pleased to present their first joint exhibition at the Intercontinental Hotel Osaka until July 31.. The exhibition features five pieces from each of their collections, and will be shown. Reylia and Johnna Slaby, twins, were born and raised in Osaka, Japan.
From a young age theywere free to explore and play within different facets of the art world. They began to develop a strong relationship with both Japanese and Western art, inadvertently creating their own fusions within the juxtaposing styles.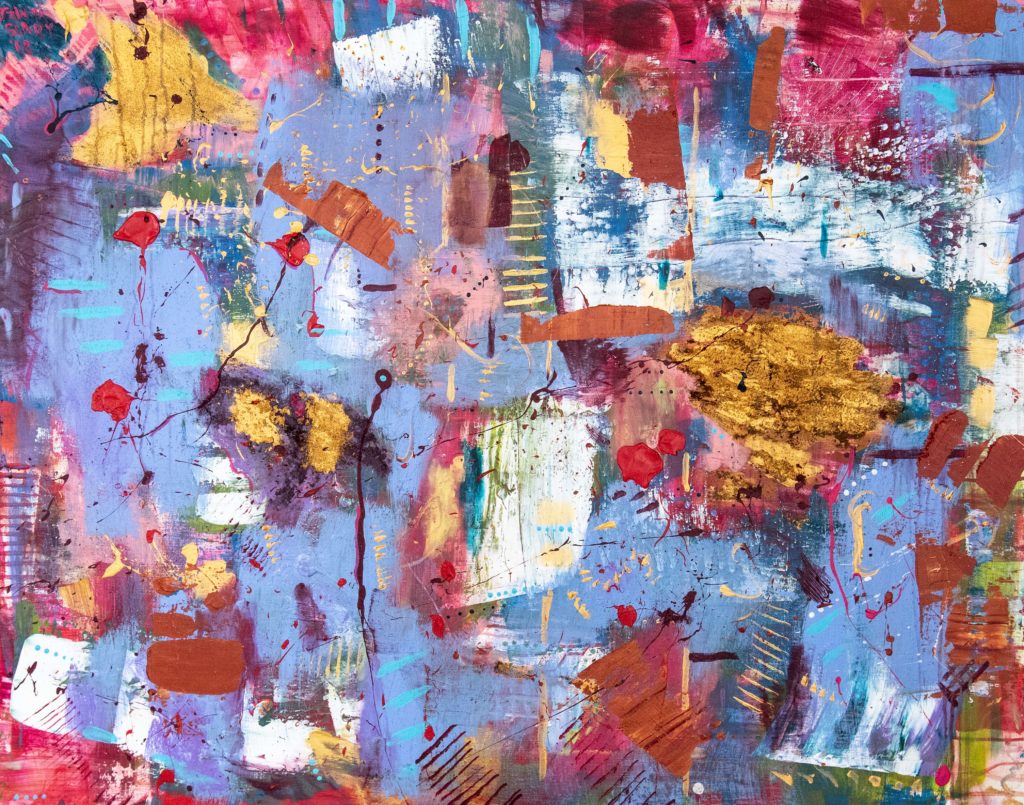 ———
Johnna Slaby-Artist
Johnna Slaby is an abstract artist born and based in Osaka, Japan. Originally on the road to becoming a classical pianist, her career took a sudden turn when shediscovered urban sketching and fell in love with the rough lines, textures and the different ways of representing life. She made the transition from sketching to abstract painting from 2014. She currently experiments with incorporating physical objects and coffee (literally) into her work, creating pieces that start conversations of culture and the beauty in our everyday lives.
Reylia Slaby-Fine Art Photographer
Having been born and raised in Japan, Reylia Slaby uses the influences from her unusual upbringing as the main theme in her artwork. Her photos are a rich blend of the Japanese aesthetic, and is greatly revealing of her personal experiences and thought. Her desire is to weave all the different aspects of her life into her art. She strongly believes in an empirical body of work, and is adamant when it comes to adding an individual and unique meaning to each image. Photography entered her life as a gradient. Originally a semi-professional graphite pencil artist, Reylia made a gradual switch to photography around her teen years, and then discovered fine art photography in 2012. It instantly struck a chord, and she knew that she had finally found her ideal outlet of self-expression, and for years immersed herself in the fine art world though books, online sources, and other artist's work that inspired and moved her.
About the space:
STRESSED patisserie is proud to present fine works of art on periodic exhibition. Having invited leading artists locally and from around the world to display their outstanding works at STRESSED, the patisserie has become a gallery of fine art with paintings and prints displayed and on sale throughout. Patrons can obtain a catalogue in the patisserie for more information about the artists and their works as well as listings of the artwork for sale.
The venue and time:
February 10th  2019- July 31 2019 
EXHIBITION SPACE Intercontinental Hotel Osaka
STRESSED Patisserie