According to this article, Japanese over 35 may find it "impossible" to wed. In 2005, the percentage of unmarried men between the ages of 35-39 was 30.9%. 5 years later, of that same subset of men (now 40-44), 27.9% were married – indicting that only 9.7% of the unmarried 35 to 39 year olds tied the knot during that 5 years- and only 3% of the overall male population does so during that age bracket.
This data, which comes from the 2010 Census, indicates that marriage rates for woman in the same age group are slightly lower –10.8% of unmarried women get hitched in that interval, only 2% of the female population. And after 45, only .1% get married.
According to some "marriage consultant", there are a few reasons the Japanese are increasingly remaining single. First, it is becoming more socially acceptable to stay unmarried. "Peculiar" personality traits of men over 35 also play a part; many unmarried men over 35 are immersed in hobbies (otaku alert!) or work (salarymen alert!). They have few friendships and tend to go through life "unseen" (hikikomori alert!). Another problem- it is a tendency of both men and women to "shoot high" and spur compromise. Men in particular tend to overvalue themselves; even in cases when the relationship is unfolding pleasantly, and a couple suit each other, the consultant explains, often the man will think "I'd be better off single than with this person".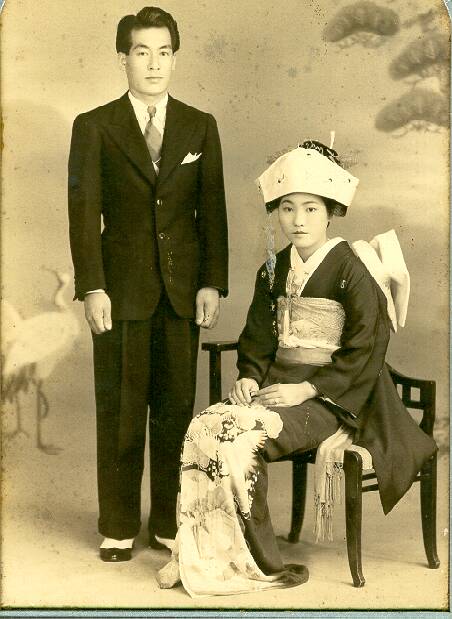 Those who participate in konkatsu (marriage parties) are both more desperate and more selective ("specs" such as income and career become more important than in traditional dating), making one's chances of finding someone through these parties very slim. Therefore, a man with a below-average income has virtually no chance of securing a mate through konkatsu.
There are many ways to analyze this data. I see the movement away from marriage as part of the passive rebellion occurring among the young in Japan."Herbivore men", who spurn the materialistic and status-seeking identities of their fathers, refuse to participate in demanding salary man jobs and aggressive spouse/girlfriend/one-night stand-hunting; but not knowing any other options (or in Japanese society, not having any), they sit out altogether- from the dating scene, from the job search.
More obviously, women also find themselves choosing to stay single rather than settling. More ambitious and educated than ever before, the new generation is very much at odds with tradition here. Wanting both a job and a husband is hard when most Japanese men still expect the woman to do all the housework, even if she works as well.
Written almost 11 years ago, this excerpt from the LA Times I think explains some of the data; "During the "bubble" economy of the 1980s, women got choosier but remained more pragmatic than romantic in picking a mate. They still defined a good catch as a man with the "three highs": higher education, high income and height. Now young women who can support themselves have added even tougher criteria for Mr. Right. Chikako Ogura of Aichi Shukutoku University says the new standard is the "three Cs": financially comfortable, emotionally communicative and cooperative in housework and childcare." You know, the typical Japanese male.
Fewer marriageable men on the market = less marriage. Doesn't seem like brain surgery to me. Yet, I have heard from a number of haters that analyses invoking simplistic "demonizing" of asian men is a western interpretation, and that the issue is more complicated than that.
Of course, it is more complicated than that, but any analysis that fails to include the shifting expectations of women is simply incomplete. There is actually evidence that the declining birthrate can be at least partially attributed to women refusing to have children due to " their husbands' lack of participation in child rearing and housework" (Ishii-Kuntz, 1994, 2003). Again, opting out.
And from the same UN report, the discrepancy of hours spent on housework (according to a 2005 study, women spend a daily average of 4.26 hours doing housework compared to 1.38 hours for men) is one of the most oft-cited statistics by women.
Marriage Consultant highlights the fact that the young, choosier than ever, are passing up opportunities and waiting until it is "too late". Specifically, men are starting to have more unrealistic expectations, and according to the U.N. data, the same could be said of women. God help you all!