Julie Yukiko (雪子)  Buisson aka Ukico has much in common with Snow-White, other than just her name, which literally means "child of the snow"—she is charming, peaceful, a beautiful woman with alabaster skin and blessed with an ethereal singing voice that calms the spirits of men and animals; she is enchanting.  Her first song, Denial, and the surreal mystical music video for it were released on September 11. 
She was born to a Japanese mother and French father and grew up in Paris. You could say she has made the best of her bicultural heritage, touching upon her roots to become a successful model and now a songwriter and singer. Her French-Japanese visage and sense of style helped her have a successful international modeling career.However, she has much more depth than her surface appearances, and that is part of her appeal.
Ukico (pronounced You-Key-Koh) was studying at the University La Sorbonne while pursuing her modeling career after high school. What sparked her interest in singing and songwriting was the death of her grandmother.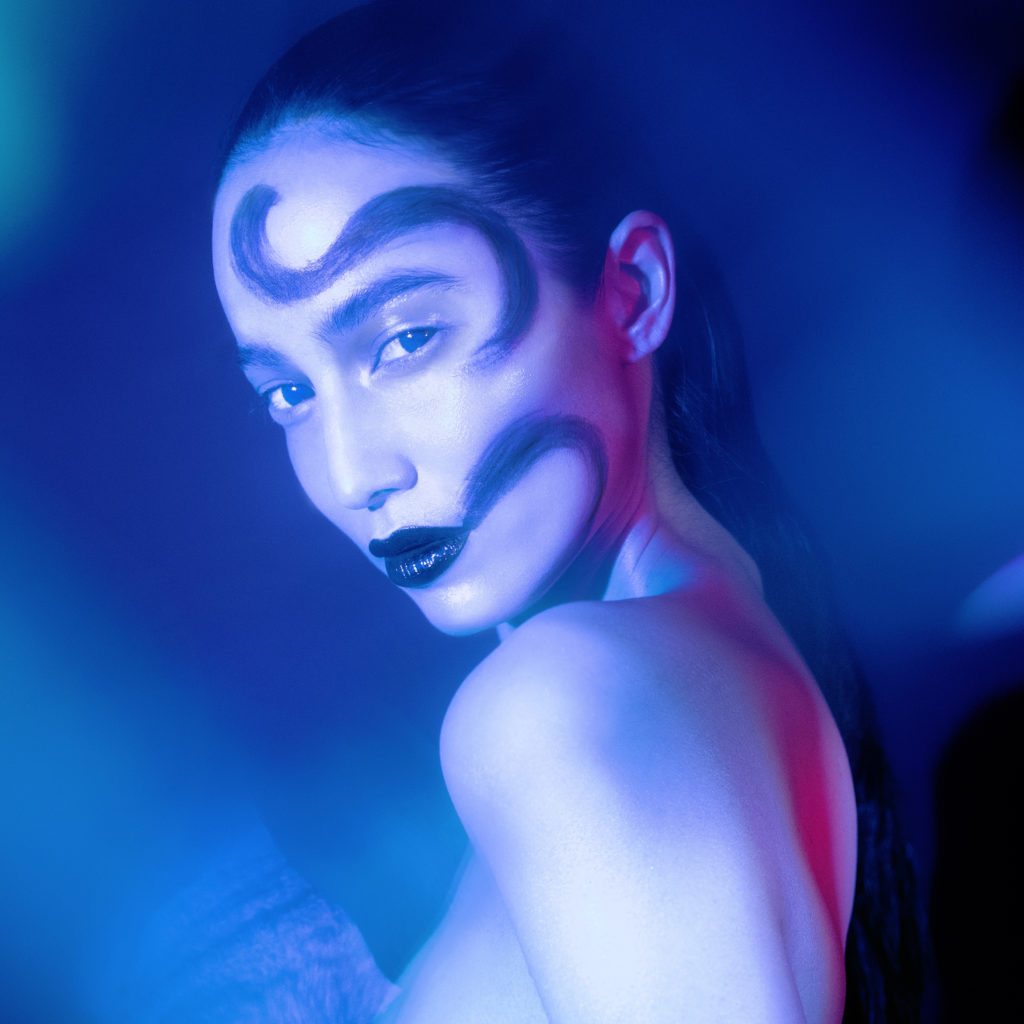 When she passed away, Ukico, wrote a poem as a eulogy, which she showed to her father—and to her surprise, he wept.
"It moved my father to cry and it showed me how to paint a picture with words. He still reads the poem, sometimes." She felt the power of words come to life.
She had often thought about becoming a singer/songwriter but lacked confidence in her ability to compose or to voice her emotions musically. But seeing her father's response stirred something inside of her.
"It was a wake-up call. I had always dreamed of studying and living in New York and pursuing music. I love so many different genres and singers. Everything from Massive Attack, to Little Dragon, to Lana Del Rey."
The song writing of Fiona Apple was particularly inspirational to her.
To pursue her musical career more seriously she entered a music engineering school in NYC, The Institute of Audio Research. After graduating salutatorian, she interned at the recording studio Strange Weather based in Brooklyn.
She was given an opportunity to work on the production of 36 Seasons by Ghosface Killah. She also put in time at the world famous jazz club Birdland, live mixing for the Grammy Award winning band The Afro Latin Jazz orchestra, and other jazz acts.
While in New York, she experienced the loneliness, alienation and emotional struggles that come with life in the Big Apple. 
She sought refuge in spiritual disciplines, yoga and meditation, eventually becoming adept enough to guide others.. Meditation and yoga are still a huge part of her life, and perhaps what gives her an aura of warm serenity—not the chilly vibe you'd expect from a snow woman. 
During her time in New York, she was also taken under the wing of Justyn Pilbrow, a respected music producer who has handled major acts such as Halsey and The Neighbourhood.
After leaving New York and coming back to Japan she also became more interested in her own Japanese background and traditional music. It provided her with some solace as
She continued to work with Justyn Pilbrow and was also able to collaborate on musical pieces with Japanese virtuosos of  Koto (Japanese lute), Shamisen, Shakuhachi (windpipes) and the Taiko (Japanese drum). 
Her first single, Denial, has instrumentation featuring the shakuhachi and taiko. "The shakuhachi is such a beautiful instrument—it can express so much pain and tension."
The video of the song is based on the story of Japan's creation, as told in the Kojiki, a classic of ancient Japanese literature. The creation of the world starts with the first two existing Gods Izanagi (male God) and Izanami (female God). After forming Japan's islands they gave birth to other gods—the god of the wind, seas, and more. But Izanami, after giving birth to the God of Fire dies from the trauma and fatal wounds. Her spirit goes down to the underworld. Izanagi who misses her terribly, decides to descend to the underworld to bring her back—like Japan's own Orpheus.
The video, using Butoh dancers, brings to life the myth of creation, death and renewal. But what is the song about on a personal level? Fasting? Living without material goods? Denial of French culture, or Japanese culture?
Ukico answers, "It is a song about breaking up and the end of love. But it is a bit more than that.  I was protecting my heart, not to fall in love again. I was in denial of closing my heart when I started to write it. But also there was underlying denial that I am mad at somebody. 
But the real denial in the song is that I am angry at myself. It is because of myself, because of how I am choosing how to deal with things that the suffering comes. And there is some wisdom and transmutative power in understanding that."