by Kaori Shoji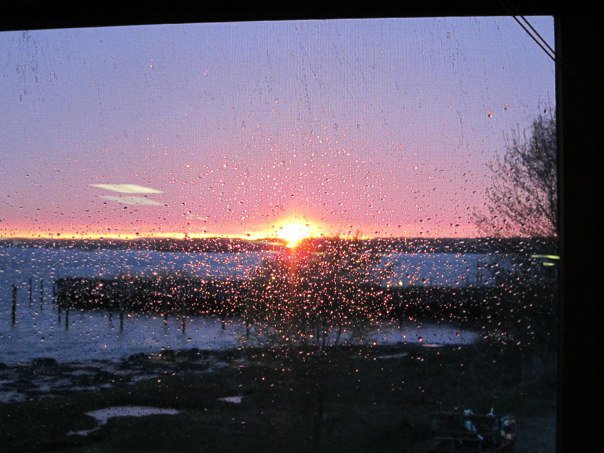 Certain facts of life we know to be true. The tide will turn. The sun will rise. Hayao Miyazaki is the god of Japanese anime. Still, the throne may be ready for a shakedown – or even a partial step down on the part of Miyazaki. Anime filmmaker extraordinaire Makoto Shinkai (Your Name) has blown a huge hole in the fortress of Miyazaki's storied production company Studio Ghibli, with his latest: Tenki no Ko (International Title: 'Weathering With You')." It's a semi-utopian spin on the dismally dystopian subject of climate change, and the ending has instigated a controversial firestorm on social media. The question at the eye of the storm is this: "Should we forgive the protagonists for putting their personal happiness before the greater good?"
Though the verdict is still out, my guess is that Hayao Miyazaki would probably say a loud "no way". As the ultra-stoic-but-always-benevolent tyrant of Japanese anime, he has consistently sacrificed his characters' romantic inclinations to "much bigger things," as he once said in an interview – i.e., the benefit or survival, of human society. In a Miyazaki story, boy and girl will get to meet but they will never get together, as there are much bigger things at stake.
In Weathering With You the Tokyo metropolitan area is locked into a rainy season that won't go away. No one has felt the feeblest of sunshine or glimpsed a patch of blue sky for months. The only exit out of this perpetual wetness seems to lie in the hands of a pretty teenage girl named Hina (voiced by Nana Mori) Her sort-of-boyfriend Hodaka (voiced by Kotaro Daigo) is sort of her boyfriend, because they don't exchange so much as a kiss–gleans Hina's secret power. Initially, he advises Hina to cash in by starting a fair weather business and Hina agrees to go on social media and advertise her abilities as the "good weather girl". Soon, orders for good weather start pouring in and Hina is summoned to a barbecue party here, a sports event there, or even an ancestral ritual at an old lady's home. The money's not bad either, and as Hina's little brother Nagi (voiced by Sakura Kiryu) joins in, the trio start to feel like a cozy little family.
Sixteen-year old Hodaka is too shy to admit his love for Hina–especially since she has informed him that her 18th birthday is coming up and therefore, she's way too old for a kid like him. That doesn't stop Hodaka from going online and researching the perfect birthday gift, which he buys with the money he made with Hina. All this will most certainly elicit stern disapproval from their parents but thankfully, there are no such people in Weathering With You. Hodaka has run away, from home and parents left behind on one of the Izu islands scattered along the Pacific. Hina's mother died a short while ago and she is supporting Nagi in a tiny apartment near Shinjuku. First, she was on the night shift at a McDonald's and when that didn't work out, she made a half-hearted attempt to become a porn actress before Hodaka pulled her back.
All the while, the rain never stops.
Fans of Shinkai know dark skies and heavy rains are a big part of his m.o. Plus, the precise, almost photographic depictions of Tokyo's train stations (mostly the Yamanote line) and streets, especially in the Shinjuku area. Weathering With You has ample portions of both – the story opens on rain-soaked streets, inky puddles and the lesser known alleyways in the Yoyogi neighborhood. When Hina clenches her fingers and prays to the heavens, the clouds part, exposing a glorious patch of azure sky and splendid slants of sunshine. People put their umbrellas away to look up with a smile, and Hodaka rightly observes that "it's amazing how good you feel when it's cleared up."
The contrast of bad weather and good, is one of the factors that propel the story forward – you get a feeling of how badly people need the sun, and what lengths they will go to get it.
The implication is that Tokyoites are ready to sacrifice Hina on the altar of blue skies, even if they're only very vaguely aware of her powers or even her presence. In the movie, Hina is a ghostly figure whispered about on the Net, and her abilities are never totally understood. The terrible truth is that the more Hina makes good weather happen, the less there is of her own self; her trade-off with fine weather is her own, physical existence.
One morning when Hodaka wakes up, she's gone without a trace, save for the bathrobe she was wearing the night before.  
(SPOILER ALERT: That is nowhere near the ending for Hina or Hodaka、so don't let this review make you feel like we've ruined the movie. ↖) 
In reality, Japan braces itself for a rainy season (usually occuring at the beginning of June and lasting four to five weeks) that wreaks havoc on many areas across the archipelago. This year, southwestern Japan was flooded by torrential rains and in Fukuoka city, trucks and cars were submerged in rainwater while soil erosion led to landslides that caused thousands of people to lose their homes. Tokyo wasn't as bad but enough water came down to partially shut down public transportation and delay construction on Olympic facilities.
In Weathering With You rainfall spells dire consequences for the metropolis as entire neighborhoods disappear underwater and mighty architectural monuments like the Rainbow Bridge, become steeped in water. Still, as a sage old woman in the movie remarks, "It's all right, Tokyo has gone back to its natural state. That's all this is." Indeed, the Japanese capital is a 400-year old artificial island made on a landfill and the greater part of Shinjuku as we know it today, used to be swampland. If we can live with that, surely we can live with Hina getting to have a life of her own, and maybe, eventually–perhaps–falling in love with Hodaka. And the greater good be damned.