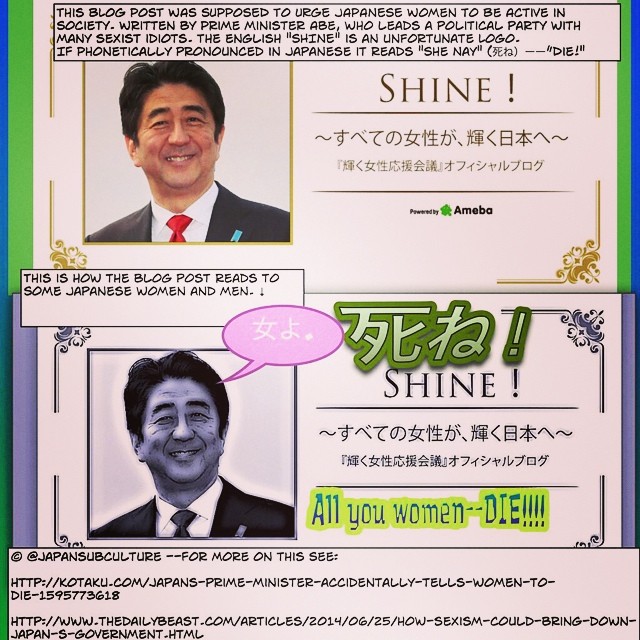 A blog post written by Japanese Prime Minister Shinzo Abe to show his support for women backfires when people pointed out that the English word "shine" can actually be read as the Japanese word for "drop dead (死ね)!"
The blog was coincidentally released shortly after a scandal in which members of Abe's political party yelled sexist comments at the Tokyo Metropolitan Assembly where Your Party member Ayaka Shiomura was giving a speech on the difficulties of women raising children in Tokyo.
As reported in The Daily Beast, the public is demanding the resignation of the members who called out, "Hey you, should hurry up and get married!" and "Can't you have babies?"
The heckling and slurs all came from the seats of the Liberal Democratic Party (LDP) faction, which is the ruling party in the Tokyo Assembly and in the nation. The Cabinet Office declined to comment about the incident, saying that they "are not in a position to do so." However, Prime Minister Abe is definitely in a position to comment. He is not only the leader of Japan, he is also the Director-General—the sosai —of the LDP. It looks like deeply-rooted misogyny is hard to hide.