The Korean custom of eating dogs is something that on occasion mistakenly gets loaded on to the Japanese. To the French and Dutch in the summer of 1981, mention of the Japanese likely brought to mind one individual who ate a completely different type of meat–human.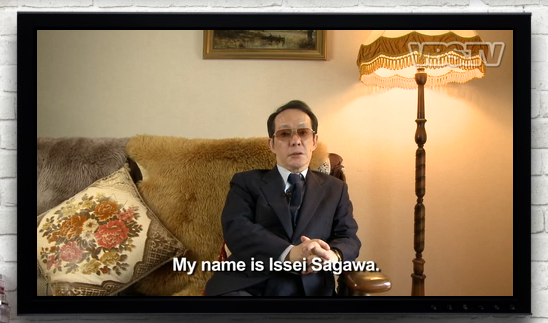 Issei Sagawa had just completed a semester of study at the Sorbonne Academy in Paris, France, when he invited his Dutch classmate Renée Hartevelt to dinner. Sagawa shot and killer her, then spent the next three days eating her body. He was caught trying to dump her remains in a lake, and investigators discovered further remains still in Sagawa's fridge. According to his testimony, Sagawa had found Hartevelt to be incredibly beautiful and he wanted to "absorb her energy" in order to compensate for his own "weak, ugly, and small" stature.
Sagawa was found to be legally insane, but was released into the hands of the Japanese authorities. After being examined by psychologists, who found him to be sane but "evil", he was released.
The folks over at VBS TV have just released a short documentary on Sagawa (part 1 and 2). For those unfamiliar with Vice Mag and VBS TV, I warn you that it's not for the faint of heart and NSFW.
Perhaps as an unfortunate testament to the Japanese penchant for the unusual, Sagawa now lives as a minor celebrity. He's also a painter according to this macabre YouTube clip, and he tries to persuade potential clients that he has better and more delicate taste than Hannibal Lecter. Somehow his blood-red shirt doesn't put us at ease.