TOKYO – July 16, 2018 Filmsnoir Motion Pictures and Fusion For Peace Productions are proud to share their rewards-based crowdfunding campaign for the independent motion picture STAY, shot in Tokyo by award-winning filmmaker Darryl Wharton-Rigby. The campaign seeks to raise 1500000\ ($15K) to complete final post-production in preparation for distribution and to raise awareness of their collective efforts to change the landscape of the Japanese Film Industry, as Wharton-Rigby is only the second African American to produce a feature film in Japan, in its 100+ years history. To date the campaign has secured over 600000\ ($6K) from supporters on Makuake, the Japanese crowdfunding platform. With just 9 days remaining, in this all of nothing effort, the producers are urgently pleading with the public to support their efforts.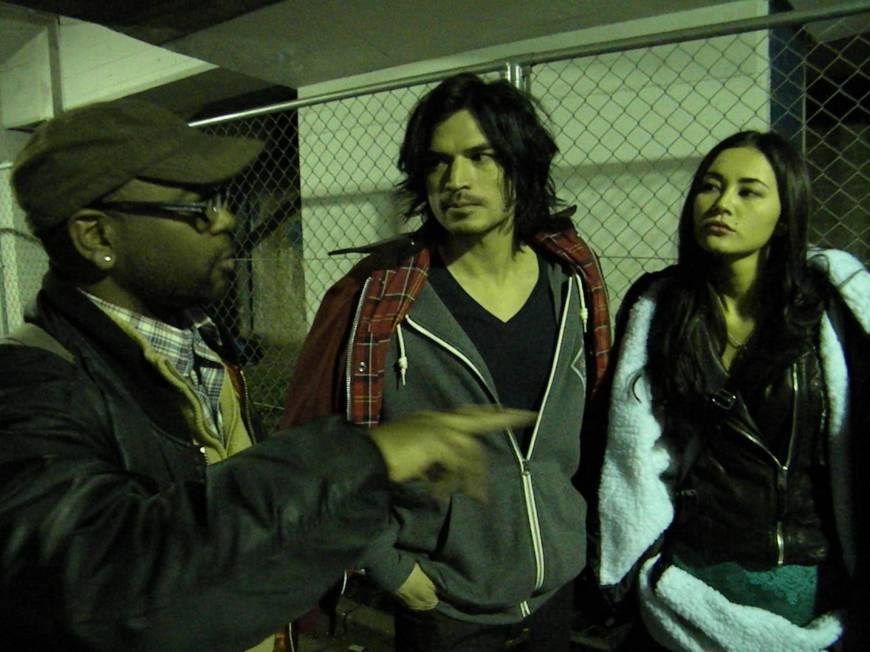 "We are extremely grateful for the contributions we've received in response to the crowdfunding campaign for our feature film Stay. Because of generous donations, we are currently close to reaching 40% of our objective," comments Executive Producer, Christopher Rathbone. "We believe in this film and are excited by the possibilities. Given the global festival acceptance rate and the awards won, STAY has great potential. With continued support, we can maintain this momentum and raise enough funds to complete the project in preparation for distribution and the Japanese premiere."
The campaign seeks to build a community committed to film diversity and offers a variety of rewards including chopsticks, key chains, posters, screenplay copies, digital downloads, film credits, invitation to private screening as well as lunch with the director and film and it's star, Shogen.
STAY, a touching romance, the story follows a couple who fall passionately in love over a long weekend.  Ryuu is a Japanese man who is a recovering drug addict, and Hope, is an American enjoying her last days in Japan. The film features emerging Japanese star, Shogen and introduces British model/actress, Ana Tanaka. Lensed by photographer Jeremy Goldberg, STAY, Wharton-Rigby's second feature film, was shot on the Tokyo streets in fifteen days, guerrilla style. It's a technique the former Homicide: Life on the Street writer has used throughout his career.
"Shooting STAY in Tokyo on the BlackMagic Pocket Camera made us virtually invisible and allowed us to capture the city up close and personal. We shot on train platforms and trains, Tsukiji Fish Market, ramen shops.  Everywhere," explains Writer/Director Darryl Wharton-Rigby. "Every day was something new and challenging. We were constantly on edge. I really wanted STAY to feel like it was made by a Japanese filmmaker," says Rigby.
For the black filmmaker, who lives with his family in Saitama, Japan, this story is personal as his father supervised recovery houses in Baltimore where he grew up. However, after reading aboutthe plight of those dealing with recovery in Japan, he decided that Tokyo would make an interesting backdrop for STAY, while simultaneously promoting diversity and inclusion in the Japanese film industry.
To learn more about Wharton-Rigby's journey and to make a donation to the crowdfunding campaign by July 26th visit Makuake or go to the link here:https://www.makuake.com/en/project/stay/.