Michiel Brandt died from complications of leukemia in July of 2012, at age 30. Today, August 29th, 2013, she would have been 32. This was the essay she submitted to the Monterey Institute of International Studies on why she wanted to attend the school. It's a heartfelt and concise piece on what "human trafficking" really means.
She graduated posthumously on December 8th, 2012. The Monterey Institute of International Studies thanks to her Professor Tsuneo Akaha and her friend Maria Pacana, has set up a fund in her honor. If you'd like to keep her dream and her memory alive, donations are always welcome. The essay was written while she was being treated for her third bout with leukemia. 
Even as I lay like a pincushion with numerous intravenous lines running into my arms and legs, overwhelmed by the unbearable side effects of irradiation and chemotherapy, there was no doubt in my mind that I would overcome this damned cancer and live to do two things: travel the world, and pursue my ultimate passion to combat human trafficking.I was diagnosed with adult T-cell leukemia in the spring of 2005, a type of leukemia usually found in adults over forty years of age. As I was only twenty-three at the time, I was told upfront that I would most likely not live to see the next year. Even so, with a mere three percent survival rate, oddly, I never once doubted that I would survive. In August I was blessed with a bone marrow stem cell transplant from my brother who tested as a perfect match for me—a rarity even among siblings—and by fall I was discharged from the hospital, a miracle speedy recovery.
I want to pursue postgraduate studies because I aspire for a career at an international organization such as the IOM (International Organization for Migration), where I can fight for my all-time passion to combat human trafficking. [Not only do I find it personally abhorrent, but intellectually, it] is a terrible exploit of labor that robs women, men and children of their freedom and dignity. In fact, human trafficking is too polite of a term. "Modern slavery" is a more apt expression. Perhaps if portrayed by this term, more people would share my vehemence to combat it.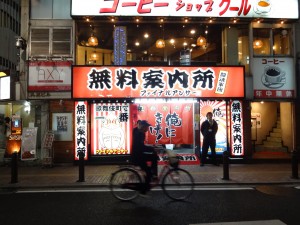 There are many approaches to combat this internationally organized crime. In the two years since I have earned by bachelor's degree, I pursued several paths toward this goal. I did fieldwork with a nongovernmental organization called The Asia Foundation, assisting rescued victims of human trafficking in Japan by guiding them to shelters, getting in touch with their families, and arranging flights home if they desired it. I have also taken the approach of public awareness. In order to decrease the demand in Japan, I helped organize seminars with the Foundation to make the current situation public. The majority of Japanese do not have the faintest idea that they live in the largest destination country for victims of trafficking. Worse, most look down upon these foreigners with menial jobs, having no idea that they were tricked into coming to Japan, their passports taken away upon arrival, forced into debt, not paid for their services, and threatened with the death of their families if they were to run away.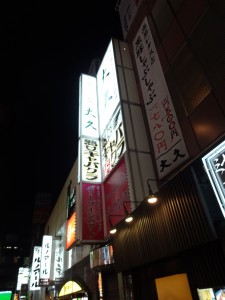 I also contributed to an international study to record the situation of human trafficking across borders in order to combat it more effectively. I conducted research for a U.S. State Department-funded study of human trafficking, where I investigated the situation in Japan. During this time I participated in many international conferences on counter-trafficking, where I had the pleasure of working with embassies and international organizations such as the IOM.
I still wish to try to tackle human trafficking from other angles, such as awareness-raising in countries of origin at the grassroots level to inform potential victims of the dangers of trafficking. A legal approach also interests me, such as securing a visa for trafficked victims in Japan so that they can work legally, and making the T1 Visa in the U.S. more attainable to victims, as it is not. I aspire to work at the IOM or an organization like it, as it takes on many of these projects, and has the flexibility and resources to combat human trafficking using many different approaches.
I would like to attend a master's program to realize my goals, to become a part of something greater and more influential, and to learn how to make my ideas really make a difference to help stop Modern Slavery.
Michiel Brandt Memorial Prize Fund (Monterey Institute of International Studies) — Please help us keep Michiel's dream alive:
Here is how to give to this Fund:
1) Go to:http://www.miis.edu/giving<http://lists.middlebury.edu/t/684068/711859/1372/0/>;
2) Click on "Giving Now"; and,
3) Complete the giving form: under "2. Gift Information" "Direct Your Gift", please select "Michiel Brandt Memorial Prize Fund."