Recently, the FCCJ has been a revolving door for leaders of the various governmental parties, all of whom want to explain their varying stances on the proposal for a new collective self defense policy. On Tuesday, the speaker was Japan Communist Party chairman Kazuo Shii, who in many ways expressed more pacifist sentiments than Natsuo Yamaguchi did for the New Komeito, which is supposed to be centered around pacifism and Buddhist teachings. Whereas Komeito and Abe might have given up on the democratic, capitalist nation Japan has been building towards since WWII, Shii pointed to the past to imply that Abe and the supporters need to acknowledge they lost the war and move on.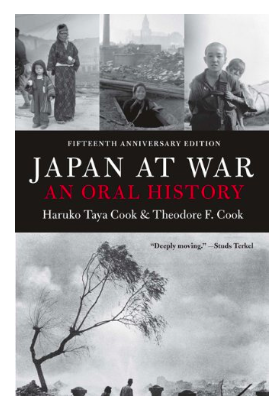 "This is an administration that does not feel remorse about the war, and because of that it feels the need to destroy article nine and is intent on being able to deploy forces to anywhere in the world. This is a development that I think poses danger not only for Asia but the world."
In particular, Shii took issue with Abe explaining their involvement with allies and their conflicts by fighting "from the back" as opposed to the front lines. Shii and many officials against the legislation think this is much too vague of an explanation, and that it could likely be a way for Abe to inch Japan closer to being able to declare war (even though Abe's cabinet and political scholars cannot name any countries that could potentially threaten Japan).
Still, Shii acknowledged that the Communist Party is not totally in favor of eliminating the forces that do protect Japan:
"We would like to dissolve the US Japan security pact and change it to an amity alliance, however it is not our intention to dissolve our self defense forces after making this alliance."
In his speech which was like a monologue, Shii referenced how Abe has admitted to not reading the Potsdam Declaration, and because of that claims he doesn't truly understand why being remorseful for Japan's "aggressive" stance during the war will help him give up with this proposed law to increase the country's military capabilities. Following a meeting on Monday, the Diet extended the current session for 95 days, the longest in Japan's history. While there may be a few arguments in Abe's favor for the proposed law, Shii did a good job of explaining why Abe's cabinet is most likely still upset about losing the war, and is essentially going down a bad road to engaging in unwise military decisions in an attempt to claim Japan's superiority over the U.S. The JCP, along with several other groups opposing the law met recently and assured one another they would be firm on their stance that Abe's proposed law is not the right direction to be taking.
"All the Abe administration talks about is military matters," Shii said. "We got the sense that they have no Democratic vision at all. What is most dangerous is that the attitude they're taking says if you have a military problem you solve it in a military way."
The Potsdam Declaration were the terms of Japan's surrender. They specifically state:
—stern
 justice
 shall
 be
 meted
 out
 to
 all
 war
 criminals,
 including
 those
 who
 have
 visited
 cruelties
 upon
 our
 prisoners.
 The
 Japanese
 Government
 shall
 remove
 all
 obstacles
 to t
he
 revival
 and
 strengthening
 of
  democratic 
tendencies  
among
 the
 Japanese
 people.
 Freedom
 of
 speech,
 of
 religion,
 and
 of
 thought,
 as
 well
 as
 respect
 for
 the
 fundamental 
human
rights 
shall
 be 
established.
Japan agreed to those terms. The Abe government seems to find that highly disagreeable.