The Japan Meteorological Agency, (JMA/気象庁) which is Japan's weather bureau, began issuing "Extreme High Temperature Forecasts and Warnings"(高温注意情報) this week, starting on the 13th and posting in English from the 14th. It's to prevent heat stroke due in part to  people turning off their air conditioners as part of the government promoted "save energy movement" (節電奨励運動).  The Extreme High Temperature Alerts will cover all of Japan, except Hokkaido and Okinawa which have sufficient energy resources. The day before temperature are expected to reach above 35 degrees centigrade, they will make announcements on their website.  They will then release more detailed information on the day of the heat wave. There will be updates in English but long-term forecasts are only available in Japanese.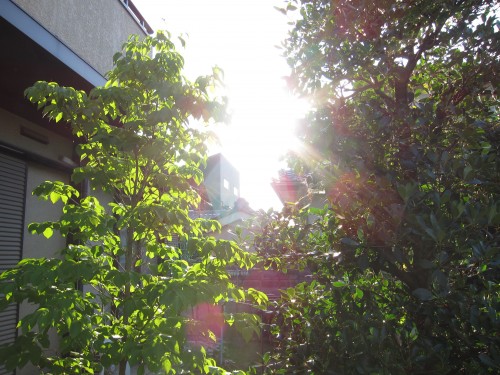 Here is the JMA advice for avoiding heat stroke this summer.
When an extreme high temperature is expected, people (especially elderly people, infants and people not feeling well) need to take enough measures, such as:
taking water and salt frequently,
paying attention to indoor conditions and taking action to prevent the heat stroke (such as screening direct sunlight, ventilating a room and preventing room temperature from rising extremely high)
move to Seattle*
*Actually, I just made that one up. It does sound like a good idea right now. Whoot!