Read an exciting (sort of) interview with the author and chief editor of the web-site,  Jake Adelstein.
I've been working on this thing now for almost three years and its nice to finally see it in print. If you're curious about the sex industry in Japan, about yakuza, cops, journalists and all that can go terribly wrong in the little island country of the rising sun, please read the book.   The following interview was done for Random House, who have been kind enough to publish the book.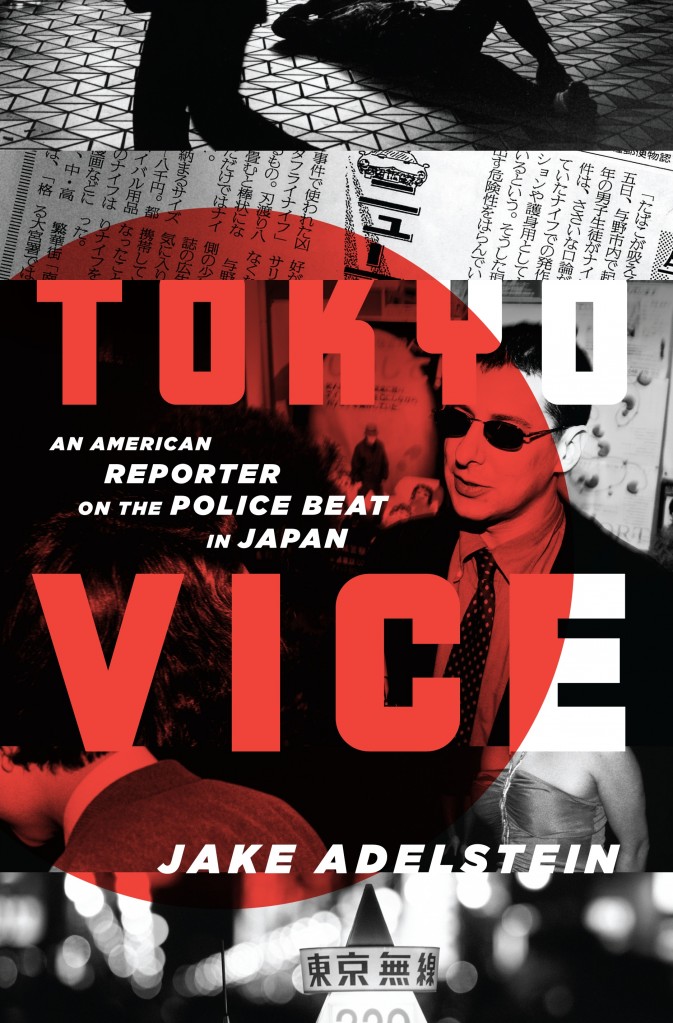 What drew you to Japan in the first place, and how did you wind up going to university there?

In high school I had many problems with anger and self-control. I had been studying Zen Buddhism and karate, and I thought Japan would be the perfect place to reinvent myself. It could be that my pointy right ear draws me toward neo-Vulcan pursuits—I don't know.
When I got to Japan, I managed to find lodgings in a Soto Zen Buddhist temple where I lived for three years, attending zazen meditation at least once a week. I didn't become enlightened, but I did get a better hold on myself.

How did you become a journalist for the most popular Japanese-language newspaper?

The Yomiuri Shinbun runs a standardized test, open to all college students. Many Japanese firms hire young grads this way. My friends thought that the idea of a white guy trying to pass a Japanese journalist's exam was so impossibly quixotic that I wanted to prove them wrong. I spent an entire year eating instant ramen and studying. I managed to find the time to do it by quitting my job as an English teacher and working as a Swedish-massage therapist for three overworked Japanese women two days a week. It turned out to be a slightly sleazy gig, but it paid the bills.
There was a point when I was ready to give up studying and the application process. Then, when I was in Kabukicho on June 22, 1992, I asked a tarot fortune-telling machine for advice on my career path, and it said that with my overpowering morbid curiosity I was destined to become a journalist, a job at which I would flourish, and that fate would be on my side. I took that as a good sign. I still have the printout.
I did well enough on the initial exam to get to the interviews, and managed to stumble my way through that process and get hired. I think I was an experimental case that turned out reasonably well.

How did you succeed in uncovering the underworld in a country that is famously "closed" or restricted to foreigners? Do you think people talked more openly to you because you were American?

I think Japan is actually more open than people give it credit for. However, to get the door open, you really need to become fluent in the spoken and written language. The written language was a nightmare for me.
You're right, though; it was mostly an advantage to be a foreigner—it made me memorable. The yakuza are outsiders in Japanese society, and perhaps being a fellow outsider gave us a weird kind of bond. The cops investigating the yakuza also tend to be oddballs. I was mentored into an early understanding and appreciation of the code of both the yakuza and the cops. Reciprocity and honor are essential components for both.
I also think the fact that I'm too stupid to be afraid when I should be, and annoyingly persistent as well—these things didn't help me in long-term romance, but they helped me as a crime reporter.

Do you feel that investigative journalism is being threatened or aided by the expansion of the Internet and news blogs, and the closing down of many printed newspapers?

In one sense it is being threatened because investigative journalism is rarely a solo project. It requires huge amounts of resources, capital, and time to really do one story correctly. Legal costs and FOIA documents are expensive things. The bigger the target, the greater the risk and the more money is required. The second-biggest threat to investigative journalism is crooked lawyers and corporate shills who sue as a harassment tactic. In general, it's rather hard and time-consuming to be an army of one. It took me almost three years to break the story about yakuza receiving liver transplants at UCLA on my own. The costs in financial terms were immense, and so were the losses along the way. A team of reporters could have done the work much faster, probably.
However, these things said, blogging is also a great source of news that might go unreported, or be overlooked, by the mainstream media. Twitter, too, has had an interesting impact, actually helping a journalist get out of jail in the case of James Karl Buck. We're beginning to see kind of a public option in investigative journalism, too—such as things like ProPublica. They do an awesome job at investigative journalism, partly through donations, and they have a great Web site. So the Internet is not all bad for investigative journalism, as long as we proceed with caution and forethought. At the same time, real intelligence-gathering work actually requires you to put down your cell phone and your computer and get off your ass and meet people in the real world. As odious as it may be, we have to sift through garbage, pound the pavement, and visit the scene of the crime. Not all answers can be found in front of a keyboard, or on Google, and the "it's all in the database" mentality is the bane of reporting and often generates shoddy reporting. HUMINT is essential.
The individual journalist can do great investigative work—it's just a lot harder, and usually financially difficult to do unless you're independently wealthy, like Bruce Wayne. Most of us don't have the time or the resources or the luxury of holding down a day job and doing investigative journalism on the side, as a hobby.

Has anything changed with regard to sex trafficking in Japan in the recent past?

Japan should be given credit for really cracking down on the sexual trafficking and exploitation of foreign women. Unfortunately, this has prompted the scumbags who rule the human-trafficking world to set their sights on domestic victims, usually runaway teenage girls.
I'm on the Board of Directors of Polaris Project Japan, a nonprofit organization that set up hotlines several years ago for foreign human-trafficking victims. We are now receiving many calls from teenage girls who are being blackmailed or coerced into prostitution. Of course, these girls also provide fodder for child pornography and neo-child pornography, which Japan still produces in great amounts.
It would be nice to see Japan create some real shelters for teenage runaways rather than just driving them into the arms of the bad guys.

In Tokyo Vice, there is a price placed on your head by a certain yakuza faction. Can you travel freely in Japan today?

I wish I knew the answer to this one. I'm still nominally under the protection of the Tokyo Metropolitan Police Department. The faction I pissed off, the Goto-gumi, has been split into two groups. Goto Tadamasa, their leader, is now allegedly retired and a Buddhist priest. He was a notorious yakuza gang boss, very wealthy, and known to decimate his enemies—even public figures. He may be officially retired, but cars belonging to the Goto-gumi have been showing up parked around my neighborhood. You can recognize them by their license plates, which include the number 510, readable as go-to in Japanese—and they are usually black Mercedes-Benz. Yakuza love German cars. I don't know why the cars are there, but it makes me feel ill at ease.
I've also unintentionally alienated the leader of the Matsuba-kai, another Tokyo crime group, by mentioning him in a Japanese article I wrote on Goto's deal with the FBI. This guy didn't make a deal with the FBI, though, as far as I know. I'm pointing that out so maybe he'll decide I haven't smeared mud on his face.
I go back and forth between the United States and Japan, and when I'm in Japan, I have a bodyguard and driver who used to be a yakuza crime boss himself. He travels with me constantly when I'm there—like a really, really, really big shadow.
The thing about the worst of the yakuza—and they're not all evil—is that you can't worry only about your own physical safety. There's a chance that your friends or loved ones will be brutalized in your place. It's certainly happened in Japan before, to other journalists. Even if you're not terrorized physically, they can still ruin your life. Goto-gumi is a great intelligence-gathering organization, and extortion and blackmail are powerful tools to discredit someone or make them shut up—even Japan's National Police Agency noted the group's ability to use the media to silence their enemies. In the Goto-gumi's case, they actually own a private detective agency. That's not uncommon for organized crime groups in Japan, as is noted in the book. There are many yakuza groups that excel in collecting damaging information on cops and writers who get in their way. This summer in a police raid, the Aichi Police Department found the car registrations of several of their detectives in the offices of the yakuza. In other words, the yakuza know where the detectives live, and probably much more. That's what makes them formidable entities—because if you cross them, they'll expose your quirks, fetishes, weaknesses, indiscretions, and mistakes to the world. Failing that, they'll find someone you care about and ruin their life.
I realized several years ago, when I started writing about human-trafficking issues in Japan, that I was able to accept the possibility of getting whacked in the process of reporting on the criminals involved. Not that I would be happy about it—but I accepted the risk. What I can't accept is the risk that what I choose to do endangers people I care for, or the sources who trust me. I've done everything I can to minimize those risks, and perhaps some of it has been unsavory. You can't deal with the most violent and sociopathic factions of the yakuza without becoming a little like them yourself. 毒をもって毒を制す。: "Fight poison with poison." It's a handy Japanese proverb to know.

What do you hope your American audience can learn from your book?

I think everyone will take away something different from the book. I suppose you can learn a lot about how journalism works in Japan, how the police work, and how the yakuza work. I would also hope that people take away from the book an understanding of some of the things I really like about Japan and the Japanese, things like reciprocity, honor, loyalty, and stoic suffering. I think in Japan, I learned how important it is to keep your word, to never forget your debts—and not just the financial ones—and to make repayment in due course. Perhaps that's what honor is all about.
There's a word in Japanese, 反面教師, hanmen kyoshi, which means, more or less, "the teacher who teaches by his bad example." At times, I'm an excellent hanmen kyoshi in the book.
Everything I've learned that's important to me is in the book somewhere. I hope there's something universal in the contents beyond just making people aware of cultural differences between the United States and Japan, or reiterating the importance and value of investigative journalism. Like a book I would choose to read to my children, I hope there's some kind of moral to it all. Maybe the real lesson is to be kind and helpful to the people you care about whenever you can, because it's good for them, and good for you, and your time with them may be much shorter than you imagined.