If you happen to be a young Japanese woman considering a career in academia, read on, scream bloody murder and ask someone – anyone! – to chain you to a lamp post before choosing that path. As the three women authors of "Kogakureki Jyoshino Hinkon (The Poverty of Highly Educated Women)" point out, the rocky road to Japanese academic success is paved with thorns anyway. But to be female while navigating that road brings on among other things, a chronic case of no-money blues. All this, and yet in their book the three stress that higher education more often hinders instead of helps the modern Japanese woman attain personal and professional happiness.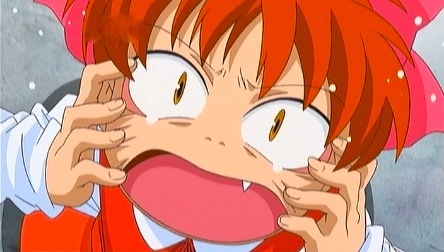 Poverty among Japanese women is topical, especially now that Abenomics has been revealed as the friend of the testosterone-fueled 1% and could care diddly squat about the rest of the Japanese populace, ESPECIALLY single women and/or single mothers. "To be born a woman in Japan means that the risk factor for life-long poverty is pushed much higher." That's one of the scary joint statements made by authors/academics Naoko Ohri, Ryuko Kurita and Sakiko Ohno. Between the three ladies, they've written a vault-full of academic papers, amassed multiple degrees from Japan's top universities, published books and given more lectures than they can remember. All this, and yet in their book the three stress that higher education more often hinders instead of helps the modern Japanese woman attain personal and professional happiness. Plagued by gender discrimination that's locked into the system, hampered by jealous (mostly male) colleagues and dispirited by salaries that barely cover the rent, women in academia are pushed into a dead-end alley and left to toil away, "while the world moves on and we grow older," as Ohri writes in one line. Things were different when they were just starting out in their respective fields. The three authors agree that when they were young, brilliant students at their universities, the future looked full of promise and personal freedom: two things they just couldn't see in corporate careers had they chosen to go in that direction.
Ohri and Kurita are in their mid-40s and are (understandably) mistrustful of the Japanese corporate world. After all, they were undergraduates when the nation took a nose dive into a recession that lasted over 20 years. Sakiko Ohno was born in 1959 which means she spent her formative years in the rapid growth era when women were expected to marry by 24, raise a family in the suburbs and stay with the same man until death. Rebelling against that fate, Ohno chose to become an artist and backed up her decision with a degree from the Tokyo University of the Arts – the nation's finest and most competitive. After graduation she spent 20 years pursuing sculpture before throwing in the towel and turning to writing/blogging.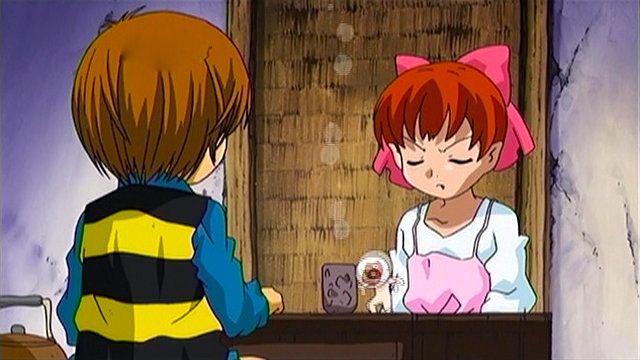 Of the three, only Ohno got married, to a teacher at a prep school for college entrance exams. The couple have no children and Ohno writes: "If I did have children, I wouldn't have been able to work." At the time of her marriage, Ohno was working part-time at an arts prep school but her salary was much less than her husband's. That meant she had to bear the bulk of the housework, draining her energy and taking time away from her artistic endeavors. On the other hand, she had no worries about the rent. It was a compromise she couldn't foresee as a university student but it's common as rain among women – not only in academia but everywhere else in the workforce. Ohri and Kurita remained single (though Ohri is living with a boyfriend) and they've both come to the conclusion that an academic career does the Japanese woman no favors, EVEN if she's at the top of her game. "Kogakureki…" hit bookstores in February, before the Haruko Obokata/STAP cell scandal broke. But the swift rise and subsequent crash/burn of a brilliant female researcher like Obokata is eerily predicted in the trio's book.
All this, and yet in their book the three stress that higher education more often hinders instead of helps the modern Japanese woman attain personal and professional happiness.
"A woman can educate and polish herself until she shines like a meteor," goes one line. "But the system is rigged to trip her up and make her fail." The reasons are many and varied, but they ultimately lead to the same conclusion. If she hasn't quit while she's ahead, the highly educated woman will turn out to regret she ever enrolled in grad school. The book mentions, by the way, that Japanese academia itself view graduate schools as "hospitals," and when a woman enters one, she has little hope of getting out with her health and sanity intact. According to the book, the difficulties surrounding the female academician can be traced to societal tradition and the curse of the gender. Indeed, in the foreword by Shodo Mizuki of the Chikushi Jogakuen University For Women, there's a paragraph dedicated to the extreme busyness suffered among women academics in general and how their efforts go unrewarded, due to a system that refuses to acknowledge those efforts. Women in academia are expected to put in extra hours toward the day-to-day running and maintaining of laboratories and offices, assist professors in their research and other unseen, unpaid tasks. Not to mention their own work and research. Mizuki points out that this system leaves women no choice but to battle each other in the war for survival. In other words, the ladies' room is always crowded and consequently women must resort to pushing and shoving, just to get a little breathing space. It's disappointing however, when Mizuki describes the desperate tactics of women as "scary," as if he's turned off at the sight of a date without make-up.
The reality is that women have to work extra hard and extra long if they want to get anywhere in academia. Mihoko Harada, who is an assistant researcher at Tokyo Science University's biochemistry department, says: "I rarely get to bed before 2AM. I'm working all the time, and on call 24-7. The last time I had a boyfriend was back in high school. Sometimes, I feel that it may be better to quit but where will that get me? I have no skills." Harada who is 37, lives with her parents in Saitama prefecture and gets by on a monthly salary of 180,000 yen. The bottom line: avoid graduate school like the plague. Japan's highly educated women are discovering that multiple Ph.Ds and personal fulfillment rarely have anything to do with each other. As for success, even if it did arrive – as in the case of Ms. Obokata – it's no guarantee against an ever fluid future. "And even if we get to keep working into our 50s and 60s," wrote Ohno, "the financial struggle never goes away." The trio's prose sometimes gives way to self-deprecation but they are never bitter and their tales have bursts of hilarity. Still, there's no denying that a hard nugget of discontent forms the core of the book and it leaves the reader (who are mostly women anyway) full of sadness. Japanese academia is crowded with smart, talented women but it seems very few in this country have any idea how to welcome or deploy them.