The Summer's almost over but it's still hot enough to want to stay cool. While there are many items to choose from to stay cool this summer, this year's "Cool Biz" trend is white trousers, according to monthly magazine Nikkei Trendy. (Editor's note: And hey they are also great for keeping you from catching Dengue fever from those local mosquitoes!) 
The "Cool Biz" campaign was started in 2005 by the Ministry of Environment under the Koizumi cabinet as a way to reduce electric consumption by turning off or turning up the air conditioning by a few degrees. Government workers were allowed to wear short-sleeved shirts and leave the heavy jackets and neckties at home.
Following the 2011 earthquake and nuclear disaster at the Fukushima Dai-ichi Power Plant, the Japanese launched the "Super Cool Biz" campaign and encouraged the country's salarymen to ditch the hot clothing as a way to cut down on energy use.
While white pants are light and airy enough to fight the sweltering heat inside the office, they're sleek enough to be professional enough for any business meeting. If you're conservative, a light blue shirt or a thin navy blue blazer go well with white slacks, but if you feel a bit more daring, a red jacket contrasts well with white.
Japan Subculture Research Center editor-in-chief, Jake Adelstein, prefers to wear a jinbei  (甚平)during the summer to work. The outfit doesn't seem to be keeping him cool, however, because he has been constantly complaining about the hot temperature in the workroom of the Foreign Correspondents' Club of Japan and has been fighting another journalist for control of the thermostat all summer. Jake could switch the jinbei bottoms for a pair of white slacks, but the top, which shows off his disgustingly hairy chest needs to be replaced for something more work friendly.
The JSRC's personal must-have cool biz item is a chilled bottle of Zima. The drink contains so little—or maybe even none—alcoholic content that it won't make any of us too drunk to finish up an article. Jake can sometimes be found sipping on a bottle of Zima while wearing a jinbei, sometimes raising questions over his masculinity.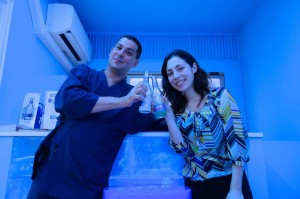 Another must-have "cool biz" item this year are the undergarments and shirts produced by DEOEST, a combination of the word "deordorant" and the "-est" used at the end of superlative adjectives. The clothing is made from cloth using the latest nanotechnology and is designed to neutralize the bad smells caused by sweat and underarm body odor.
If you want to keep your nether regions and ass cool this year, you can buy a cushion for your desk chair that comes with a small fan attached to it. While necktie fans were popular last year. This year is all about cooling the entire upper body with dress shirts that have fans attached to them. There are even helmets that come with fans if you work outside in the heat at a construction site—but can also be used in the office if a big earthquake hits Tokyo this summer.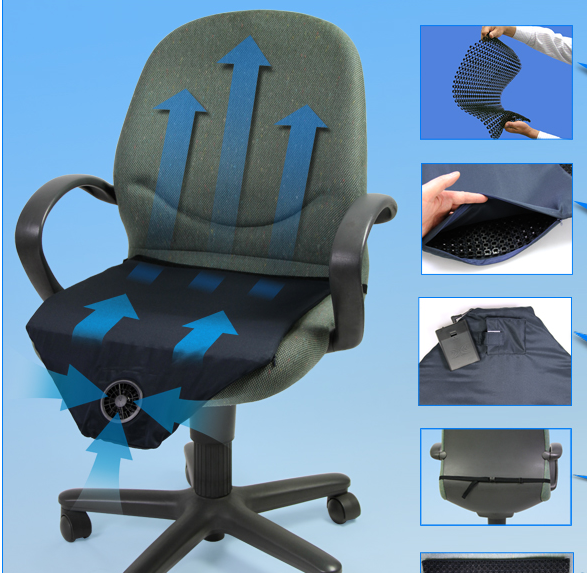 But really, if you're going to waste that many batteries, or if you're going to use your computer's USB port to power any of those items (which requires electricity), you might as well go ahead and turn on the damn air conditioning.