Everything you wanted to know about the Goto-gumi but were (rightly) afraid to ask.* The Goto-gumi wass dissolved on October 15th 2008.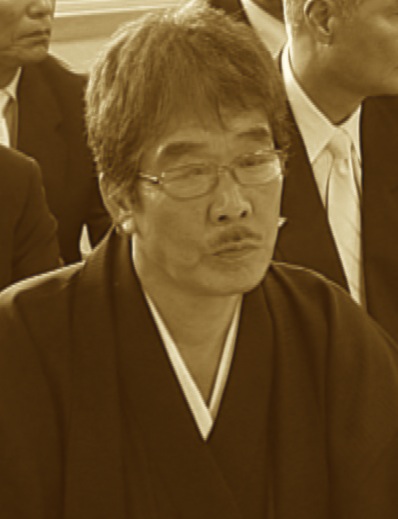 Tadamasa Goto was blacklisted by the United States Treasury Department as a yakuza boss who still continues to work for the Yamaguchi-gumi, while residing in Cambodia, in December of 2016. See notes at the bottom.
The following is from a report prepared by the National Police Agency when Goto-gumi was a the height of its power.
Characteristics and Tendencies of the Goto-gumi Organization (from Japanese Government Agency Files)
Tadamasa Goto
Head of Goto-gumi
9 prior arrests
Born September 16, 1942
In order to achieve his goals, he uses any and all means necessary or possible. He also uses a carrot and stick approach to keep his soldiers in line. His group is capable of extremely violent and aggressive acts. Tadamasa Goto has friends including those in the financial world at the constituent level of financing deals, right-wing Tokyoites, those in the financial world, extortionists who work in threatening stock-holder meetings, and real estate brokers, among others. Using these friends, he garners enormous capital income. In particular, he was involved in the problem between the Japanese municipal government and Nippara Co., Ltd. during the Cemetery Park building incident, which related to a fraudulent land permit acquired by Sokka Gakkai. Not only did Goto earn a sizeable amount of cash from this deal, but he advanced his golf course business by detecting and acquiring land for his future use. He profited through blackmail, carrying out operations in Tokyo. He lives in a "mansion" apartment in Roppongi, and works at front companies Fugaku Kikaku Co., Ltd. and Rizoppu Co., Ltd. (at Yotsuya 2-chome, Shinjuku).
Structure
Strengths
Command System

They make extensive use of communication tools (Mobile phones, etc.), especially in comparison to other groups.
They do not treat external or local organizations as simple sources of cash. (They incorporate these organizations into organized criminal actions in order to ensure loyalty to Goto.)
They allow no leaks of organizational information regarding important events, etc., and thoroughly ensure secrecy. (Many don't know about events until directly beforehand.)

Certain Punishment and Reward

There is always a conferral of honor or reward when applicable (family living expenses, post-prison standing, cash rewards, gifts of cars, etc.)
In a situation where individual criminal activity creates trouble for the organization, Goto will demote that person.
To make an example of a member, Goto will beat that person in front of peers, or force the person's peers to dole out the punishment.

Family Leadership

Goto's four family members are key players within the organization, and together they hold on to power.
Weaknesses
Not a monolithic structure.

There is a fair amount of personal antagonism on the part of high-ranking members (factionalization).
Tadamasa Goto, has deified himself within the organization and makes sure his underlings are not exposed to negative information about him.
Lately, it is readily apparent that older members have been defecting. However, it doesn't seem as though the organization is in its final stage as a result of this.

They want an intermediary between themselves and the police. (This is not typical yakuza behavior, so caution is necessary).
There is strict adherence to the objectives and policies of the main Yamaguchi-gumi group.
Funding
Strengths
Abundant General Funds

The organization acquires readily available and large amounts of funding to keep up with the times, and additionally, they constantly work to manage this money.
The organization acquires continuous funding through get-rich-quick schemes, major corporations, and religious organizations.
They are skilled at avoiding tax payments (though they often declare their taxable activity, in effect, they get away with tax evasion).

They excel at information gathering

They have a well-rounded pool of human resources, ranging from those in the administrative world to outlaw-types
They intervene in government affairs (they recruit local people as city council and land readjustment board members).
Weaknesses
The hierarchical difference between the top and bottom of the organization is considerable .

The only members with abundant cash are Goto's family and some top-tier members
among lower members, there are some who are in financial trouble because of the fees and protection money they owe.

Top-tier members as well as the head of the organization are directly involved/implicated in major money matters.
After the bubble burst, the organization was participating in development activities as before, and it is now becoming unable to acquire capital for its corporate activities (although where it will set its sights now remains a question).
Weapons
Strengths
Organization's skill at concealment

Regular members are not told where the organization's cache of weapons is. Only top-tier members have that information.
They are good at skirting the concealment law during transfers of weapons, etc., outmaneuvering investigators. (During disputes or in the case of a bodyguard, etc., they act the part of a non-Yakuza, or drive cars which don't seem Yakuza-esque).
Individually-owned weapons are held jointly with other weapons, and hidden with them, as well. (In many cases, a certain member involved in the caching of weapons will be arrested, and the location of the cache will soon be changed)

They also have smuggling routes overseas

In one instance of a past arrest (August 1988 seizure at 38-cho), it was found that they used a high-level connection in the Philippine army, with high-level members doing target practice overseas.
There has been a lot of executive-class international travel tied to the Hong Kong Mafia.
Weaknesses
Possibility of investigation that goes all the way to the top and confiscation.

Because emergency hauling of weapons-related is limited to certain players, marking these organization members may lead to confiscation or arrest.
With the proliferation of handguns that were smuggled in the past, there are many that have not yet been confiscated. With the detection and confiscation of these, a far-reaching investigation is a possibility.
Crimes
Strengths
Deliberate and planned perpetration of crime (planned over unrushed, long periods)

Division of roles is clarified (preliminary inspection, hit man, lookout, etc.). No one is apprised of who is in charge (making far-reaching investigation not possible)
They use passenger vehicles with plates taken from outside the prefecture when perpetrating crime (making a far-reaching investigation impossible)
In order to free up cash, they squeeze the people they deal with very slowly, bit by bit, making developing cases against them difficult.

Decisive action in reprisals
They take advantage of corporate mistakes and impose themselves upon the top levels

Using the mistakes of a corporation, they negotiate with the corporate head, taking illegal payments. Around this time, they use business entertainment and business meetings to distract the parties from their victimization.
Weaknesses
Incidents of related industries being taken over by front companies

Major illegal revenue sources implicate the head and top-level members of the organization, so any incidents involving front companies or related companies allow the possibility of a far-reaching investigation.
If a prosecutor wounds Goto-gumi's prestige or cuts off funding, then he/she can do serious damage to the organization.

Damages are huge, so shielding/cover ups are not possible.

After a financial investigation, it will be possible to clarify the flow of money
With the cooperation of the national tax authorities, who can easily acquire tax documents, the organization's capital can be seized (Goto-gumi is particularly apprehensive of this).
Lawyers
Strengths
The organization uses many far-left lawyers and unscrupulous laywers (like certain former prosecutors, etc.).

For all incarcerated members, a command comes from the outside organization that compels them to deny everything.
They are very skilled at prosecutorial countermeasures.
After indictment, the detained organization member will (through a lawyer), demand to see the statement of suspected accomplices and the accused. Goto himself and other executives will review the statements and plan a strategy.
Weaknesses
With actions resulting in consequences above and beyond that which lawyers are thinking (forbidden contact, indictment, bail, sentencing), lawyers will likely lose their relationship of mutual trust with the organization.
Goto as an Individual
Strengths
He excels in social politics

Until this point in time, every time he has been in an unfavorable position, he manages to not only get out of it, but place himself in a better position, as well.
He creates a sense of obligation and indebtedness in those who deal with him. Goto is good at making people believe that he is important.

He has a certain kind of charisma.
One thing that has been incredibly beneficial to him has been his ability to get past ideology. He listens to anything and everything going on around him, from the left-wing and right-wing, regardless of social level, taking it in for himself and for the organization.
Weaknesses
He is very much interested in money, but will lavish money upon people to increase his standing or position in the organization.
His desire for success is strong.
Goto does not exist as a one-man organization
He is generally frightened, especially when it comes to arrest

His bodyguard, office, the way he has alarmed his own house, his house, his vehicle construction, and even where he sits in the vehicle (he often rides in the passenger seat), are all unduly necessary to him. He has erased his name from all secondary corporations.

He is abnormally worried about his dignity/prestige

The arrests at Dan-B, and other industries he uses, etc., have all contributed to damaging his prestige.

He likes young women, and has indiscriminate liaisons with them.
He is hospitalized one to two times each year as a result of his heart condition.
Mass Media
Strengths
Intimidation of mass media
He offers information to weekly publications (including thank you payments to reporter). He bribes reporters.
Weaknesses
If a member is apprehended on theft or drug charges, they will avoid coverage as much as possible (after any media coverage, upper level members will immediately carry out a quick excommunication, bringing a copy of the excommunication letter (hamonjo) to senior police officers.
Notes:
Treasury Sanctions Individual Linked To Japanese Yakuza Network
12/9/2015
Action Targets Yakuza's Global Criminal Operations
WASHINGTON – The U.S. Department of the Treasury's Office of Foreign Assets Control (OFAC) today designated Tadamasa Goto, an individual associated with the Japanese Yakuza criminal network, pursuant to Executive Order (E.O.) 13581, which targets significant transnational criminal organizations (TCOs) and their supporters. Today's action is part of the Treasury Department's ongoing efforts to protect the U.S. financial system from the malign influence of TCOs and to expose persons who are supporting them or acting on their behalf.
"Tadamasa Goto possesses deep ties to the Yakuza and has been instrumental to its criminal operations around the world," said OFAC Acting Director John E. Smith. "Today's action denies Goto access to the U.S. financial system and demonstrates our resolve to aggressively combat transnational criminal organizations and their supporters."
Tadamasa Goto began working in the Yakuza as a member of the Inagawa-kai. The Inagawa-kai is the third largest Yakuza group and was designated by OFAC pursuant to E.O. 13581 on January 23, 2013. Goto subsequently joined the Yamaguchi-gumi, the largest and most prominent Yakuza group, which OFAC designated pursuant to E.O. 13581 on February 23, 2012. Goto served in several senior leadership positions within the Yamaguchi-gumi before becoming the head of the Goto-gumi, which was a powerful Yamaguchi-gumi faction. The Goto-gumi was responsible for setting up a network of front companies on behalf of the Yamaguchi-gumi.
Goto headed the Goto-gumi until October 2008, when he was expelled and forced into retirement from the Yamaguchi-gumi and relocated to Cambodia. Despite his retirement from mob life, Yakuza figure Tadamasa Goto reportedly still associates with numerous gang-tainted companies that he utilizes to facilitate his legitimate and illicit business activities. He continues to support the Yamaguchi-gumi and remnants of his semi-defunct Goto-gumi by laundering their funds between Japan and Cambodia. Additionally, Goto has reportedly established links with the notoriously violent Namikawa Mutsumi-kai group, formerly known as the Kyushu Seido-kai, which is recognized by Japan as a Yakuza group.
President Obama identified the Yakuza as a significant TCO in the Annex to E.O. 13581 on July 24, 2011, and charged the Treasury Department with pursuing additional sanctions against its members and supporters to undermine and interdict their global criminal operations. In order to conduct its criminal activities, the Yakuza has relationships with criminal affiliates in Asia, Europe, and the Americas. In the United States, the Yakuza has been involved in drug trafficking and money laundering. Including today's action, OFAC has designated 14 individuals and five entities affiliated with the Yakuza.
As a result of today's actions, all assets of Tadamasa Goto that are held in the United States or are in the control of U.S. persons are frozen, and U.S. persons are generally prohibited from engaging in transactions with him.
For identifying information regarding the individuals designated today, click here.