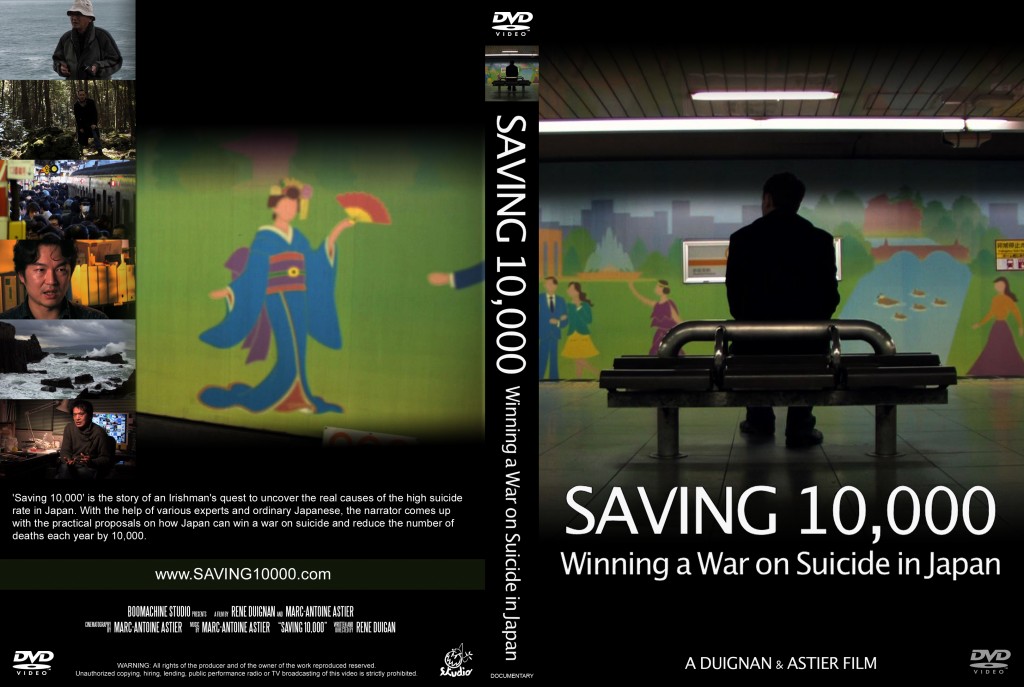 Rene Duignan, director of the documentary 
Saving 10,000: Winning a War on Suicide in Japan
which was released in Tokyo for the first time on September 10th, 2012 revealed today that his movie made its way up to the Japanese Parliament and received a warm applause after its screening at the Parliament building last night.
He said that, the Diet screening last night was opened by MP Hosono and closed by MP Renho, who as a former minister in charge of suicide prevention gave the movie a great review. "When I announced that I was giving the movie away for free online, it sparked a huge round of applause. It was an incredibly moving moment that I will never forget."
When the movie was first released last year, Dr. Rene Duigan said: "Nobody tries to highlight the real problems and most importantly what to do about them." Mr. Duignan explained his reasons for putting the documentary together as follows, "A complete sense of desperation about the apparent hopelessness of the suicide situation pushed me to buy a movie camera and ask a 22 year old former student of mine to operate it. It was a completely ridiculous thing to attempt. Most documentaries on this topic like to show corpses and feed on the tears of tragedy, I call them tragedy vampires. Nobody tries to highlight the real problems and most importantly what to do about them. I planned to interview 10 people but it turned out to be 100. I think people like underdogs and admired the complete futility of the task we were attempting so very few turned down our request for interviews. With so many people helping out, I think we can call this movie a genuine grassroots effort." Tokyo English Life Line,  which offers free counseling and emotional support on its Life Line, had the first-ever screening of the film as part of raising awareness of World Suicide Prevention Day.
An article related to this documentary movie and the topic of suicide in Japan had been posted on JSRC last year.