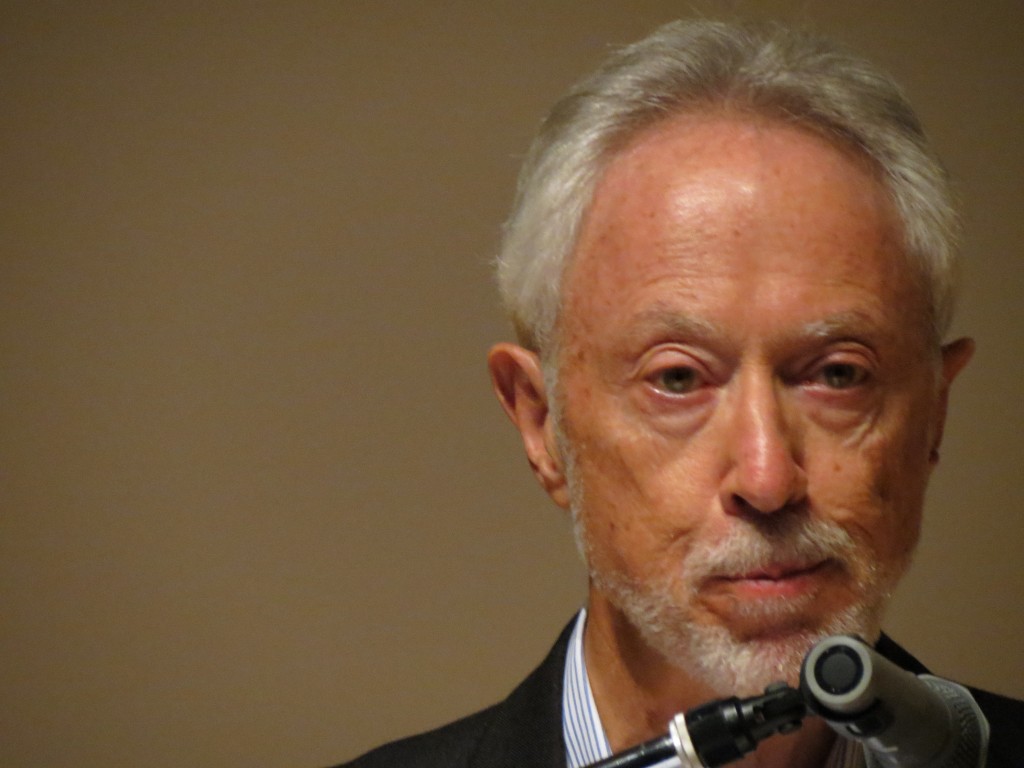 Some famous writers refer to Japan as the "reading society." With a higher literacy rate than most of the Western countries in the 18th century, Japan's educational system allowed children from all backgrounds, from peasants to aristocrats, to learn reading and writing.
The Genji Monogatari, or the Tale of Genji, a Japanese classic written by a woman from the Japanese aristocracy, (Murasaki Shikibu) in the early 11th century, is credited as being the world's first novel by some scholars. However, Japan has allegedly never hosted any Literary Festivals. This year, David Karashima, the manager of international projects at Read Japan, a division of the Nippon Foundation that promotes Japanese literature abroad, directed the first Tokyo International Literary Festival, held from March 1st to 3rd of this year.
According to the organizer of this international event, readings and book discussion groups have just started to become popular in Japan, mostly for business books. "We want to grab those readers who are already looking for that shared experience and expand the kinds of books they reach out for, " David Karashima said in an interview with the Japan Times.
Aiming to "mix up" different literary cultures and inspire young fiction writers, mainly from the English and Japanese literary world, the first Tokyo International Literary Festival invited a dozen English-language authors to Japan. They participated in conversations and workshops together with about thirty Japanese authors, sitting together in different locations of Tokyo such as cozy rainy day bookshops, university auditoriums or even in fancy nightclubs.
At a workshop entitled "The Otaku's Guide to Love," which took place in an auditorium of Tokyo University, Dominican born New Jersey author Junot Diaz discussed his Pulitzer price for fiction novel "The Wondrous Life of Oscar Wao" with his Japanese translator Koji Toko, a professor of American literature at Waseda university, and Risa Wataya, a Japanese author who won the Akutagawa Price while she was still in high school. Topic discussions such as social phenomena described in Japanese fiction and American fiction came out to be one of the most interesting exchanges at those workshops. As Risa Wataya read Diaz's "Oscar Wao," which tells the story of a nerdy Dominican boy who immigrated to the U.S., she told the audience that in her fictional world, the otaku is someone who "loves anime, and who is incapable of communicating with the outside world." However, she thought that the "otakus from abroad" are actually "aggressive," they go outdoors, take actions, and fall in love with real women. She added that reading foreign authors about Japanese phenomena made her reflect on her own fictional world and that she was inspired by them.
Junot Diaz, who mixes the English and Spanish language in his writing style, is a cross-cultural author. He said that he was attracted to the Japanese animation as he grew up in a very conservative Dominican family and in an American community in New Jersey, which valued traditional masculinity as tough and brutal. "I was surrounded by American born Japanese when I was a teenager, and while discovering Japanese subculture in the 1980s, I thought that otaku kids were much nicer than the violent kids I was surrounded by at the time. I think some boys in the States stick with anime in order to reject this extreme masculinity. Nowadays it is considered OK to like anime, in the States." And he added that the American generation, who grew up in the 1980s was impressed by Japanese cartoons, "American cartoons were so incredibly bad. When you are ten years old and you watch 'Scooby-Doo,' you just want to hang yourself." He joked.
Diaz also told his Japanese audience in Tokyo University, that he spent  7 to 8 years researching his novel, and filled an entire room with Japanese books related to the otaku culture, which he bought en masse. "My girlfriend at the time was going crazy, as I was obsessively conducting my research." He said, "I am secretly a nerdy guy." One of the goals of the Festival was to invite authors in their 30s and 40s, who are open to the influences of different cultures,  although they have achieved a certain level of success.
Editors, publishers and literary translators spoke and moderated the talks and the interactions with the audience "mixing up" and internationalizing fiction writing. In addition to Junot Diaz and Risa Wataya, novelist J. Safran Foer, illustrator Chip Kidd, literary critique Makoto Ichikawa, and manga artist Naoki Urasawa, took part of the event.
At an evening talk organized in Roppongi Hills, the South African Nobel price winner for Literature, J.M. Coetzee, and Japanese author and poet Shuntaro Tanikawa read their pieces to a large audience, including a chapter of the upcoming novel of Coetzee, "The Childhood of Jesus."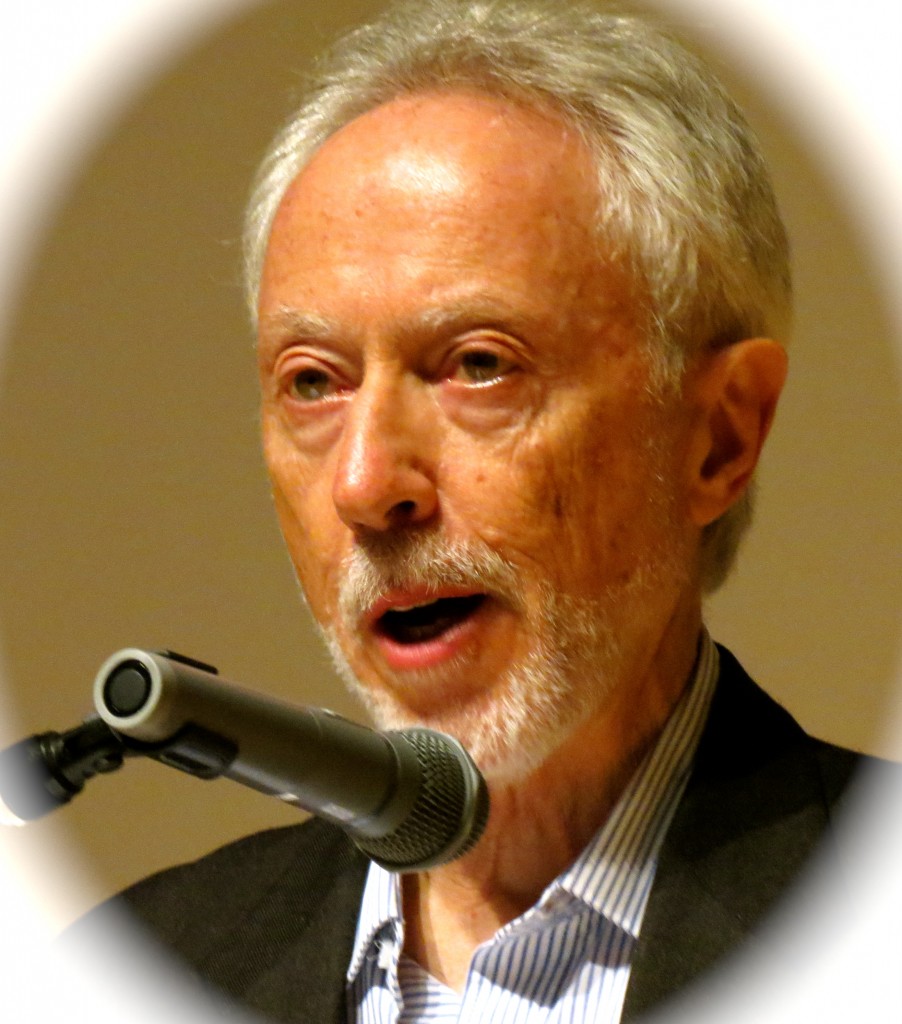 The Nobel Price winner, appeared taciturn and gloomy on stage, during his reading. However, he appeared rather smiling at a reception given after the talks. "As you can see, I am not as 'gloomy' as you think," he said while asked about his reputation, however, in a sad way, he replied that he does not have any favorite jokes to tell or aspire to humorous writing. He said that he was impressed with the civility of Japan, "the politeness and civility that enables so many people to live together in densely populated cities is intriguing. Yet, the politeness is much different from that you see in England. The ideals of reciprocity are fascinating as well."  He revealed that his favorite Japanese writer is Kawabata Yasunari, during our brief talk with him. Kawabata, like Coetzee, is an extremely somber writer.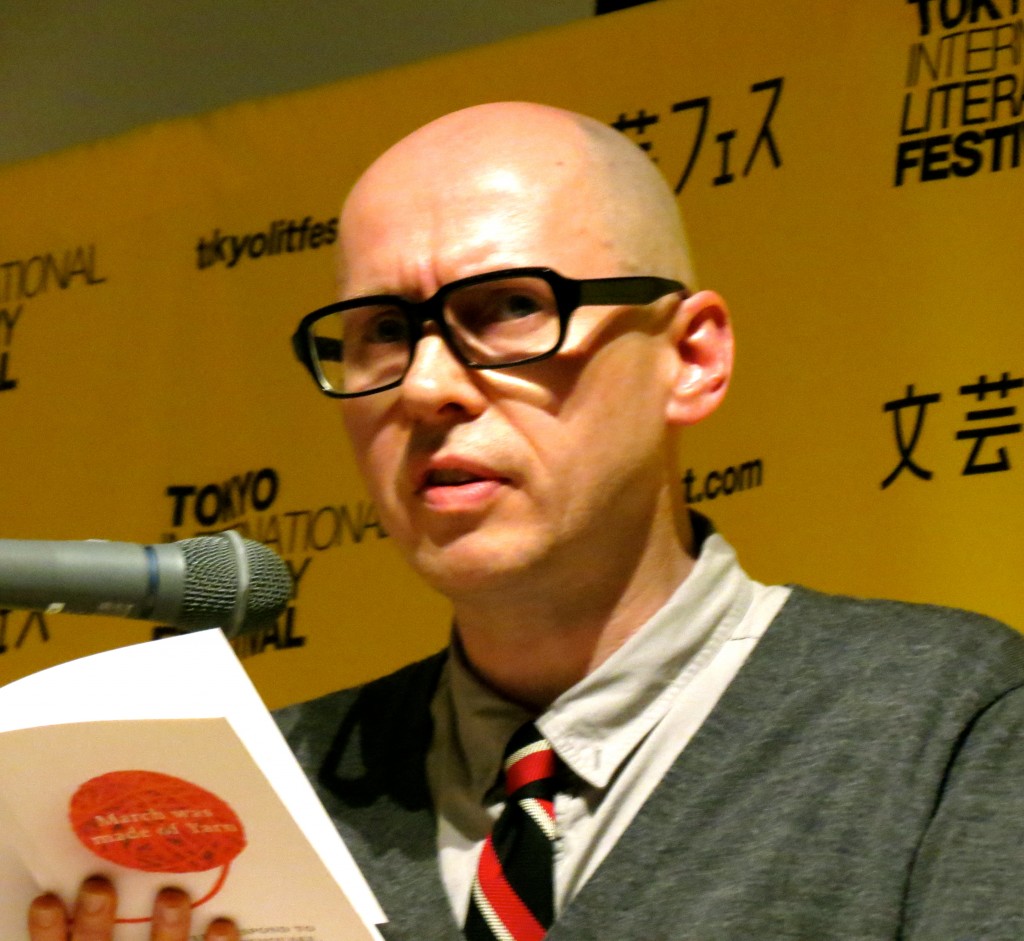 David Peace, author of several critically acclaimed crime novels, also participated in a talk about his novels revolving around atrocious real-life crimes in post war Japan. The novels are based on actual cases and David Peace himself lived in Tokyo for 15 years or more.