Glico (Pocky)  and the makers of Gogo no Kocha (Kirin) "afternoon tea" have teamed up to produce a special limited edition packaging for their products. Japan releases limited edition packages and flavors on a monthly basis. The Pocky flavor of the month is lemon, and it is supposed to match the new Gogo no Kocha flavor "teagurt" which is yogurt mixed with milk tea.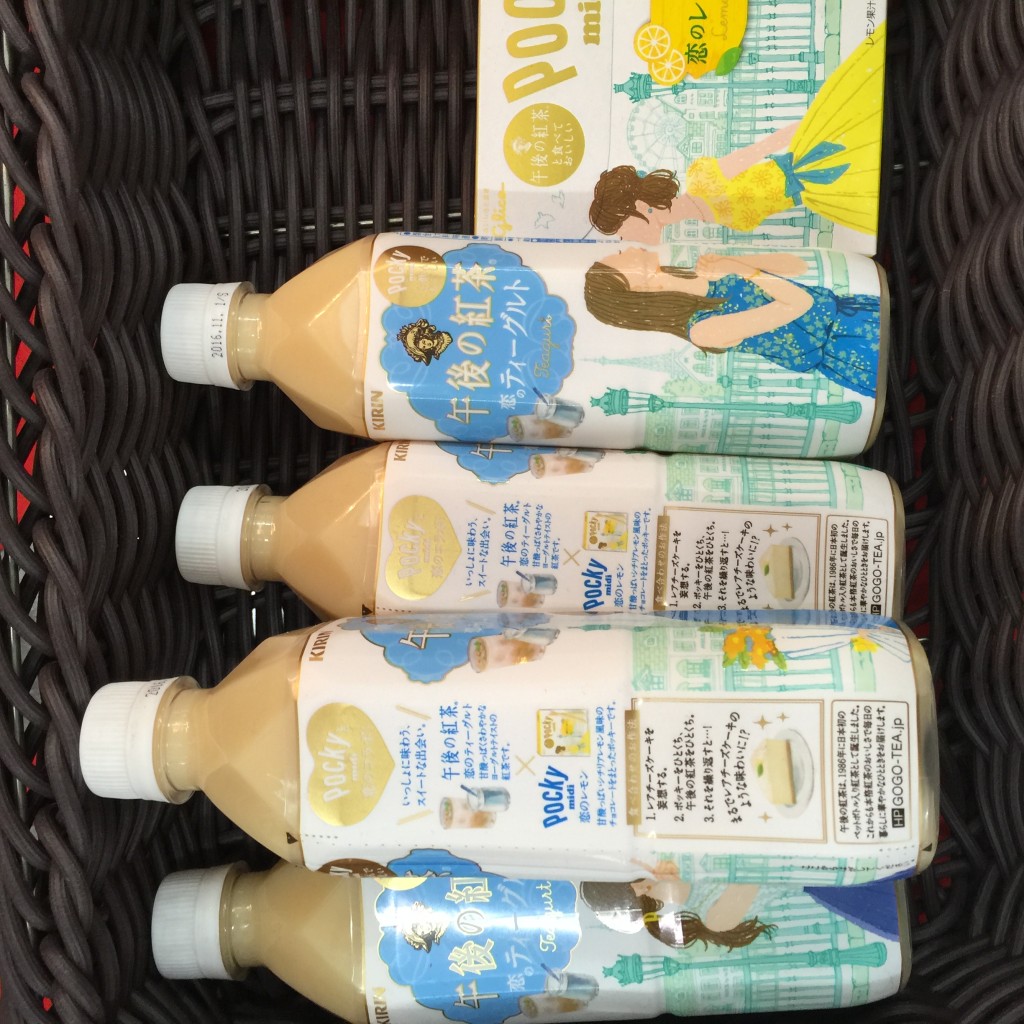 The pocky package features a spring design with featuring a girl or a boy on the edge of the box. The idea is to buy these two products together, because when you hold the bottle of tea next to the Pocky box, the boy and the girl appear to be kissing, or in a flirty pose.
We discovered something amazing after we flipped the bottle of tea. On the reverse side, it has picture of the opposite gender– meaning you can make a boy kiss a boy and a girl kiss a girl. These products are gay and lesbian friendly! Are Glico and Gogo no Kocha sneakily marketing to same-sex couples? Or are they unaware that they made their packaging to include them.
Same-sex couples are slowly gaining recognition from the Japanese government. Last year, Tokyo's Shibuya and Setagaya wards began issuing marriage certificates to same-sex couples. Iga in Mie prefecture soon followed, becoming the third ward in Japan to allow same-sex couples to wed. The ban on dancing at Tokyo clubs was lifted. (Apparently this law was only enforced at gay bars.) Panasonic just recently made headlines for considering benefits for same-sex couples, which is a rare move for a huge mainstream corporation.
Japan is gradually(although slowly) becoming more accepting of gay rights. We hope this marketing campaign was intentional. It would be a shame if it was a mistake! Whoever gets the official answer from Kirin or Glico—wins a set of Teaghurt and Pocky!
---