On a typical day in December 2016, while drinking beer and eating yakitori in a smoke-filled Izakaya somewhere outside of Tokyo, I confessed my idea of creating Japan's first all foreign male idol group to my girlfriend. Fashioned after the ubiquitous AKB48 idol group, I called the group Guyjin48, a play on the Japanese word gaijin, which means foreigner. The group would have members from all over the world, which would sing songs entirely in Japanese. The idea had struck me shortly after moving to Japan in 2013 while surfing for Japanese music on the Internet. It was my first time being introduced to the concept of Japanese idol music, but for some reason I felt compelled to try and create a group of my own, regardless of the fact that I had absolutely no experience in music production. My girlfriend liked the idea and the next day we created a logo, wrote out the concept, and created our first help-wanted ad looking for future foreign idols of Japan.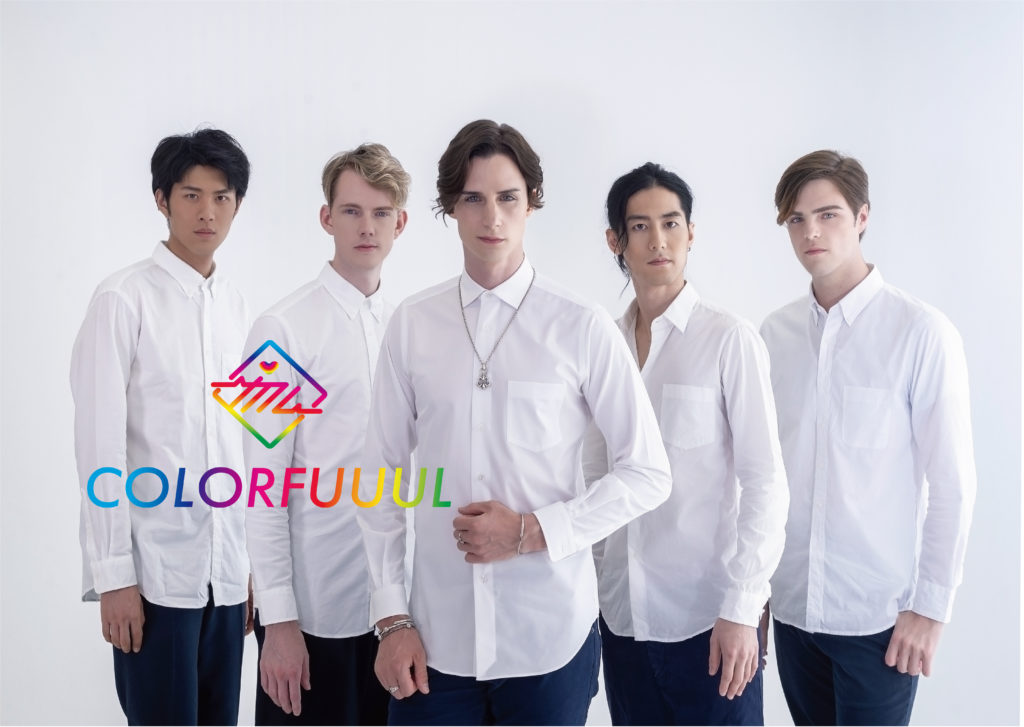 The concept of the Guyjin48 project evolved over a period of three years, mostly from observing Japanese society and learning about the many pressing issues the country is dealing with, i.e. their greying population and the dire need for foreign labor. So the group went from being simply an act of curiosity to having an actual message and becoming more of a conduit for creating meaningful conversation, even if at surface level it appears to simply be only a bunch of foreigners singing idol music. Japan needs diversity. Japan needs to learn how to play nice with their impending deluge of foreign immigrants. Not exactly the most popular conversation right now, but one that must be had in my opinion. Like medicine-coated in sugar in order to make easier to swallow, I thought pop music might make the conversation a little easier to have.
A couple weeks after announcing the project, Crunchyroll, a widely used Japanophile website created an article based on the little information we had on the internet, and within hours the article had been translated into several languages. Other articles popped up here and there and it seemed there was a thirst amongst niche groups of foreigners who relished in the idea of finally being able to become a real idol in Japan. We began receiving multiple applications a day from people all over the world wanting to join the group, mostly from Indonesia. We also got our first bit of negative attention from the western community who claimed I was a disgusting racist for using such an offensive word as the group name.
It has almost been two years since starting the project with absolutely no experience and very little money. We have since changed the name to COLORFUUUL, we were able to team up with DJ Shinnosuke from the hip-hop group Soul'd Out, and I have finally been able to meet people in the industry and have started to see support from certain media outlets.
Despite all of this, and despite the fact that we have been able to create an album, created original dances, and already have multiple performances and interviews lined up, we recently have had a pretty big setback. Three out of the five original members of the group decided to leave, all within a matter of a few days. So we are once again looking for people to help us make this project a reality.  (Editor's note, there has been at least one successful foreign idol in Japan, Ms. Amina Du Jean) who retired last year.)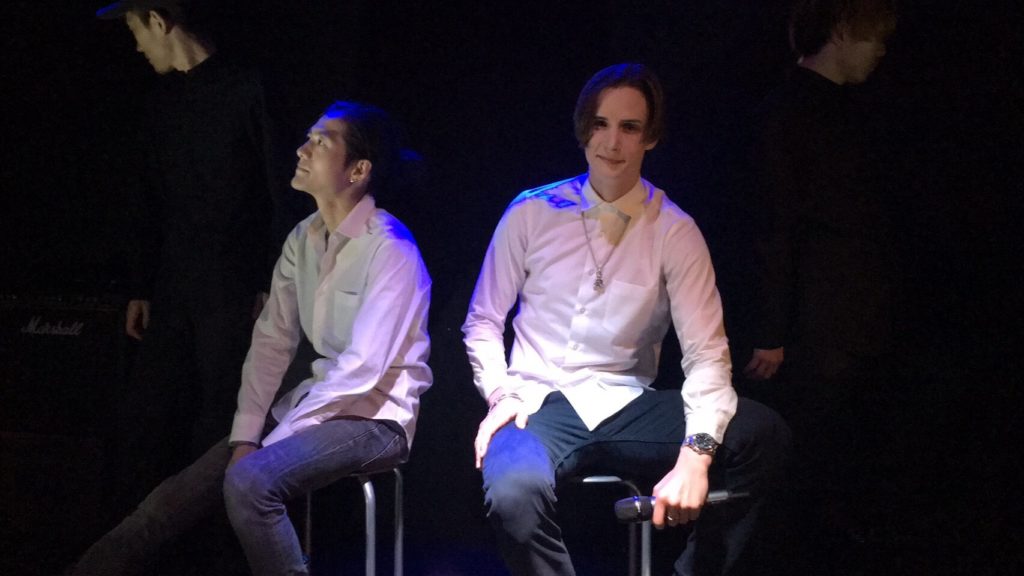 If you think you can dance, sing, and have what it takes to be a foreign idol in Japan, then you might be what we are looking for. Auditions will be held at the end of October, so if you are interested please send applications to:
contact@jamtinpro.com
This is a chance to not only be part of a project attempting to pave the way for the foreign idol community but also to do your part in spreading a message of diversity and acceptance in Japan. Then maybe one day we can all hang out at that one place in Golden Gai that still doesn't allow foreigners at the moment.
COLORFUUUL: 日本初全メンバーが外国人男性の
アイドルグループは募集中。
2016年12月、東京を離れてある居酒屋で私は焼き鳥と酒を堪能しながら、日本初全メンバーが外国人男性のアイドルグループを作りたいという思いを彼女に明かした。近年人気を博した国民的アイドルグループAKB48と同じように、グループの名前をGuyjin48にしようということも決めていた。Guyjinは外人という言葉をもじっており、外国人と英単語の男子という二つの意味がかけられている。日本に住んでいる各国からのメンバーを集めて、日本語の曲を歌わせるという構想を持っていた。2013年に来日してから当分の間日本の音楽シーンについて調べていたのだが、AKB48の存在を知ってからは、彼らの外国人バージョンのグループを作りたいと強く思うようになった。なぜそのようなアイディアをとっさに思いついたのかは今でもよく覚えていないが、プロデューサーとしての経験ゼロの私であったがすぐに挑戦する気持ちがみなぎっていた。彼女に相談すると、「いいアイデアだね。やってみよう」と賛成してもらい、次の日からすぐにロゴやコンセプト、求人告知を製作することに一緒に取り組んだ。
Guyjin48のコンセプトは3年間ずっと磨き続けてきた。最初は面白半分のような計画であったが、日本社会を観察し日本が今直面している色々な問題を知っていく中で、もっと社会貢献を目的にしたものにしようと考えるようになった。表面的にはただの外国人アイドルグループに見えるかもしれないが、彼らの活動を通して、日本社会の問題を提起することができる有意義な会話を生むことができることを目標とした。日本はもっと多様性に寛大な社会になるべきである。近年増え続けておりこれからもその数の増加が予想されている、日本国内の外国人労働者を含めた在日外国人と日本人がより仲良く,お互いのことを理解し合える環境を作っていくべきである。なかなか取り掛かりずらい問題ではあるが、東京オリンピックの開催やグローバル化が進む昨今の世の中で、早急に取り組まなきゃいけない問題であるのではないかと個人的に思う。堅苦しい話題であるかもしれないが、だからこそGuyjin48のようにポップな音楽を通して問題提起をすることが効果的であると信じている。
Guyjin48のコンセプトを発表した2週間後、「Crunchyroll」という英語圏の日本マニアの方向けのウェブサイトにグループのことを取り上げて頂き、数時間のうちに色々な言語の記事があちこちに拡散された。その時点で、日本で本格的なアイドルになりたいという夢を抱く外国人の数はとんでもないことが分かった。それから絶対グループに参加したいとアピールする応募者たちから毎日たくさんのメールを受け取り、また興味深いことに過半数はインドネシア人であった。Guyjin48のコンセプトへの反響は大半がポジティブなものであったが、そうでないものも少数ではあったが存在した。「外人」いう言葉は、一部の西洋人には非常に攻撃的に受け取られてしまい、彼らからの反応は喜ばしいものではなかった。このような反応は最初から危惧していた要素ではあったが、一部の人からは予期していなかった厳しい言葉も浴びせられてしまった。
経験とお金を全く持たずしてGuyjin48のコンセプトを発表してからほぼ2年が経過した。誰のことも傷つけないようにグループの名前をCOLORFUUULに変更して、元SOUL'D OUTのShinnosukeさんに作詞作曲をして頂き、業界の方とも顔を合わすようになり、メディアにも時おり出して頂けるようになった。
順調にみえたグループであったが、最近大きな挫折を経験することになってしまった。初のアルバムを製作し、三曲分のダンスも作り、ライブやインタビューもこれから何本も入っていたのだが、5人いるメンバーのうちの3人が突然脱退してしまった。したがって、日本初の全メンバー外国人男性アイドルグループを実現するにはまた新たなメンバーを募集しなくてはならないことになってしまった。
そこで歌とダンスに自信があり日本でアイドルになれる資質を持ち合わせていると思う方は、ぜひメンバーに応募していただきたい。10月下旬にオーディションを行う予定があるので、応募したい方はcontact@jamtinpro.comまでメールを送ってください。日本に住む外国人にとっては、日本のアイドルの世界への扉を開くムーブメントに参加するだけではなく、日本国内の多様性と日本に滞在している外国人への寛容性を高めようというメッセージを広めるチャンスでもある。興味がある方はぜひ応募してください。よろしくお願い致します。