Ever since the #Me Too movement landed in Japan late last year, there's been a greater awareness of women's rights and sexual harassment. In Tokyo subways cars, there's a video ad exhorting female teens to refuse to work inside Japan's infamous underage sex industry. Some train station kiosks sell pin badges for young women, printed with an anti-groping slogan. All this marks quite a progress from the days (only 5 years ago) when sexual abuse and discrimination were so much a part of the daily fabric that many victims didn't think it worthwhile to raise their voices.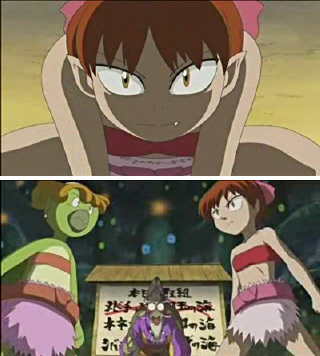 Recently however, Japanese women were given a rap over the knuckles, jolted back to reality and reminded that we were second-class citizens in a male-dominated society. The incident happened during a sumo exhibition match in Kyoto earlier this month. After the match, the mayor of Maizuru City, Kyoto, got up on the arena to make an award-giving speech when he suddenly had a stroke and crumpled to the ground. In a flash, two women in the audience went up, massaging his heart while calling an ambulance. These women were professional nurses and knew what they were doing. In other circumstances, they would be applauded, lauded, maybe even paid for their heroism. Instead, they were told – a total of three times – to get off the arena. Over a loud speaker, no less.
In the world of sumo, the arena is sacred – and females are not allowed to even touch its holy rim.  Why's that? Traditionally, women have been deemed impure, and feared to contaminate the match if they got too close to the arena. A century ago, women weren't even allowed to watch sumo bouts, as their poisonous gaze may harm the godly flesh of the sumo wrestlers. Tides will turn and times may change, but sumo has, and will always hold women unworthy. Two days after that Maizuru City mayor was carried away on a stretcher, another exhibition match was held. This time, the mayor was a woman and her request to give out the award ON TOP of the arena, was adamantly refused. She had to make her speech from under the arena, stretching her arms above her head, to the winning sumo wrestler.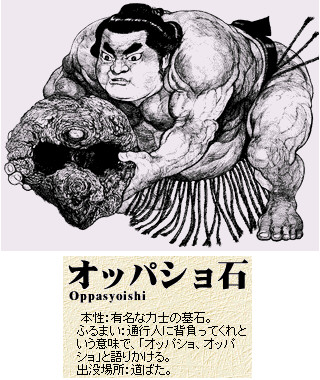 This incident is by no means the first of its kind. Women mayors, and even a Cabinet Minister acting on behalf of the prime minister, were banned from mounting the steps to the arena for no other reason than that they were women. Women were dirty – after all, they menstruated, had babies and grew old. How despicable. Sumo wrestlers on the other hand, were glorious creatures whose dense muscles and shining flesh were a testament to male power and the incarnation of ancient deity. Never mind that these wrestlers were born from women like everyone else. Never mind that some of sumo's staunchest supporters are women. Never mind that the sacred arenas are made from packed dirt, and taken apart and shoveled away after each tournament, so what's the big deal?
After the Kyoto fiasco, the head of the Sumo Association issued an apology to the nurses. But the rules have not been radically changed and will likely stay the same forever. On April 28, the association did announce that it was acceptable for women to enter the arena if a man's life was in imminent danger or in other dire emergencies. But for the time being, if Japan were ever to have a woman in the Prime Minister's seat, she too will be told to get the hell off the holy arena during the award ceremonies.
Sumo and tradition have been air-tight for over two millennia, though unlike Judo or Kendo with their forbidding, too-solemn public image, this particular sport is extremely accessible. The spectators gather around the arena in a circle, often taking off their shoes to sit cross legged on mats. They're free to drink beer, sake and munch boxed meals sold in the numerous lobby stalls. And though it's closed to women, the sumo world is open to foreigners. Two out of the three current "Yokozuna" or highest ranking wrestler, are Mongolian. There have been wrestlers from Russia, the Czech Republic, Bulgaria and Brazil, respectively. Taiho – one of the greatest and most popular sumo wrestlers of all time, was half Ukranian and raised by a single (Japanese) mother.
There are, of course, no female sumo wrestlers recognized by the Sumo Association. That happening is as likely as Japan's other bastion of misogyny and tradition, the Yakuza, letting a woman sip the sake cap of fraternization. There are no sexy female yakuza. Whether there are sexy yakuza or not, is a matter of taste.
On or off the arena, sumo wrestlers are admittedly sexy. They are a splendid sight: enormous men with protruding stomachs, naked save for the "mawashi" or sash elaborately wound around their middles, leaving backsides exposed. They seem cuddly and friendly – like giant teddy bears that bow politely to the stable masters before going at each other with the full force of their mighty weight. In terms of celebrity status, sumo wrestlers are on par with kabuki actors, also entrenched in anti-woman tradition. In spite of this (or maybe because of it) there's never a shortage of women who want to marry into those worlds, though both may be riddled with scandal and rife with discrimination. Adversity acting as an aphrodisiac, maybe.
While condemning the discrimination, I have a tiny, grudging sliver of respect for sumo. As the world continues its relentless march toward total globalism, sumo still prefers to be weird and backward, mired in a logic that's 2000 years too old. At the same time, the wrestlers are for the most part, smartphone-wielding college graduates that pal around with pop idol groups. The combination is fascinating, even alluring. True, I will never be allowed to touch the sacred arena but I'm free to ponder, (and be frustrated by) its unfathomable mystery.