By Kaori Shoji 
I am at the reception counter of Muji Hotel – the much touted and long awaited hotel produced by Muji, Japan's popular minimalist clothing and household products brand. Muji, as you may know, stands for Mujirushi (無印) which literally means "no seal or stamp"; it's a brand who's trademark is no (visible) brand. Which is very Zen-like unless you look at the label inside.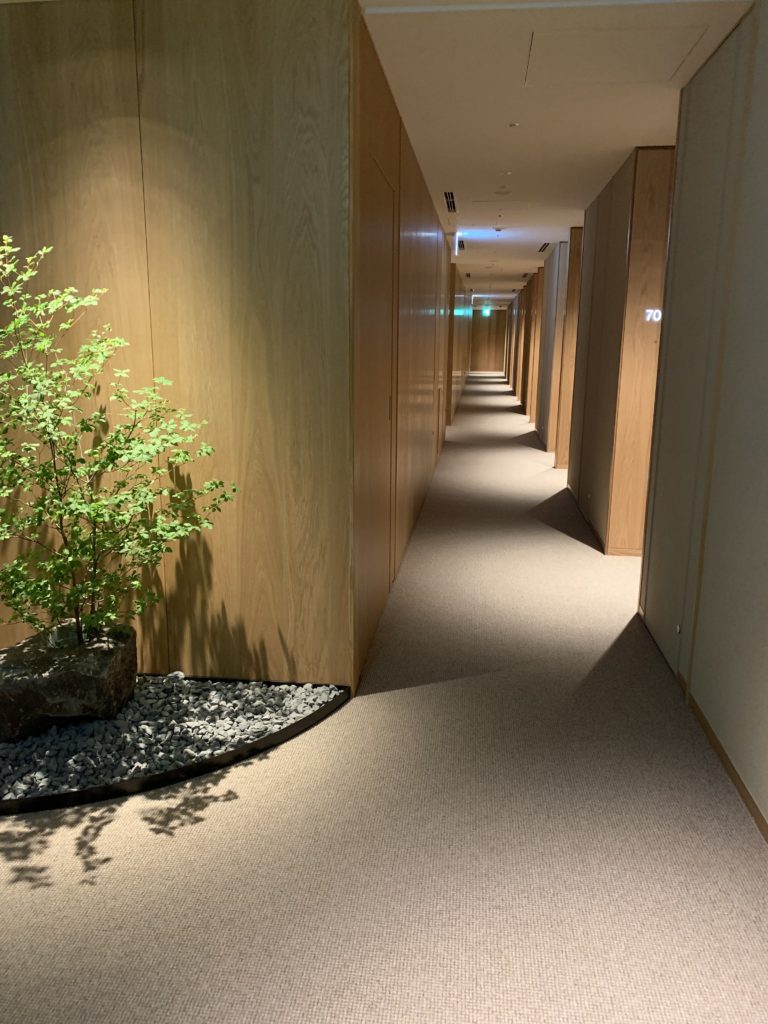 When the hotel first opened in early April, rumor had it that every room was booked solid for the next 2 years. In late May, procuring a room (on a weekday) proved easy. Muji (rhymes with Fuji) has grown into a global label touting Japan-style simplicity and aesthetics but to the average non-minimalist Japanese, it remains inscrutable, even unfathomable. Many see the pared down surfaces and uniform designs of Muji products as a tad too aggressively simple to fit into their own lives.
Aggressive maybe, but never offensive. There's not the tiniest fragment of offensiveness anywhere in the Muji Hotel, including the young woman who checks me in. She's an epitome of serenity and calm, her hair in a neat bun at the nape of her neck and wearing what is clearly a Muji outfit (white shirt and loose black cardigan plus black pants) the uniform of the hotel staff. She speaks almost flawless Japanese along with English and Urdu which she says is her native language. Before handing me the card key to my room, the young woman gives me an 'omamori' or talisman, compliments of Muji – and explains that inside the tiny cloth satchel there's an emergency whistle ("in case of a natural disaster and other unforeseen events") and a tiny leaflet containing instructions on getting through emergencies great and small. I open this leaflet and on the last page there is this advice: "If you should feel lonely, look up at the stars in the night sky."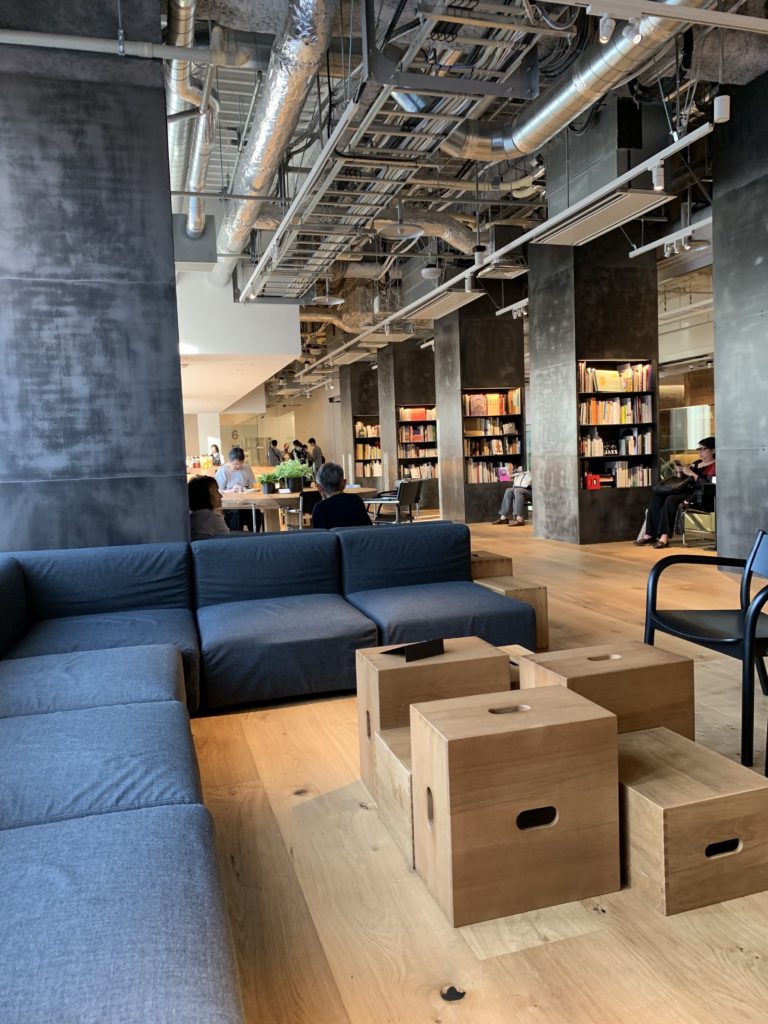 My room which is a single, feels spacious thanks to the high ceiling measuring over 3.5 meters. In Tokyo, high ceilings are a luxury and when it comes to hotel rooms, they're the exclusive domain of high-end imported brands like the Peninsula, the Park Hyatt and the Ritz Carlton. Muji is distinctive in that it's a genuine Japanese hotel, located in one of the choicest pieces of real estate in Tokyo, but only charges a fixed rate of 140 USD per single room, per night. Most importantly, it doesn't suck or resemble a prison cell.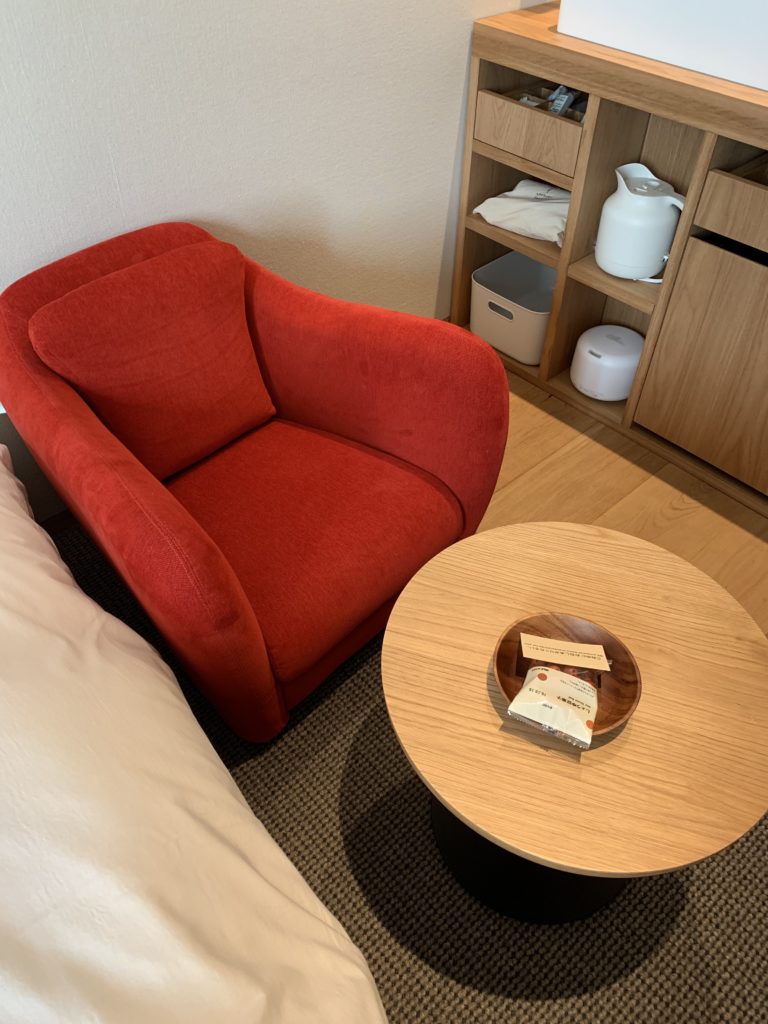 On the other hand, you can't imagine anyone having a tryst here– it's far too pristine and devoid of emotion. And a hotel without a tryst is like a cupcake without icing. Or am I being offensive? (Editor's note: Not offensive. 'A donut without a hole' might have been an offensive metaphor but then again they eat donut holes in Australia, so who's to say?)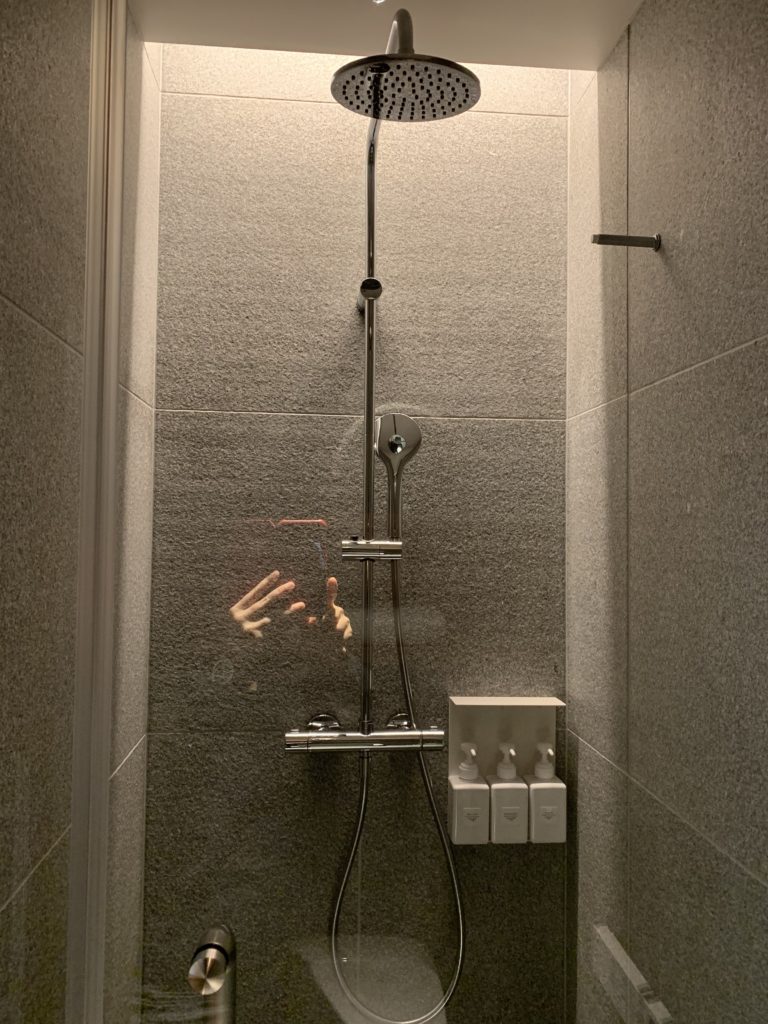 Back in my room, a faint scent of linen combined with lavender lingers in the air, piped out from a portable aroma diffuser, one of Muji's most popular items. Actually, everything in the room is made by Muji, from the bed to the packets of shampoo and conditioner precisely laid out in an oak chest (also Muji), to the little bag of complimentary snacks and the bottled water in the mini-fridge (also Muji). The idea is to let the guests get a taste of what it's like to live a life defined by Muji, by spending some time in a space designed and totally controlled by Muji. And afterwards, we can take the escalator down to any of the five floors of Muji's flagship store that's located right below the hotel. The hotel and the shop are in the same building, and some of the tourists check in with empty suitcases, to stock up on Muji products during their stay. It's a pretty nifty arrangement for Muji and The Minimalists–which could be a great ambient music band name.
The brand has always opted for discretion, restraint, understatement with a whiff of snobbishness. To admit to a love of Muji is to tell the world that as a consumer, you're very woke. Muji covers all the bases that would gladden the heart of a discerning shopper: recyclable materials, ethical off-shore manufacturing, diversity among the staff, organic cotton in the clothing line and energy efficient appliances. Add to that the flat, unobtrusive, utterly desexualized designs and it all totals up to something that is for many minimalists, a guilty pleasure. Indeed, many Japanese minimalists admit on their blogs that if they have to shop at all, they shop at Muji. Others have taken it several levels higher by buying Muji houses (yes, they will make an entire house from the ground up) and outfitting it with Muji kitchens and bathrooms, after which they proceed to fill it up with Muji furniture and Muji food.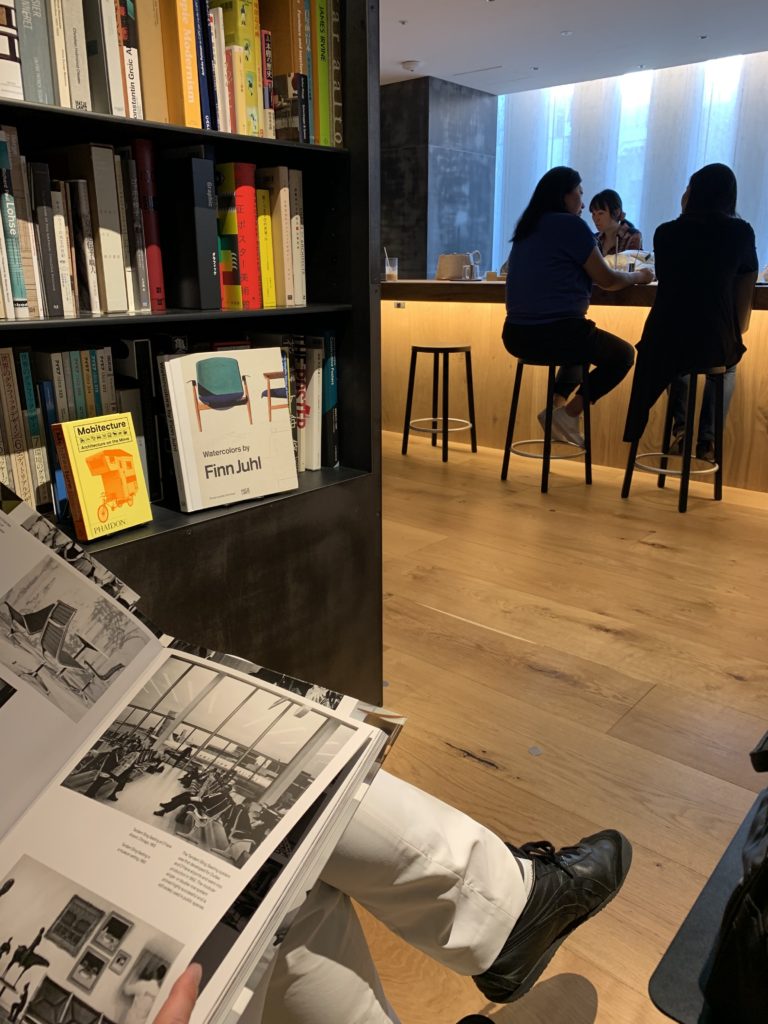 Muji was launched in 1980 by retail giant Seibu Conglomerates, as an alternative brand to what (then) Seibu CEO Seiji Tsutsumi saw as the nation's misguided and excessive consumerism. Japanese consumers were hurling themselves into the go-go economy, believing that shopping nirvana was the closest thing to paradise. All of a sudden, the cramped living spaces of the average Japanese were overflowing with stuff. Few of it matched or made sense, and perhaps for the first time in Japanese history, people found themselves in possession of with more STUFF than they ever thought possible.

Muji offered an escape hatch from the clueless clutter of it all, with uniform, collapsible shelves and drawers designed to hold the simplest, most non-intrusive products. Now, forty years later, any discussion of Japanese minimalism almost always precludes a discussion of Muji. Konmari may be riding on her big wave at the moment, but Muji had been on the beach long before she was decluttering the ocean.
But as the hotel room shows, Muji has perhaps, gone a bit overboard. They had always walked the fine line between selling their ideals and selling their products but with the opening of the hotel, it seems that boundary has been obliterated. Muji has merged the product with the ideal, and the whole package comes with a price tag. 
Consequently, the last thing you'd want to do in this space is to indulge in carnal pleasures, though to be fair, the hotel does encourage it. (Muji Prophylactics are sold on the third floor.)  But since I was alone, what else was there to do but open my laptop to work at the Muji desk, lit by a Muji lamp, wearing Muji slippers after taking a shower in the Muji bathroom? Maybe I'll even follow Muji's suggestion and look up at the night sky for a few twinkling stars–and then fall into a dreamless Muji sleep. 
Note: In a homage to Muji style, none of the photos in this article have been captioned.