Welcome to the Sheep Year!
Of course, nobody wants to be a sheep. We're more like watchdogs here at Japan Subculture Research Center. Benevolent wolves.
Not being able to think of anything better, I'm borrowing the benedictions below, which are also the vows of a Bosatsu 菩薩, a Buddha who postpones entering Nirvana to help the world. They are, at least in spirit, the vows of a Buddhist priest in Soto Zen.
I keep them in mind now and then. Selections taken from The Dhammapada and the works of Shanti Deva, Buddhist philosopher.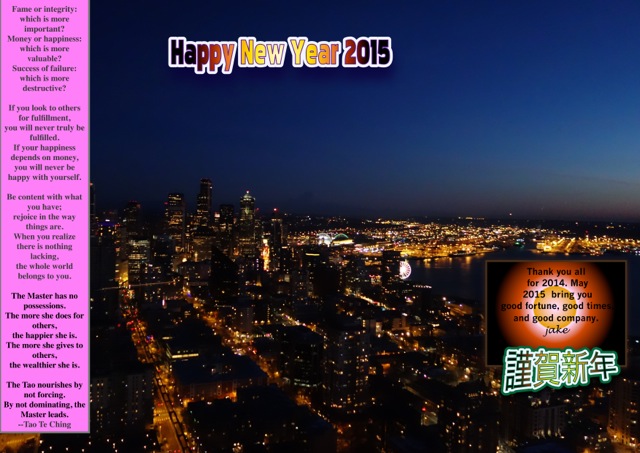 The sentiment may be maudlin, the wish is heartfelt.
May we all:
Overcome anger with peace.
Overcome evil with good.
Overcome greed with generosity. 
Overcome liars with truth.
May all beings everywhere
Plagued by sufferings of body and mind
Obtain an ocean of happiness and joy
By virtue of my merits.
May no living creature suffer,
Commit evil or ever fall ill.
May no one be afraid or belittled,
With a mind weighed down by depression.
May the blind see forms,
And the deaf hear sounds.
May those whose bodies are worn with toil
Be restored on finding repose.May the naked find clothing,
The hungry find food.
May the thirsty find water
And delicious drinks.May the poor find wealth,
Those weak with sorrow find joy.
May the forlorn find hope,
Constant happiness and prosperity.
May all who are ill or injured
Quickly be freed from their ailments.
Whatever diseases there are in the world,
May these never occur again.
May the frightened cease to be afraid
And those bound be freed.
May the powerless find power
And may people benefit each other.