Japan's pornography industry has come under greater scrutiny after Tokyo Metro Police arrested executives of a well-known talent agency for allegedly coercing an actress to engage in sex on camera.  Human rights groups had been calling for action for months.

Police announced Monday that they had arrested the president of Marks Japan Group and two others on suspicion that they forced a woman into appearing in adult films by threatening to punish her financially. They also threatened to force her parents to pay for "contract violations" if necessary, police said…..For the full article, please see this article written by Jake Adelstein, Mari Yamamoto, and Louis Krauss for the Los Angeles Times. 
JSRC is pleased to publish the full commentary from Shihoko Fujiwara, founder of Japan's Lighthouse: Center for Human Trafficking Victims, in regards to the darker side of Japan's multibillion dollar pornography industry.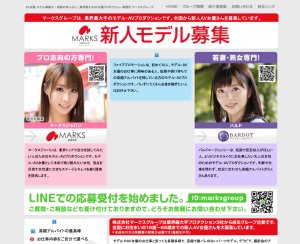 Shihoko Fujiwara, Founder of Lighthouse-
Lighthouse: Center for Human Trafficking Victims have received over 100 complaints regarding forced participation in porn. 10% of these complaints are from young men around 20 years old, (some coerced into gay porn as well).
In the porn industry, the production side holds all power while the agencies and scouts who cater to them by supplying the talent often deceive the so-called talents into doing the shoots. The producers cannot get away with claiming that they did not know. It is possible that the entire industry play a part in creating a system of forcing people into porn acting in a similar manner as human trafficking.
The reality is that there are too many young men and women who are forced into porn, for the industry to dismiss it as something they were unaware of.
Victims are talked into signing a fashion modeling contract, however when they turn up on set they are given a porn script and informed that it is a porn shoot. They beg to quit or go to home but are threatened to be charged millions of yen for penalties and often end up giving in. They are used and disposed with long lasting consequences on their schooling, careers and marriages.
The time has come for the government and the society to face the issue head on. There are currently no laws or ministries who oversee the porn industry but there is a dire need for such authorities to take control of the situation.
This is Lighthouse's statement in Japanese.
人身取引被害者サポートセンターライトハウス(Lighthouse: Center for Human Trafficking Victims) には、この18ヶ月の間にも100件以上のポルノ強要相談が来ています。1割弱と少ないが20歳前後の男性からの相談もあります。
 ポルノ製作をする制作会社は業界内でも権力がある側にいるのではないか。我々の経験では、そこに俳優を供給するプロダクション(agent)やスカウトは、若い女性を騙したり、脅して無理やり連れてくる場合がほとんどだ。制作会社は「知らない」では済まされない。業界全体でポルノ俳優の供給に人身売買と言えるような強要が使われているのではないか。
業界全体が知らなかったでは済まされないほど、若い女性や男性が無理やりポルノに出演させられている現状を支援団体は目の当たりにしている。ファッションモデル契約と聞いて契約に同意したのに、当日に突然ポルノ出演と聞かされ台本を渡され、帰りたいやめたいと懇願しても数百万円の違約金を払えと脅され屈する、若干10代の若者たち。使い捨てにされ、インターネットや販売店に拡散された「商品」によってその後の進学・就職や結婚にも大きな影響が出ています。
 • これを見逃していた国や社会全体が問題を直視する時期に来ています。現在ポルノ産業を管理所轄する法律も官庁もないが、早急に整備が必要だと考えています。