reviewed by Amy Seaman aka @ameseys
Fans of Japanese manga may be familiar with the genre gekiga (劇画), a term coined by renowned artist Yoshihiro Tatsumi in an attempt to demonstrate that not all comics are for children. Literally meaning "dramatic pictures," the gekiga style is characterised by its realism and often-shocking plot twists. It started as an underground movement, but has since made its debut as an alternative style of manga.
Tatsumi is an animated gekiga film of sorts, inspired by and based on Yoshihiro Tatsumi's life. In order to create the film, director Eric Khoo had his animators reproduce specific scenes from Tatsumi's autobiographical work, A Drifting Life. Viewers are treated to an intimate view of Yoshihiro Tatsumi's life as a struggling artist, his failed relationships with members of the opposite sex, and an inside look into his journey to becoming one of the greatest manga-ka in Japan.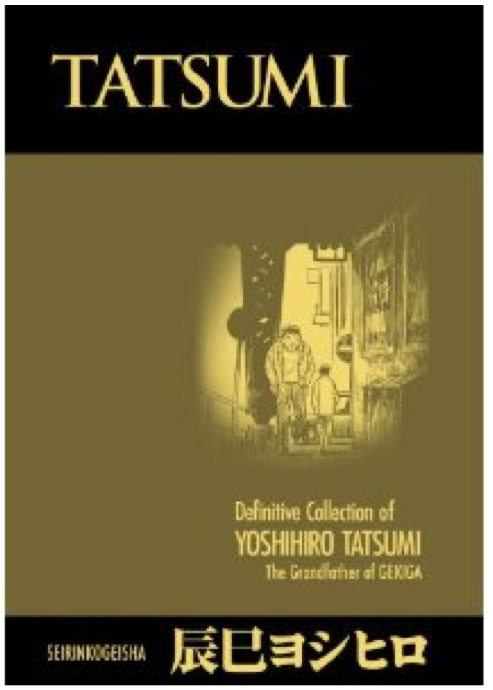 Tidbits from Tatsumi's short stories are interwoven between actual recollections about Tatsumi's life, an inclusion that is initially confusing but eventually helps viewers understand more about Tatsumi's thought process and the ideas that influenced him to push the boundaries of what was considered traditional in the manga world.
The 94 minutes of this film will be easier to follow if you are familiar with Tatsumi's works already, but even if you aren't, you probably won't find it too difficult to differentiate experience from fictional narration. So if you're interested in post-Occupation Japan and what life was like for artists back then, this just might be the film for you.
Tatsumi premiered in Japan during the 24th Tokyo International Film Festival, and is currently being screened at film festivals around the world. It's slated for a 2012 release in the UK.
** This film is narrated in Japanese with English subtitles and may not be appropriate for young viewers **