As the cost of obtaining a college degree has skyrocketed over the years, millions of Japanese are facing potential financial crisis for pursuing post-secondary education.
According to the documents obtained through a freedom of information request to Japan Student Services Organization (JASSO), a government funded organization which is responsible for lending more than 99 percent of all student loans Japanese college students use, 735 individuals who used JASSO student loans filed for bankruptcy in the year of 2015. The number was at 487 in 2013, an increase of a whopping 34 percent in just two years.
The Abenomics, economic policies advocated by Prime Minister Shinzo based upon the "three arrows" of monetary easing, fiscal stimulus and structural reforms, was supposed to revive the Japanese economy and improve living conditions. The situation, however, has been the exact opposite.
Wages remain the same and real wage growth has even been negative in the past several months. It finally increased in May when the government announced a 0.5 increase from the same month of the past year. However, according to the data from the National Tax Agency, more than 11,390,000 people in 2014 are living off an annual salary of less than 2,000,000 Yen, making them the so-called "working poor". The gap between the rich and the poor has widened. The relative poverty rates stand at 16 percent also in 2014, the worst on record.
Such economic conditions have taken a toll on graduates repaying their student loans. The reasons for increasing student loan defaults are clear: the increase in tuitions and the decrease in decently paying jobs.
It might be difficult for those who graduated college in the 70s and the 80s to understand why the young are having so much difficulty repaying their student loans. This is because the cost of getting a college degree has gone through the roof. The tuition of attending national universities was set at 36,000 Yen per year in 1975. Now, students at national universities pay 535,800 Yen a year, a 1388 percent increase.  Those attending private universities face a much tougher situation. On average, private schools charged about 180,000 Yen per year in 1975 according to the data published by the Ministry of Education, Culture, Sports, Science and Technology. Now private universities ask their students to pay 860,000 Yen.
As college tuitions continue to increase on a yearly basis, more and more students are borrowing money from JASSO, the largest creditor of student loans in Japan. According to JASSO, over 38 percent of students attending four-year colleges borrow money from JASSO to pay for their tuition, books, housing, and other expenses.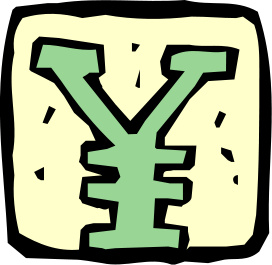 Another factor contributing to the increase in the use of student loans is the shrinking support from the students' parents. College students traditionally received assistance from their parents but the amount they receive is now on average a mere 700 Yen per day. Let's not forget that Tokyo, where one out of every four students in Japan lives, is one of the most expensive cities in the world. To make up the difference, they need to have a part-time job and borrow money from JASSO with interest of up to 3% per year.
It would not be such a big social issue if those students actually repaid their loans.  They cannot, whether they think it is important to repay student loans or not, repay if they do not have a permanent job or be on unemployment, which is exactly what is happening. More than 40% of those in ages 15-24 are being hired as temporary workers, according to the Ministry of Health, Labor and Welfare. Most temporary workers work full time just like their counterparts but their wages are kept extremely low to the point where they need to work two or even three jobs. And their employment is so unstable that there is always a chance their contracts do not be renewed.
If one cannot repay his loans and becomes three months behind on his monthly payment, JASSO would have his name listed on the so-called blacklist and the information will stay on the list until five years after the last monthly payment is made. If he becomes nine months behind, JASSO will exercise its right by taking the matter to court. In 2015 alone, the JASSO annual report shows that more than 20,000 were blacklisted and 8,700 were sued by JASSO, compared to 4,500 and 7,400 respectively in 2010.
And it is not just the young who face tough conditions. JASSO requires a student to come up with not only one but two sureties to borrow money from them, meaning that a parent and most of the time an uncle or a grandfather would be bonded into this debt. If it becomes impossible for a student to repay his loan, the creditor would simply ask his sureties to compensate for it, with a five percent per year delinquent charge on top of the original amount. JASSO does not hesitate to sue co-signers as well. The only way for a borrower or a cosigner to get away with this debt is to declare bankruptcy, which is exactly what is happening.
Students in only a handful of developed countries experience such hardships. Among the thirty-five members of the OECD, many do not even charge tuition from students. Out of countries that actually charge tuition, Japan is one of only three that have no scholarships or grants. The other two are Chile and South Korea. It is interesting that in Japan student loans are literally called "scholarships" even though they are loans and not grants. In fact, the Japanese government has not offered any type of grants or scholarships in the past.
In order to tackle this social issue, the Abe administration finally announced last year that it would implement a grant-type scholarship given to college students starting in April of 2017. This is the first time in Japanese history that a scholarship is implemented whether need-based or merit-based. However, even though more than 500,000 enter college every year, only 20,000 students or about 3 percent will benefit from this, and those receiving public assistance or living in orphanages are the only ones eligible to receive this scholarship. Also the maximum amount given to a student per year is set at 480,000 Yen, which is not even enough to cover a year's worth of tuition.
Experts claim that although implementing this new scholarship was a step in the right direction, the contents pale in comparison to those of other OECD countries. Since the amount and the beneficiaries are extremely limited, it would not be enough to put a brake on the increasing number of student loan bankruptcies. Haruki Konno, a researcher and the representative of a nonprofit organization POSSE which obtained the bankruptcy data from JASSO, claims that the government needs to act quickly. "JASSO has systematically sued those who cannot repay, no matter the circumstances. I have seen people on public assistance and mothers living in women's shelters getting sued because they could not pay their dues or they put their names on the paper so that their sons or nephews could have money to go to college. As the working conditions worsen and salaries decrease, colleges need to stop charging tuitions as some colleges in several European countries do to avoid such tragedies."
日本語の要約:
今年から導入された給付型奨学金が創設されるまで、日本で「奨学金」と呼ばれているものは全て貸与型であり国際的には「教育ローン」に分類される借金です。家庭が貧困化し大学を卒業しても正社員に就けない人が増えていく中で、この「奨学金」を返済できない人が急増しています。返済困難になった若者や連帯保証人が、2015年度は16737人がブラックリストに載せられ、8713人が訴えられました。さらに、入手したJASSOの内部資料で、毎年600人~800人が自己破産していることが明らかになりました。