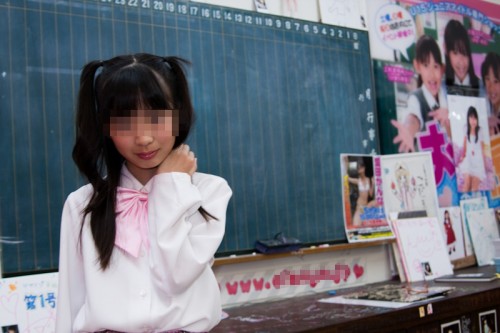 An article posted a few weeks ago but recently brought to my attention through Japan Probe:
Tokyo Metro Police create dedicated anti-child porn unit
A special Tokyo police unit to combat the spread of child pornography on the Internet will begin work Thursday.
The unit will also operate a 24-hour hotline, hoping that citizens' reports will help expose child pornography violations. The hotline will be the first in the country dedicated to combating the banned material.
In 2008, the Metropolitan Police Department arrested 60 people on child pornography violations — about double the number of four years before — and in a joint operation with the Fukuoka Prefectural Police in January and February this year arrested a group operating a pay site for obscene images out of Hong Kong and a pornographic movie site from a server in the United States in order to avoid exposure in Japan.
Read the article in full here.
And a second more recent one:
Gov't sets up working team on eradication of child pornography
In response to the rise in child pornography cases, the Cabinet Meeting on Anti-Crime Measures has decided to set up a working team toward the eradication of such crimes.
The government made the decision — in light of the international community's criticism of Japan's delayed handling of the issue — that in addition to making amendments to the Law for Punishing Acts Related to Child Prostitution and Child Pornography, related ministries and agencies must take other action toward eradication.
By mid-December, National Public Safety Commission Chairman Hiroshi Nakai is expected to propose the establishment of the working group in a Cabinet Meeting on Anti-Crime Measures. The first meeting of the group, to be composed of vice ministers and ministerial aids from related ministries and agencies, will be held in January. It will also consider fielding input from experts on Internet distribution and care for child victims.
Read the article in full here.
Neither article explains whether the people arrested last year were involved in possession of full-blown child pornography or "junior idol" materials. Despite Amazon's crackdown in 2007, books and videos depicting scantily clad teen and pre-teen children in sexually provocative poses are still available in bookstores throughout the country, though most popular in Akihabara. Some say the industry gets by because they simply "toe the line" between artful photography and pornography, but an arrest of Shinkosha producer Jisei Arigane in October of the same year for pushing the limits too far while making a DVD in Bali would make some wonder if that line is in the wrong place.