I just finished re-reading Tim Weiner's magnum opus, Legacy of Ashes: The History of the CIA ,which is perhaps the best book ever written on the Central Intelligence Agency, and its general history of dismal failures. On the eve of the LDP's retaking of power, December 16th 2012, I thought it might be interesting to take a look back at the LDP and how they came into being in the first place. It's like a story out of a John Le Carre novel, but as is often the case, truth is stranger than fiction–and more interesting.
Operations in Japan turned out to be one of the Agency's rare success stories. Not only did the CIA put their party of choice in power, according the book 原発 正力 CIA-機密文書で読む昭和裏面史 (What Secret Documents Tell Us About The Hidden Showa-Era History of Ties Between the Nuclear Industry, Matustaro Shoriki–the former president of the Yomiuri Shimbun and founder of Nippon Television) published by Shinchosha, but using the Japanese media, they were able to convince Japan to invest in nuclear energy. Of course, US firms reaped the profits. But that's another very long story.
Legacy of Ashes is a phenomenal book, especially in how it documents the CIA's many, many failures–but operations in Japan were something else.
Chapter 12: "We Ran It In A Different Way" is a must for anyone interested in the shadow history of Japan. It details how in post-war Japan, the CIA, using large amounts of cash, reinstated former war criminal Kodama Yoshio and hand-picked one of Japan's Prime Ministers–in order to supress communist/socialist movements. Kodama had extensive yakuza ties and huge amounts of capital made in the black markets in China. ($175 million estimated). The Tokyo CIA station reported on September 10th, 1953, "(Kodama) is a professional liar, gangster, charlatan, and outright thief….and has no interest in anything but the profits." It still didn't keep the CIA from doing business with him up to that time and behind the scenes later. The chapter also notes how the CIA was able to ensure that Nobusuke Kishi became Japan's prime minister and the chief of its ruling party, in order to ensure that Japan didn't go red. The president himself seemed to have authorized huge cash payments to Kishi and his other lackeys within the LDP.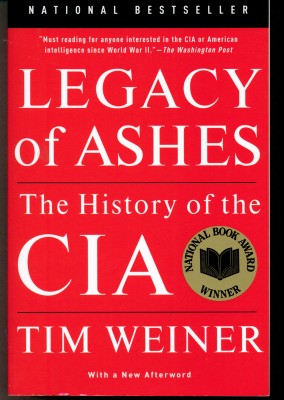 Kishi's links to the Yamaguchi-gumi and other organized crime groups are well-known. His former private secretary was instrumental in organizing the deal between former Yamaguchi-gumi Goto-gumi boss, Goto Tadamasa, and the FBI; it was a deal in which Goto shared intelligence on organized crime groups within Japan and information on North Korea in exchange for a visa to the the United States. He received a liver transplant at UCLA, a transaction which the FBI did not set up or was involved in. Some of this is discussed in Tokyo Vice.
According to the excellent book, The Japanese Mafia by Peter Hill, and other sources,  Kishi also once put up the bail money for a Yamaguchi-gumi boss accused of a felony.  Goto Tadamasa, the ex-yakuza boss (currently a Buddhist priest doing charitable work) in his memoirs Habkarinagra (Pardon me but…) also discusses his close ties to ex-Prime Minister Kishi. Robert Whiting in the seminal Tokyo Underworld also covers US political connections to organized crime  in Japan in great depth and quite entertainingly. Whiting-san worked for the National Security Agency at one point in his life and what he says has great credibility as far as I'm concerned. (I'm not outing Robert by writing that he once worked for the NSA; it was mentioned in a Japan Times article several years ago and proved to be correct.) David Kaplan's groundbreaking Yakuza:Japan's Criminal Underworld was probably the first book to really examine the shadowy ties between the yakuza, the LDP and the US after the occupation. What makes Tim Weiner's small chapter so impressive are the extensive notes, documents obtained from the CIA, and that he apparently conducted interviews on the CIA side as well. Impressive work.
Kodama, the right-wing industrialist mentioned above,  is notorious for his gangster connections but perhaps what best illustrates the point is that in the early sixties, Kodoma, Taoka Kazuo (田岡 一雄氏), the third generation leader of the Yamaguchi-gumi, and Machii Hisayuki  (町井 久之) head of the once powerful Japanese-Korean mafia, Toseikai(東声会) all served as board members of the Japan Professional Wrestling Association at the same time. They were all good buddies. As noted in Legacy Of Ashes, and in other sources, the Liberal Democratic Party was founded with a mixture of criminal proceeds, yakuza money, and US funds. The days when the US were able to exert control over Japanese politics are long gone but the yakuza have managed to maintain their own ties and connections to politicians across the board. For the Japanese government, they are still a useful entity, at times, and before the APEC summit, calls were sent out to all the major yakuza leaders urging them not to get into any gang wars and to keep an eye on anti-American lefties. After APEC ends, the aftermath of someone lobbing a hand-grenade into the headquarters of the Yamaguchi-gumi Yamaken-gumi headquarters will probably result in a bloody gang war. But for the time being, the yakuza are keeping the peace.
Full Disclosure Memo: In the worst of the Japanese press and blogosphere, I've been accused of being an agent of the CIA several times. Or the Mossad. Take your pick. This is untrue. I'm not a Mormon, have been very promiscious, and I am not totally inept, all things which disqualify me off the bat. However, in 2006-2007,  as part of a US State Department sponsored study on human trafficking in Japan,  I worked with a company which has many retired CIA/NSA employees and has been accused of being a front company for the CIA. I don't know if they are or aren't a front company and I don't really care. The study and the Human Trafficking report that came out of it had a positive impact on Japan's attitude towards dealing with human trafficking isssues and that's really all that matters.
If you're interested in the outsourcing of intelligence, pick up a copy of Spies For Hire: The Secret World Of Intelligence Outsourcing *by Tim Shorrock. The CIA contractor card on the cover has a partial picture of a Jewish looking fellow but I don't think that's me. Not unless someone issued me a nifty little card and didn't tell me about it. It's an incredibly well-written book which is now back in print. (Thanks to Mr. Shorrock for letting us know.)
* I was contacted by a yakuza fan magazine journalist roughly two months ago who asserted that it was me on the cover of Spies For Hire and tried to shake me down for cash, obliquely.  So by writing this post, I'm also saying "f*ck you very much."  Personally, what's the most insulting thing about being accused of being a former CIA agent, and no offense to anyone working for the agency intended, but they have such a dismal success rate that it's kind of like being accused of working for post-Bush FEMA. It wounds my pride. Most people who are in "the intelligence community" would argue that actually the Drug Enforcement Agency (DEA) has the best actionable intelligence of any agency .
Anyway, if you're a serious Japanologist, Legacy of Ashes is worth having on yourself for that chapter alone. (This is a revision of an article originally posted on November 14th, 2010).