When I was just starting as a reporter in 1992, a veteran reporter at the Yomiuri Shimbun gave me some valuable advice on being a good journalist, specifically being a good investigative journalist. I've never forgotten it but in the 30 years since then, times have changed. This is the first revision I've ever done of the rules. Think of this as the 2022 edition, a three decade late update.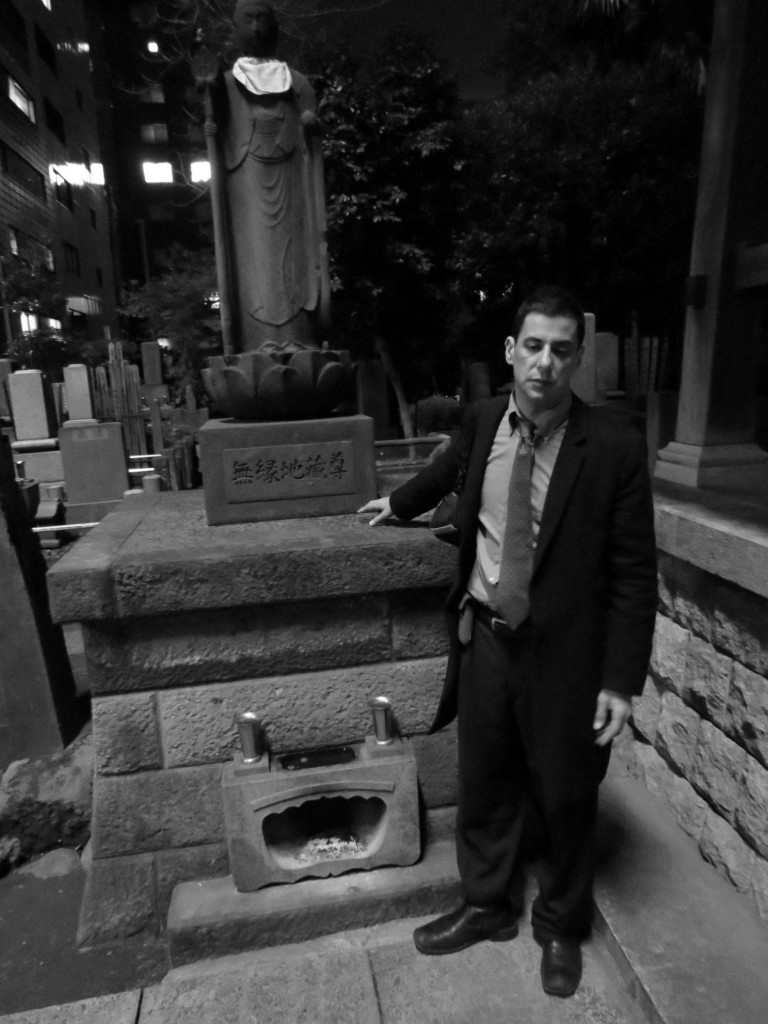 One thing that hasn't changed in Japan are the laws related to civil servants.
The laws here in Japan basically state that if a public official (police officer, bureaucrat etc) shares confidential information with a third party, they are committing a crime. They can be fired or prosecuted. This happens. If it's a state secret they may be sentenced to five years or more in jail.  This is why newspaper articles in Japan abound with anonymous sources dressed up with phrases like, "according to someone close to the investigation" or "government sources".  Japan's press freedom ranking in 2010 was 11th in the world, now 66th out of 180 countries. Protecting sources gets harder all the time.
So keeping that in mind, here's the list again with three new rules and here's a little background. 
I interned at the Yomiuri Newspaper briefly in 1992 before starting as a regular staff reporter in 1993. When I was visiting legendary crime reporter, Inoue Ansei at the police press club, took me up to the coffee shop, ordered us some green tea, and asked what I wanted to do at the Yomiuri.
"Well," I said, "I'm interested in investigative journalism and the side of Japan I don't know much about. The seamy side. The underworld." I told him that my father was a country coroner and that crime and the police beat had always interested me.
He recommended I shoot for Shakaibu (社会部), the national news section, which was responsible for covering crime, social problems, and national news.
Inoue put it this way: "It's the soul of the newspaper. Everything else is just flesh on the bones. Real journalism, journalism that can change the world, that's what we do."
I asked him for some advice as a reporter.
"Newspaper reporting isn't rocket science," he said. "The pattern is set. You remember the patterns and build from there. It's like martial arts. You have kata [the form] that you memorize and repeat, and that's how you learn the basic moves. It's the same here. There are about three or four basic ways to write up a violent crime, so you have to be able to remember the style, fill in the blanks, and get the facts straight. The rest will come.
"There are eight rules of being a good reporter, Jake.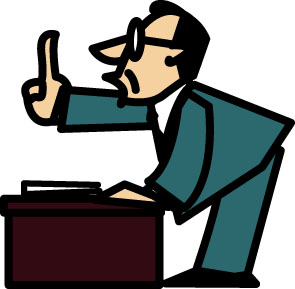 One. Don't ever burn your sources. If you can't protect your sources, no one will trust you. All scoops are based on the understanding that you will protect the person who gave you the information. That's the alpha and omega of reporting. Your source is your friend, your lover, your wife, and your soul. Betray your source and you betray yourself. If you don't protect your source, you're not a journalist. You're not even a man.
Two. Finish a story as soon as possible. The life of news is short. Miss the chance and the story is dead or the scoop is gone.
Three. Never believe anyone. People lie, police lie, even your fellow reporters lie. Assume that you are being lied to and proceed with caution.
Four. Take any information you can get. People are good and bad. Information is not. Information is what it is, and it doesn't matter who gives it to you or where you steal it. The quality, the truth of the information, is what's important.
Five. Remember and persist. Stories that people forget come back to haunt them. What may seem like an insignificant case can later turn into a major story. Keep paying attention to an unfolding investigation and see where it goes. Don't let the constant flow of breaking news make you forget about the unfinished news.
Six. Triangulate your stories, especially if they aren't an official announcement from the authorities. If you can verify information from three different sources, odds are good that the information is good.
Seven. Write everything in a reverse pyramid. Editors cut from the bottom up. The important stuff goes on top, the trivial details go to the bottom. If you want your story to make it to the final edition, make it easy to cut.
Eight. Never put your personal opinions into a story; let someone else do it. That's why experts and commentators exist. Objectivity is a subjective thing.
And that was it. I haven't grown much wiser over the years but as the media landscape and technology have changed, I think it's time to add three more rules.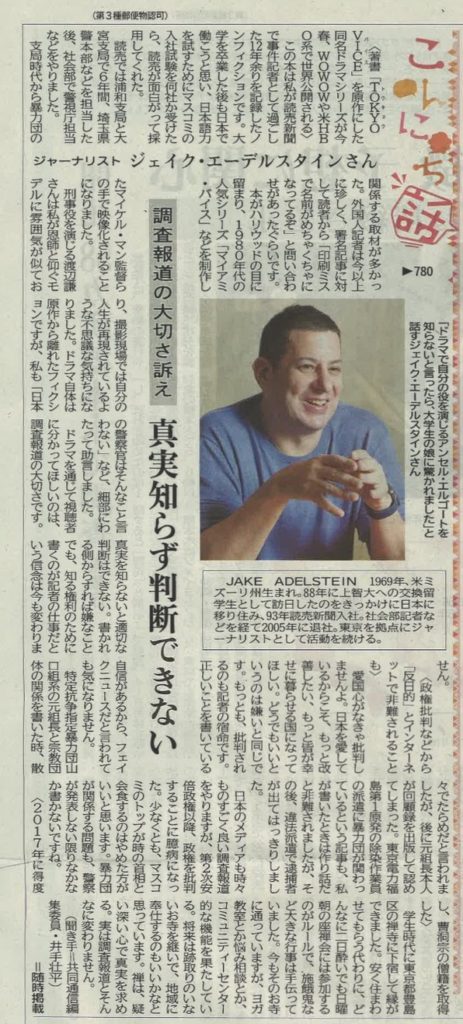 And here they are:
Nine: Share your data. The internet is a vast and endless storage hub. If you've written something the world should know–put up supporting data and documents on the web, maybe in a dropbox file that anyone can access. Use hyperlinks. Knowledge empowers everyone. Be sure not to reveal sources but share the intel you have;  some of your readers may even return the favor. 
Ten: Seek information. Learn every means possible of ferreting information from the web and from public sources. Social media can be a cesspool but it can also be a wonderful way to find information, collaborators and whistleblowers. Ask questions. Post your query and post a way to contact you, and welcome what comes.
Eleven: Protect Your Sources–And Protect Yourself.  In the modern world, when people don't like the message, they attack the messenger. This wasn't the case back in 1992 when Yomiuri reporters didn't get bylines. Individual reporters were rarely attacked because no one knew who wrote the stories. Now they do. You will make enemies because of this.  To paraphrase a detective I admired, "An investigative journalist without enemies, isn't investigating hard enough". 
You'll find that enemies (people who wish you harm) include people who don't like what you've written, or what you are going to write, and sadly, other journalists who are professionally jealous or hold a grudge. Protect your reputation. It's not just a matter of your big fat ego: if people don't feel you're credible, the good work you do won't be read or won't be taken seriously.
When you know someone is gunning for you, be proactive. The person on the defensive always looks guilty. Anticipate attacks, undercut them, and prepare your rebuttal.
A few footnotes and some final advice. 
There are many interesting ways to share data and also learn to collect information more efficiently. Please have a look at the Investigative Reporters and Editors (IRE) website. "IRE is a grassroots nonprofit organization dedicated to improving the quality of journalism"–they say and they're worth joining. The AAJA (Asian American Journalists Association) also offers valuable training and advice.  Another great source for learning how to get your message out and get read by many people is The Journalists' Resource, which has a self-explanatory name. 
And some final advice. There are many types of journalism in the world: sports journalism, entertainment journalism, gaming journalism and they're all valid forms of the art and wonderful vocations. Investigative journalism, by its very nature, involves writing things that the powers that be don't want written. This will make people angry. You can't avoid it. You should always try and weigh the public's right to know something versus the damage that it will do to the life of an individual. If you're not a full-time staffer, who's assigned to cover this or that story, then you have the ability to decide what is and what is not worth writing. So choose wisely but if it's important, write it.
Hidetoshi Kiyotake, my former supervisor at the Yomiuri, gave me some good advice which I will share with you. 
If you're going to be an investigative journalist here, you have to make up your mind and be ready [for what comes]. You must endure unreasonable criticism, and continue to fight. 
In Japan, reporters who reveal their sources are scorned and cannot continue to do proper and decent reporting. That's why you must keep your important sources anonymous. This often leads to investigative journalists having to go it alone, feeling isolated. You just have to believe in yourself and your friends and hang in there.
****
(調査報道記者として不公平に叩かれる宿命について)腹を据えて、理由のない批判に耐え、戦わなければならない。日本では情報源を明かすような記者は軽蔑され、まともな取材を続けられない。だから、重要な情報源は匿名にならざるを得ないのだ。そのために調査報道にあたる記者はしばしば孤立する傾向にある。自分や友人を信じて、頑張るしかないよ。