by John Pakarnian (writing for Japan Subculture Research Center)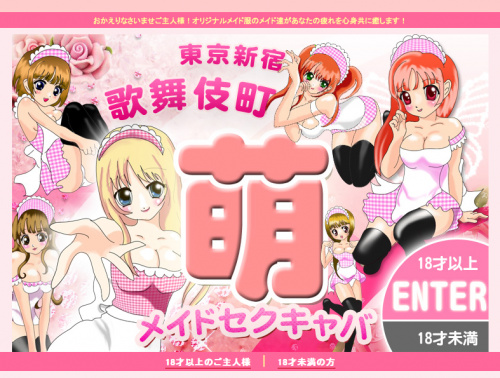 Taku Hachiro is probably the most unlikely sex symbol in the world. A talento known for his personification of the ultimate otaku stereotype, this Shizuoka native's long stringy hair, portly figure and gopher-like posture might make him better suited for the back corner of a video arcade than ads for the sex industry. But for over a year he has been promoting deai [hook-up] sites in manga magazines. In today's poor economy, peddlers of pleasure will do anything to attract new customers, including taking on an otaku image.
Otaku have been booming in the popular consciousness since 2005, when Fuji TV aired its prime time drama Densha Otoko, a beauty and the beast romance starring an otaku. Women's magazines raved about how the show championed otaku as new potential partners for middle-aged career women, but otaku remained incredulous. That same year, Toru Honda wrote Dempa Otoko, a manifesto calling for otaku to abandon "love" for human females and embrace "moe" for two-dimensional characters. His book sold 33,000 copies in three months, and fans planted signs in Akihabara reading, "Real Otaku Don't Desire Real Women."
But Honda is the voice of an extreme minority.
Continue reading The Otaku Sex Industry: sometimes, the real thing is better?