On January 1st, at 2:28 pm (Japan time), the first major earthquake of the year greeted the Japanese people.  It aroused a minor panic since 2012 is the Year of The Dragon, a time when Godzilla, the destroyer and sometimes protector of Japan, often awakes from his slumbers to wreak havoc on the nation.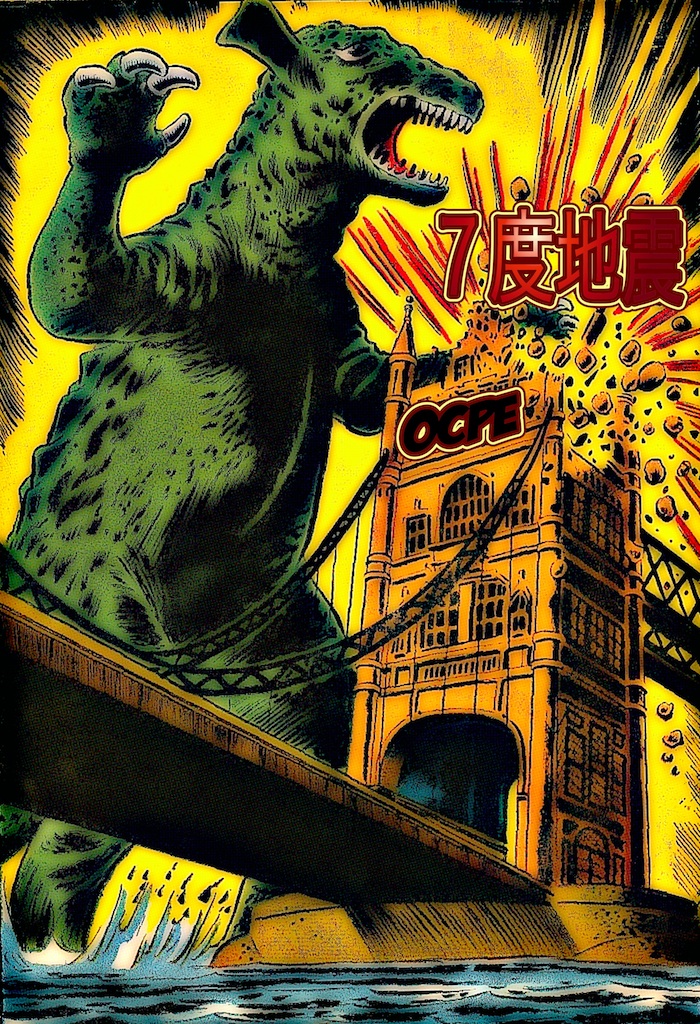 A solid earthquake with a magnitude of 7.0 shook up a wide area in eastern and northeastern Japan on  Sunday, the Japan Meteorological Agency said. There was no Godzilla Warning issued and no Nuclear Safety Inspection Agency staff hurt themselves fleeing from the nuclear reactors where they were stationed.
The Government of Japan has assured the populace that Godzilla did not waken from his slumber to herald in the Year Of The Dragon. Prime Minister Noda assured the public that Godzilla was not in fact a dragon, while admitting that because Godzilla is a fire-breathing, gigantic, destructive reptile–"he does bare similarities to a dragon but Godzilla cannot fly. Thus he's not a dragon. We have everything under control this time." The Godzilla & Mothra Management Agency (GMMA) also said that they had checked the ear plugs inserted in Godzilla's head and were certain that the ruckus had not caused any serious changes in his REM measurements. "He's sound asleep," sources said.
The agency noted that quake measured an intensity of 4 on the Japanese scale of 7 in many locations in downtown Tokyo, Miyagi, Fukushima, Ibaraki, Tochigi, Gunma, Chiba, Saitama and Kanagawa prefectures–but only 1.2 in the underwater dungeon in which Godzilla has been imprisoned since the previous Year Of the Dragon.