Sunday Lime and Paint at Soul Food House
Are you looking for something to do that might help you meet people, create art, and perhaps get to know your date a little better? Then come Lime this Sunday.
"Lime"- A Caribbean word meaning "Hang out" or "a relaxed gathering".
Add painting and you have "Lime and Paint.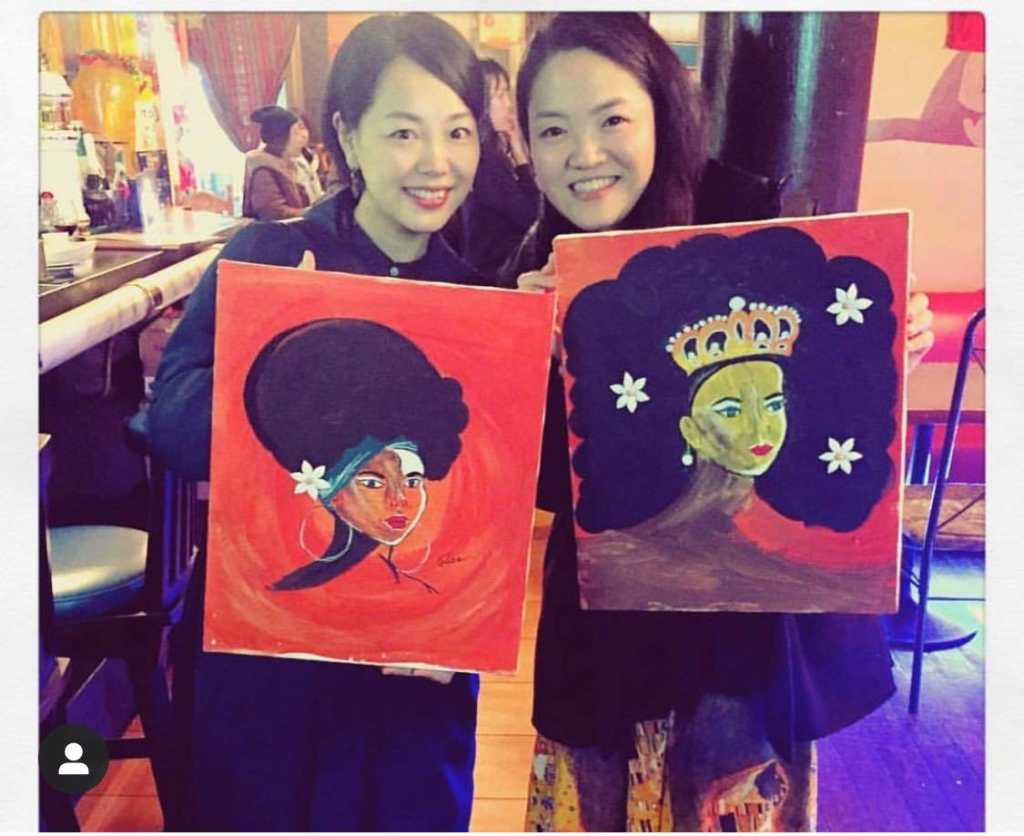 Come join (Lee-Ann), hang out in a artsy colorful environment, learn a little about some amazing artists, and create your own art piece while enjoying drink of your choice
THEME: Teamwork
You'll create your individual painting with a partner. Perfect for date/ friend/ family night.
If you wish to fly solo also doable.
Come make a new friend or bring one. A drink of choice as usual is included and after you may purchase others throughout the evening, mingle with people, paint, laugh and enjoy the artistic lime. Appetizers should be ordered at the start so they will be ready for the break. Thank you.
For those who don't know Lee-Ann's background, she's been an artist at large for over a decade, specialized in glass art for nine years now, and has taught art for over 14 years in Japan. She's warm and witty and a wonderful guide for would be artists and those who need to brush up.

Doors Open: 16:00 – Come in, Relax and meet new friends

16:30 START- We will have a brief introduction on glass art and then get right into our creation.

There will be a break in which you can get more drinks.

Finish our masterpiece.
19:00/ 19:30 clean up and END but please feel free to stay and Lime a.k.a socialize
No experience necessary!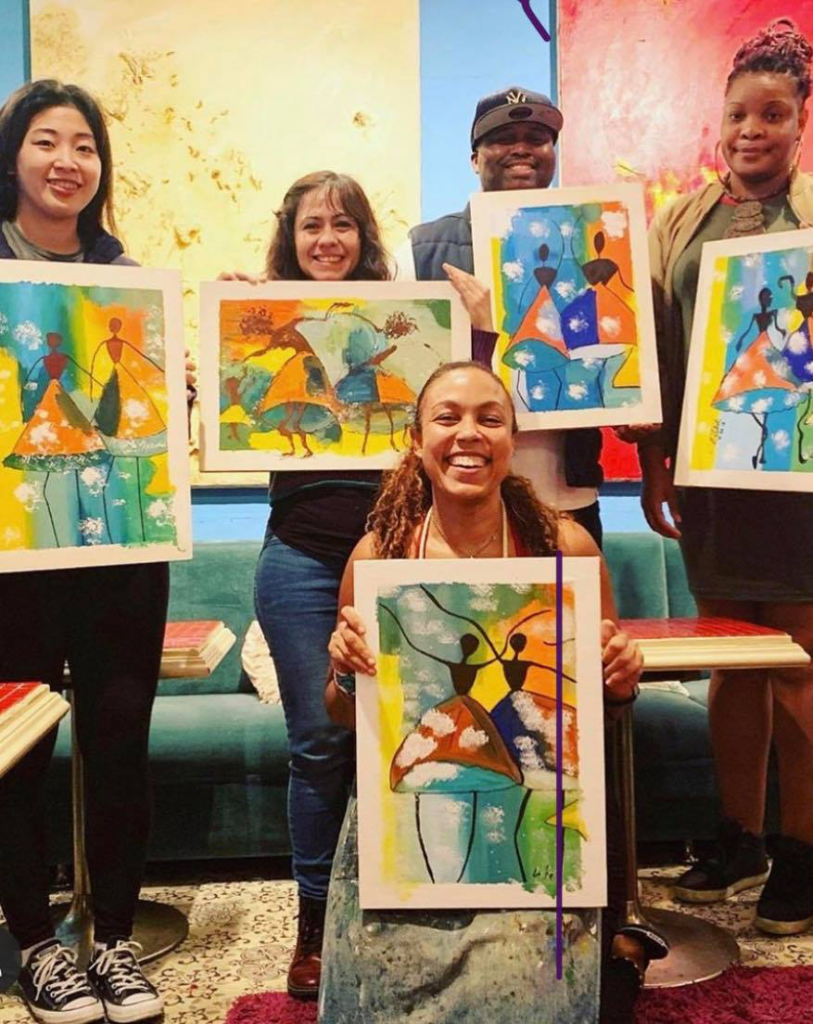 Come Join The Fun! All the details for booking are below.
リーアンさんと一緒に黒人歴史月間の絵画を描いてみませんか?そして1日を楽しく過ごしてみませんか? 経験不要。
皆様の参加お待ちしております。
16:00から参加可能です
16:30時からセッション開始
BOOKING:
There are only 20 spaces so be sure to reserve your spot
SEND HER A MESSAGE with YOUR NAME, PAYMENT OPTION and CANVAS CHOICE
SEND YOUR PAYMENT (A/B/C) to Japan Post Bank or Shinsei
BY 2/18
If you have any questions please mail me at Lime And Paint
.
Once confirmed I will prepare the materials for you. We can't confirm a spot until payment is made.
Japan Post Bank
Branch number 17730
Account number 9942301
ハスラム リーアン
SHINSEI BANK
Branch 柏 (Kashiwa)
Account number 0321491
Account Type 普通
Lee-Ann Haslam
【料金】大人 3 options. All include one drink ticket.
A. ¥5000 per Adult- includes a paint board/ canvas (your choice), paint, brushes etc. Just come as is everything will be provided.
B. ¥4000 per Adult- for those fellow artists who have their own brushes, paints and paint board/ canvas.
*kid friendly but please let me know so I can prepare.

Discount available for parent and child and couples, please ask.
PLEASE NOTE
Everyone is unique and each painting will reflect that. Let's embrace it. Have fun, talk, laugh, Drink, create.
【内容】 Includes
・絵画レッスン ・ワイン(白、赤 etc…) The painting lesson with a glass of Red or White wine (or other alcohol of your choice from a list provided)
OR
・(コーヒー、お茶、ジュース etc… )For those drinking Non-alcoholic Beverages coffee, tea, juice etc…
・絵のお持ち帰り . Take home your own art piece
Any questions please feel free to message me.
*Strict no refund policy. You may attend the next event.
Any questions? Feel free to ask