Tokyo Vice: An American Reporter On The Police Beat In Japan…a movie starring Daniel Radcliffe!?
text courtesy of William Clark 
May 1st, 2013
Mike Fleming broke the news on Deadline this afternoon that Daniel Radcliffe will play Jake Adelstein in the film adaptation of TOKYO VICE:  An American Reporter on the Police Beat in Japan.
The text of the release is as follows: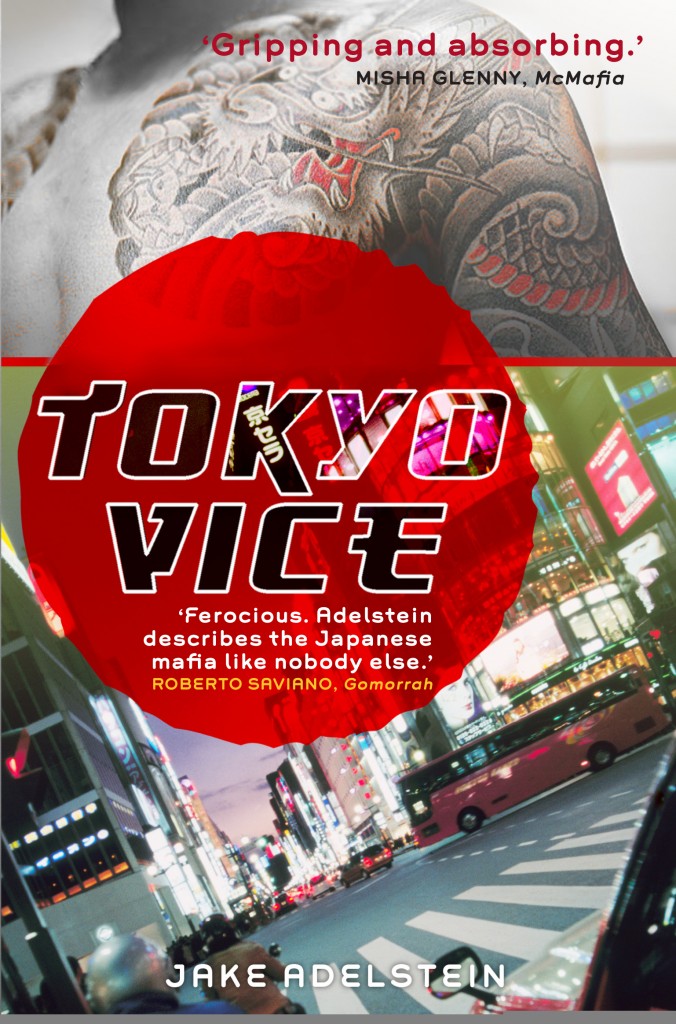 Daniel Radcliffe is set to star in TOKYO VICE. Veteran music video and commercial director Anthony Mandler will direct, based on a script by acclaimed playwright JT Rogers. Le Grisbi Productions' John Lesher and Adam Kassan are producing. The film is eyeing a start date of first quarter 2014.
Radcliffe will play American reporter Jake Adelstein who, while working at the Yomiuri Shinbun newspaper in Tokyo, covered a beat that included murder, vice, and the yakuza. The film will be based on Adelstein's memoir of the same name and focus on his encounters with yakuza boss Tadamasa Goto, also known as the "John Gotti of Japan". Adelstein investigated the notorious gangster at great personal cost and sacrifice, braving death threats, before finally exposing Goto.
Adelstein, who will be working with Rogers on the script, is still an investigative reporter. He currently writes for The Daily Beast, The Japan Times, and The Atlantic Wire. His second book, THE LAST YAKUZA(editor Tim O'Connell), will be published in 2014.
Radcliffe has had a busy schedule since starring in last year's thriller THE WOMAN IN BLACK. He starred as Allen Ginsberg in this year's Sundance hit KILL YOUR DARLINGS, which was acquired by Sony Pictures Classics. He also recently wrapped the horror film HORNS and the romantic comedy THE F WORD and he has just signed on to star in FRANKENSTEIN for 20th Century Fox and Davis Entertainment. This June, Radcliffe will return to the West End stage, starring in Martin McDonagh's acclaimed comedy THE CRIPPLE OF INISHMAAN.
Mandler has helmed videos for such artists as Rihanna, Jay-Z, The Killers, and Muse.
Rogers' plays include BLOOD AND GIFTS (National Theatre, London; Lincoln Center Theater, New York City) and THE OVERWHELMING (National Theatre, London; Roundabout Theatre, New York City). He was nominated for the 2009 Olivier Award as one of the writers of GREAT GAME: AFGHANISTAN. He is also a winner of the prestigious Pinter Prize.
Lesher produced last year's END OF WATCH, starring Jake Gyllenhaal. He also produced BLOOD TIES, Guillaume Canet's English language debut, starring Clive Owen, Marion Cotillard, Billy Crudup, Mila Kunis, and James Caan, which will premiere at Cannes. Lesher is currently in production on Alejandro Gonzalez Inarritu's BIRDMAN, starring Michael Keaton, Ed Norton, Emma Stone, Zach Galifianakis, and Naomi Watts. He is in pre-production on BLACK MASS, to be directed by Barry Levinson and star Johnny Depp as Whitey Bulger, as well as David Ayer's war film FURY, which will shoot in the fall and star Brad Pitt.
Radcliffe is represented by UTA, UK agent Sue Latimer at ARG, and attorney Fred Toczek. Mandler is represented by UTA, Management 360, and attorney Michael Schenkman. Rogers is represented by WME and attorneys Marc Glick and Stephen Breimer. Jake Adelstein is repped by UTA and William Clark Associates.
You can learn more about Jake Adelstein in Peter Hessler's excellent profile, "All Due Respect: An American Reporter Takes on the Yakuza" in the January 9, 2012 issue of The New Yorker. 
Jake's next book, THE LAST YAKUZA:  A Life in the Japanese Underground, a singular, in-depth, occasionally humorous, often dark, but inspiring tale about the life of former gang boss T. Mochizuki, aka "The Tsunami," his unlikely friendship with the author, and the history of Japan's ubiquitous mafia is being edited by the incomparable Tim O'Connell at Pantheon as this is being written, and will be released in Fall 2014.  Other English language publishers are James Gurbutt at Constable & Robinson in the UK, and Henry Rosenbloom at Scribe in Australia/New Zealand.