In Japan customized services are booming and many companies are now offering online tools that allow you to design your own one-of-a-kind personalized product. Customers can add stickers, words, and even upload their own picture–taking corporate enhanced narcissism to the very next level. Today the Japan Subculture Research Center will introduce you to five noteworthy customized services and demonstrate how they work by pasting Jake Adelstein's face on everything. (Editors note: Angela, why my face? I thought it was supposed to be your face, since you're cuter, in a smurf-like way.) 
Uniqlo customized t-shirt
As Japan's biggest clothing retailer and with stores dotted across the globe, millions of people likely have at least one of article clothing from this brand in their closets. However, Uniqlo currently operates a create-your-own t-shirt service that guarantees that you won't make the fashion nightmare of wearing the same exact thing as the girl who sits behind you in math class. By going through the website listed below, you can choose the cut and color of the shirt, how big you want the design, and what you want to put on it ensuring an endless number of combinations. Below we chose a simple white, short-sleeved t-shirt and decided to put the design on the very front.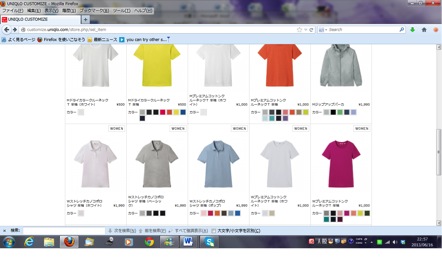 Simple enough, but we took this boring t-shirt and made it extraordinary by placing Jake's mug on the front. A thought bubble added an extra touch to the design.
Et voilà! Our very own customized Jake Adelstein t-shirt. Paired with a pair of black jeans and a copy of Tokyo Vice, you can make yourself look as thoughtful and intelligent as Jake Adelstein himself.
Of course, customization is not only limited to what you wear. Panasonic allows you to customize even your laptop and computers. Their customizable digital camera comes in three different boring colors of black, red, and white, but a little extra cash can set you apart from all the other photographers out there. Below we decided to customize a black LUMIX DMC-XS1.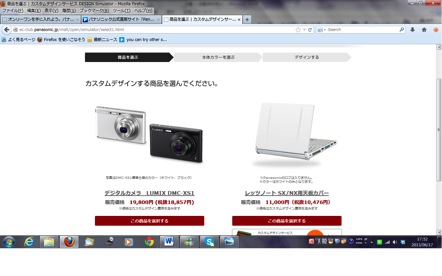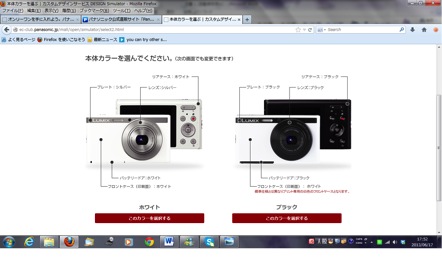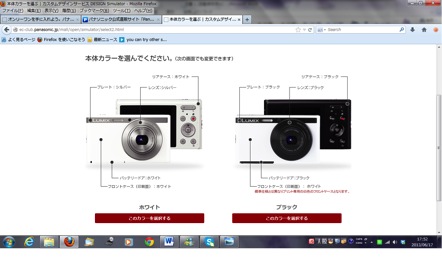 Unfortunately, due to the large file size of a picture, we had to settle with the next best thing: Jake's name in flattering pink! We then added a golden star since the upcoming Tokyo Vice movie has not yet earned him a golden star on the Hollywood Walk of Fame (Editor's note:the movie has not been made yet and I'm not the star. I'm not even making a cameo appearance). For the time being he can at least have his name and a golden star printed on something else.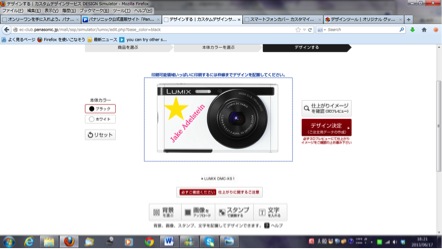 Or if you don't have the guts to do the equivalent of an electronic tattoo, you can settle for a customizable iPhone case. The Japanese are known to add straps, glitter, sticker pictures and jewels to their cell phones in order to make them more unique. With the spread of smart phones came decorative plastic casing to protect the phone from cracking. On this website we scrolled past the premade designs offered by the website and click on what we really wanted: the do-it-yourself section.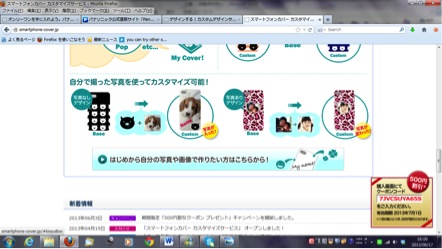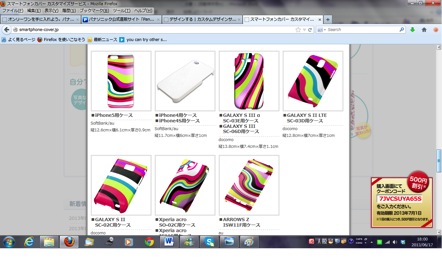 We decided to create a case for the iPhone 5, since it seems that everyone has that exact model of phone these days.
We then added a picture of Jake and some text and now the iPhone looks as if it had been upgraded.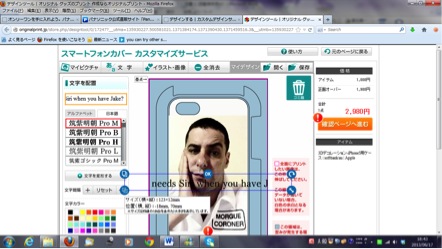 Or you can customize your own junk food. The company that produces Jagalico, a popular potato stick snack that comes in multiple flavors such as cheese, salad, and butter soy sauce, allows you to customize your own Jagalico container. Here we created our special edition, Jake-flavored potato snack using a picture of Jake plus a couple of the stickers that the website had to offer.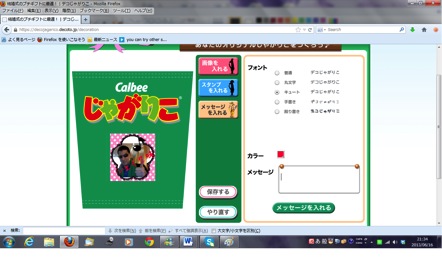 Judging by the cool sunglasses and the thumbs up, Jake Adelstein definitely approves of this.
1. Cookies! For those with a sweet tooth who are looking to customize a snack, you can opt to create your one-of-a-kind Bisco cookie through the Glico company website. Bisco is a light crunchy biscuit filled with cream. For years the cookie has been sold in a bright red packaging with the picture of a little boy on the front. However, you can now enjoy this cookie with your own face on the front. Like the create-your-own Jagalico above, you can choose from many different stickers to compliment the picture you upload.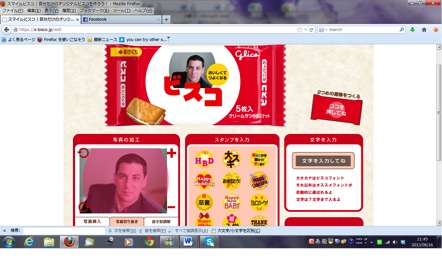 Inexpensive wedding gift idea: instead of giving kitchen utensils, set yourself apart from the other guests by gifting a bride and groom with Bisco cookies celebrating their marriage, as shown by the one below. Birthday-themed stickers are also available—saving time and hair-pulling for those whose friend has an upcoming birthday.
We also took a more professional direction and made a Japan Subculture Research Center-themed cookie.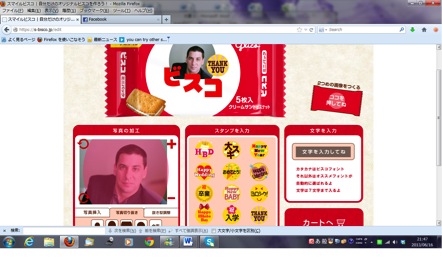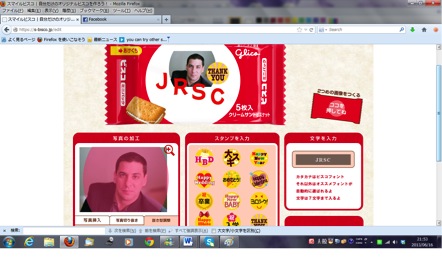 Editor's  note: Angela-chama, it's "JSRC" not "JRSC".  😛
As shown above, the possibilities of taking an ordinary thing and making it completely extraordinary are endless. Japan's customized goods boom is a lifesaver from those who want to see their face on everything and for those who want to give someone a new and unique gift.
Editor's note: As a thank you for our underpaid, wise-cracking, editor lampooning reporter at large, we had her design her own Bisco cookie. (The costs of making which we'll probably deduct from her paycheck leaving her in debt to JSRC.)
This Bisco masterpiece was created with photos of Japan Subculture Research Center reporter, Angela Erika Kubo, hard at work interviewing someone for a story.
For your convenience, here are links to the site mentioned in the article. You may need some Japanese skills to navigate the sights. Good luck and happy bisco!
3.     iPhone Cover