There's nothing like the sweet taste of Thai "Roti" on a street corner in Kagurazaka. Gootara, the Roti-Shack, with its palm leaves roof and simple benches outside structure, looks like an upscale street vendor shop in Changmai, transferred magically to an old neighbourhood of Japan.
Roti is originally an Indian flat bread made from wholewheat flour. Typically, it is consumed with savory food such as curry. Thailand, however, has adapted Roti into a popular dessert. Thus, Roti as a culinary term can mean different thing depending on where you are in the world.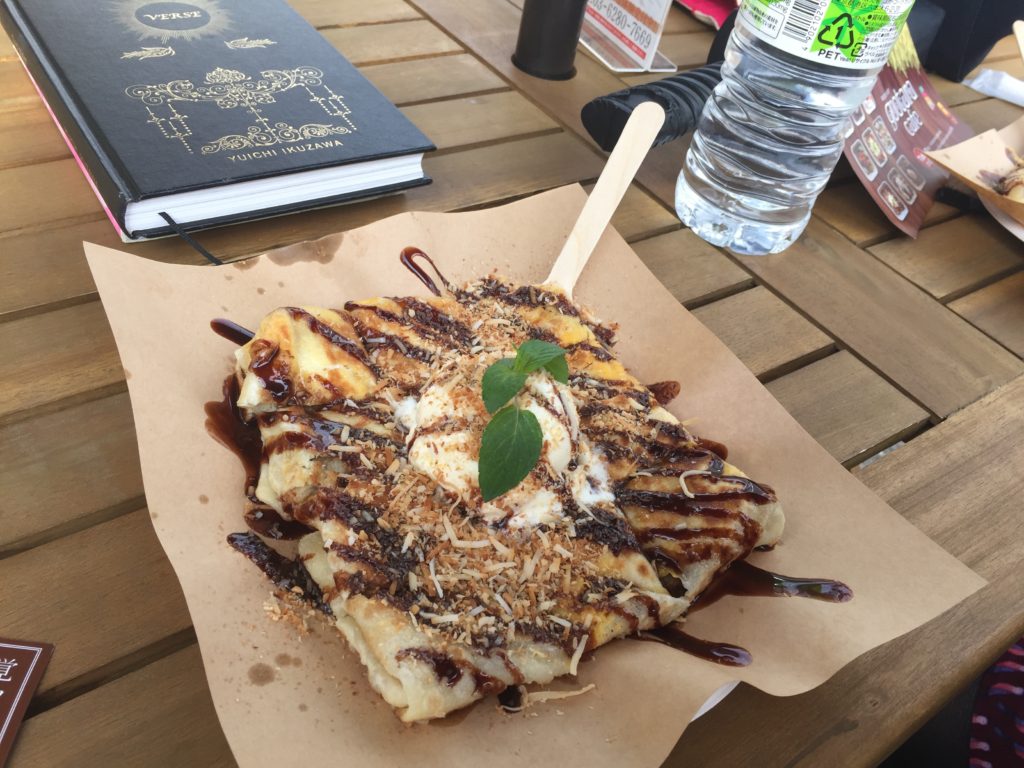 Roti have many types and can be customized according to customer's preferences. The texture of Roti can also be either crunchy or soft. It can be eaten plain with (very) sweet toppings such as condense milk, sugar, chocolate or even ovaltine/Milo malt powder. Not only eating the plain type with toppings, many types of fillings can be added. For instance, banana, eggs or chocolate. This dessert obviously has high calories due to the amount of oil and margarine used to fry the roti and all the sugary fillings and toppings. Making Roti is not easy. It takes some real expertise to stretch the dough and make it very thin. Hence, despite the popularity of Thai food in japan, this dessert is not seen anywhere. Fortunately, the first Roti place called Gootora cafe is now opened in Kagurazaka. The cafe is a small outdoor cafe looking like a Roti shack, giving the atmosphere of Thailand. The Japanese owner goes to Chaingmai, Thailand for a long period of time every year to learn the craft of making Roti. (She may have just made my dream comes true—I've been wanted to eat some for ages.) She has adapted the dessert a little to make it more suitable to what Japanese people might prefer. Even "Savory Roti" is available which is more like a crepe and a special Japanese-fusion Roti, which uses anko (Japanese blue bean paste) for almost a traditional tasting hot wagashi.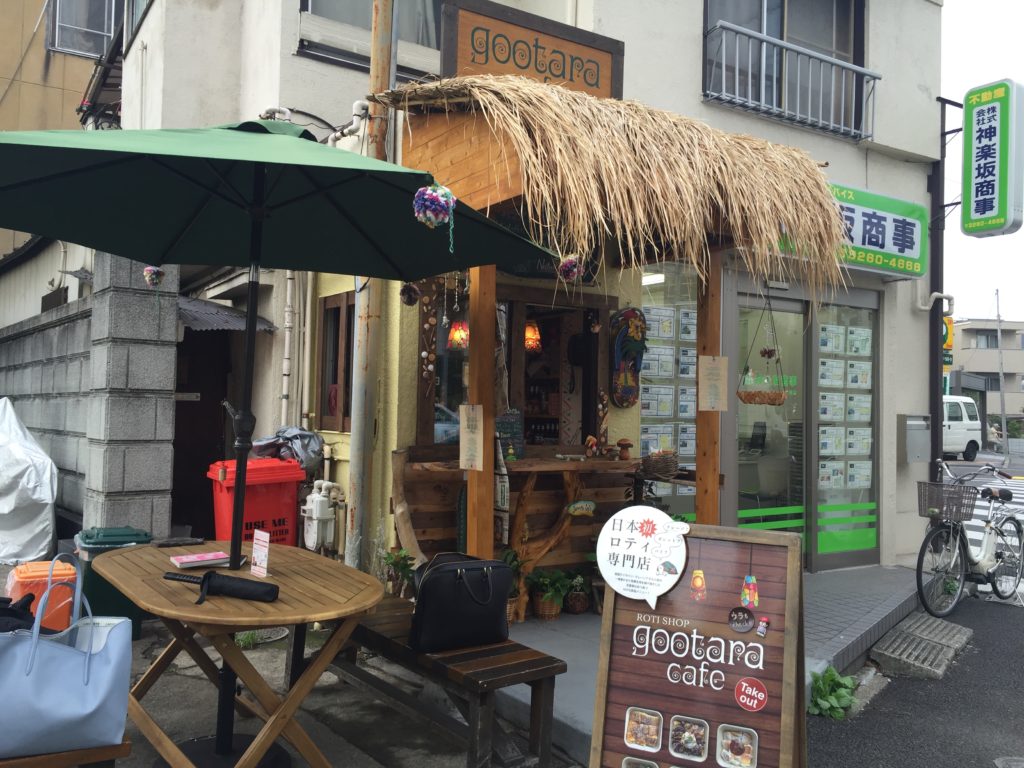 The differences are that margarine and vegetable oil are not used, but is replaced by coconut oil, cutting down a substantial amount of calories. The toppings are less sweet with only a light layer of condensed milk and chocolate with no sugar. In contrast, some menus have ice cream on top along with coconut flakes and even parsley as a decoration. The taste is very similar to Roti in Thailand except for the slightly lessened sweetness, the lack richness of margarin and new types of toppings.
Speaking to the young cheerful owner of the cafe. She said,  "I try to make a healthier Roti. It has at least 2/3 less calories than Roti in Thailand–by using pure Coconut Oil instead of margarine and less sugar.  I love Thailand and Thai food. I'm glad people are visiting and enjoying my version of Roti."
It's worth the pilgrimage.