I'm a female actor in Tokyo. I thought I was safe from the filth of Hollywood, safe here in "innocent" Japan. But the truth is that Japan's entertainment business is full of Harvey Weinstein-like individuals. Here is my first-hand experience.
In December 2016 I responded to a casting via a Foreign Actors facebook page. After some discussions with the director, Mr. X,  online and on the phone, we had a meeting in Ikebukero. The meeting was casual, but professional, discussing only matters pertaining to acting and film. After the meeting he requested I send him some photos of my body which were necessary for him to overlay a fake tattoo for the character. I sent only semi-nudes, and I didnt think this was particularly unusual (as a former photographer, I made these sort of requests of my models on occasion).
A few days later he wrote, "I want to date with you. If you agree, 70% final you are in my project." I was very shocked by this! But being polite and professional I explained that I do not mix business with pleasure, and "for now I prefer to keep a professional relationship." He responded that it, "is necessary". Necessary? He explained that Japanese actresses never question it, they want to have "good communication" with their director. At that point the conversation ended, and over the next year he would send me an occasional "hello, how are you" messages. I obliged, but the conversations never went anywhere. I ignored his messages for a few months, even the message in July 2017 asking to meet me. Last December, I decided to reply to his "good morning" message. His reply was, "I actually wanna meet…I like u". I responded politely, "I would like to work with you professionally, but I have a boyfriend."
Like this was going to stop him? No.
He replied, "its ok, but we can make relations." "Relations"? I asked. Who says that? He replied, "relations. Of course we will work together". 
The conversation ended there, until two weeks ago, when he wrote that he was starting work on a new project, and if I wanted to meet him. I thought about it, and felt that after all this time he still wants to work with me, then okay I'll meet him to discuss the project. We discussed dates/times to meet over a few days, and he then wrote that he has a location for us to meet. He then sends me the address and photo of a love hotel. I couldn't believe it! When I asked him, just to clarify,  "Is this a love hotel?"
His only response was, "Problem?"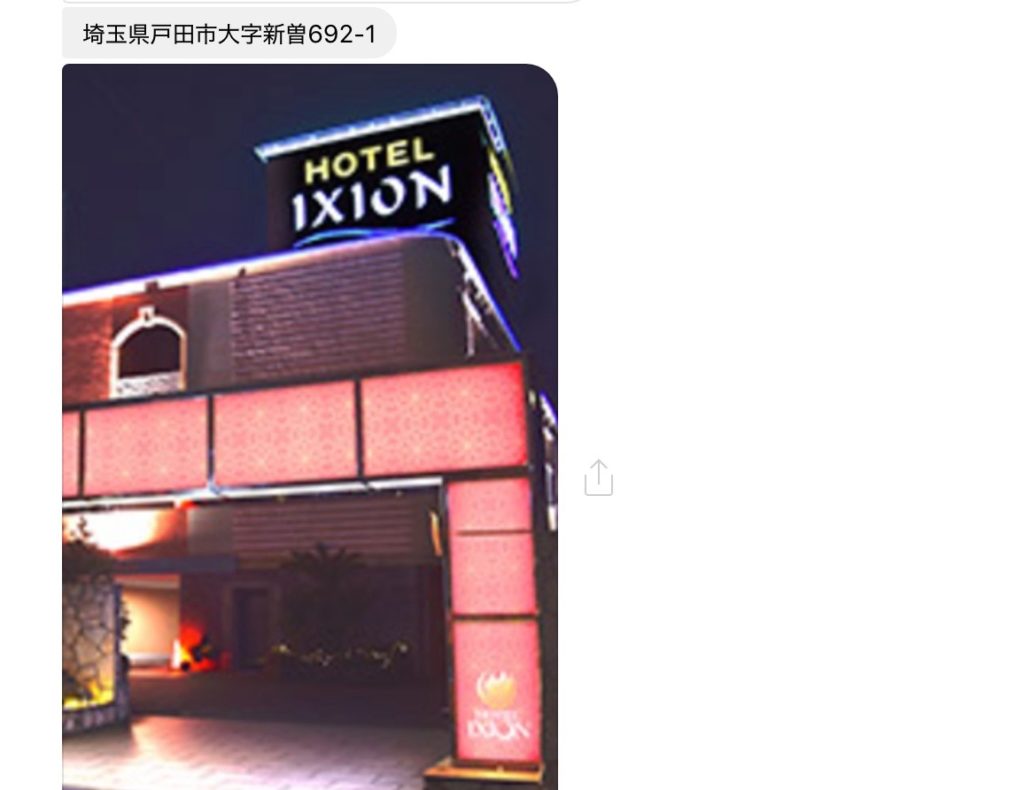 I laughed with disgust and told him there was no way I was going to any love hotel. He said, "Everybody is doing that, I thought you understood me."
The gall of the director is incredible.  But all I could think about was that he said in defence of himself, "Everybody is doing that". Really? Are there really actresses doing this regularly? This disgusted me even more. After sharing this conversation with the community of foreign actors, I was enlightened about the darker side of the Japanese film industry. I am both saddened and appalled. Many have reached out to me, sharing their sick, sad stories. This needs to be shared, awareness is needed here, too.  The #Metoo movement started in Hollywood in the US. I wish it would strike a spark in Japan's entertainment industry as well. 
–Ilana
Editor's note: There may be readers of this blog who will snigger that Ilana hadn't caught on to the seedier side of Japan's entertainment industry (芸能界) much earlier but she's not alone. Many newcomers to Japan only see the country as a safe, polite, and pleasant little island nation until they start working.