AUM leader in charge of "Science Technology" and conduit to organized crime, Hideo Murai, is stabbed to death by a Yamaguchi-gumi members in front of the group's headquarters, while reporters watch. The spokesman for the group says, "I heard that Murai was killed by the Jews."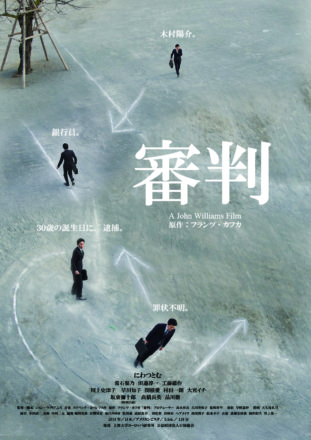 On another level, "The Trial" shows up the very Kafka-esqueness of Japan's judicial system – the long, grueling process of scrutiny between arrest and indictment, and how, once indictment kicks in, it's impossible to overturn it. "For me, it was less about Japan's judicial system than it was about dealing with the bureaucrats in Tokyo," said Williams. "And what I'm seeing in Japan right now – the secrecy law, changes in the constitution, the rise of the nationalistic, quasi religious groups – I find all that very creepy.
With Yua, the social workers who had been in charge of her case had also been understaffed, which led to carelessness and cutting corners. Yua's parents moved the family from Kagawa prefecture to Tokyo, after a neighbor blew the whistle on Yua's father. The child consultation workers in Kagawa then neglected to pass the full bulk of the paperwork from Kagawa to Tokyo, and Yua's case was never reviewed in her new locale. Add to that the fact that child abuse facilities are notoriously crowded. Barring extreme circumstances, abuse victims are often returned to their parents, and the cycle of violence begins all over again. This was certainly true of Yua, who spent 3 months in a child care center in Kagawa but was not allowed to stay.