Japan is a country where saving face is paramount—even if that means covering it with snake venom, bee toxin, horse oil, or snail slime. One company in Japan has been tremendously successful by catering to the Japanese love for looking good, thus saving face, and exotic ingredients. Their array of face masks, which are applied to the skin as shown in the photos, are almost all reasonably priced at 100 yen and are always exciting to find in the local pharmacy. Who wouldn't want to enjoy the tingly sensation and fresh skin feeling you get from spreading cobra venom on your face?
France has the highest rate of mixed marriages in the EU – close to 20% of married couples are of differing nationalities. For the rest of Europe that number on average, is a paltry 3%. In Japan, mixed marriages have soared since 1965: one out of every 30 or so couples who got married between 2006 and 2013 fit that bill. 50 years ago, it was one out of every 230. (Source: nippon.com)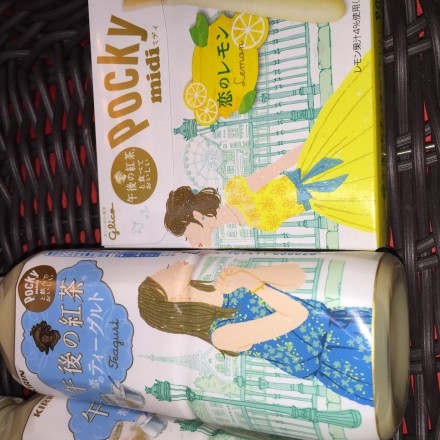 We discovered something amazing after we flipped the bottle of tea. On the reverse side, it has picture of the opposite gender– meaning you can make a boy kiss a boy and a girl kiss a girl. These products are gay and lesbian friendly! Are Glico and Gogo no Kocha sneakily marketing to same-sex couples? Or are they unaware that they made their packaging to include them.