It may come across as an excuse but the entertainment industry will never see the end to altercations with the local yakuza regarding profit. When I was requested to be the bodyguard, I initially thought that I would serve as the fixer for yakuza issues. In actuality, Suoh asked me to work for him after the shootings targeting him, which later turned out to be staged by nobody but Suoh himself. I did not for a second imagine that I would be asked to "destroy" or "kill" an actress when I first took the job.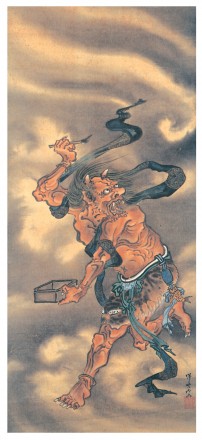 Oh yeah, I forgot to mention, I heard that your daughter gives really good head… and so does your son.
Hey, I wanted to hear if your children are getting a good sleep because… when you get fired, and I get fired, you're going to have to put your kids out of international school and into Japanese school and I'll be waiting for them. (Troll, 2007)

According to Japanese Trade Union Confederation, matahara is an abbreviation of "maternity harassment." The word refers to mental or physical harassment that some workingwomen go through when they announce to their colleagues that they're pregnant or after they come back to the office from maternity leave. Some women come back to find themselves demoted or receiving a pay cut. In the worst-case scenario, some are even pressured to quit or fired. Harassment comes not only from men in the office but other women as well—sometimes out of irritation that their workload will increase, sometimes out of a kind of jealousy.