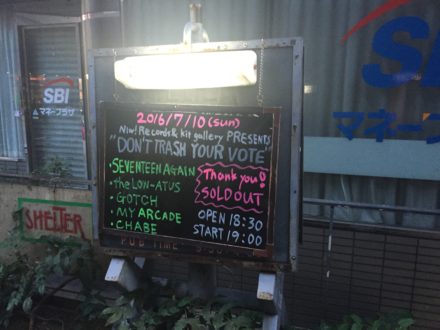 Prime Minister Abe and opposing parties have been vying, sometimes with music, to attract the first-time youth voters to join their sides.
Michiel "Mimi" Brandt passed away on July 9th 2012, from complications of her third bone marrow transplant. She was thirty years old. She was one of the founders of this blog and my BFF (Best Friend Forever). If you've read Tokyo Vice, you'll find the following acknowledgement: "Michiel Brandt, the most cheerful researcher and two time leukemia survivor in the world. She's inspirational".
I'll have to correct that.
"She was the most cheerful researcher and four-time leukemia survivor in the world. She was inspirational and the best friend I have ever had."
Making Roti is not easy. It takes some real expertise to stretch the dough and make it very thin. Hence, despite the popularity of Thai food in japan, this dessert is not seen anywhere. Fortunately, the first Roti place called Gootora cafe is now opened in Kagurazaka