IT'S OFFICIAL! A Japanese diner, TSUNAMI NAVY BURGER, located near the US military base in Yokosuka, calls the election for Biden w/ release of the Biden Burger: 600 grams, full of Philadelphia Cream Cheese (thanks Pennsylvania) and ¥1980 ($18). The diner might retire its predecessor, the fatty, artery clogging Trump Burger–but the jury is still out.
This gourmet delight was modeled on the Philadelphia Cheese steak sandwich. It contains a generous thick patty of beef, onions, peppers, paprika, sautéed mushrooms, lots of Philadelphia cream cheese–in a nod to Biden's home state, Pennsylvania, which may have ensured his victory, and sprinkled with potato chips for a salty accent and a better mouth feel. It's the taste of victory.
The Trump Burger which has been served since 2016, is a heart-clogging blend of peanut butter, soft-boiled egg, two bacon strips, Sloppy Joe sauce (ahem), cheddar cheese, lettuce, onion, tomato with a tiny USA flag on top (probably made in China).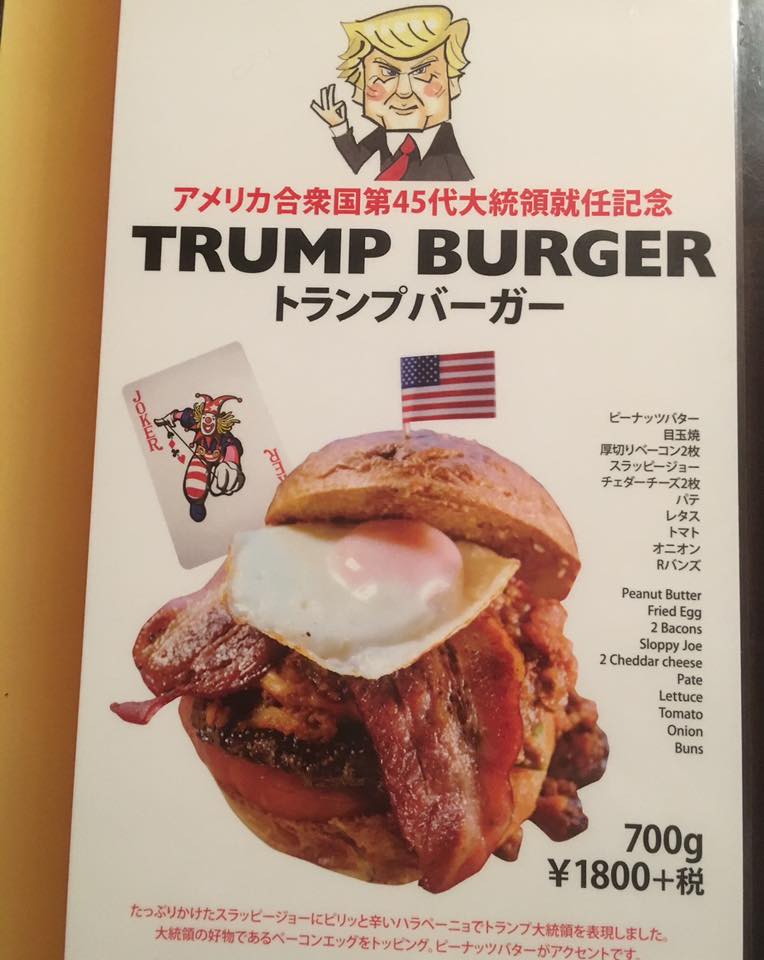 Head down to TSUNAMI NAVY BURGER to celebrate if you're a Democrat or to cheer yourself up if you're a Trumper. Bon Appetit!