Here is a one minute piece about how Japan became a pacifist nation, its constitution, and Article 9 in that document that has kept it a long-time peaceful nation. Take a minute and learn a lot about Japan. Japan'S Pacifist Constitution Explained. (originally published May 3rd 2015)
It was produced by AJ+,  Al Jazeera's new digital channel, geared towards millennials.
Japan's Peace Constitution was a great achievement in its time. However, with Prime Minister Shinzo Abe pushing for constitutional reform, a reinterpretation of Article 9 under the broad idea of collective self-defense, and seemingly gung ho to drag Japan into war so it flex its military might —that pacifist era and constitution may disappear. Even Japan's beloved pacifist pear fairy mascot, Funassyi seems concerned about the direction the nation is heading.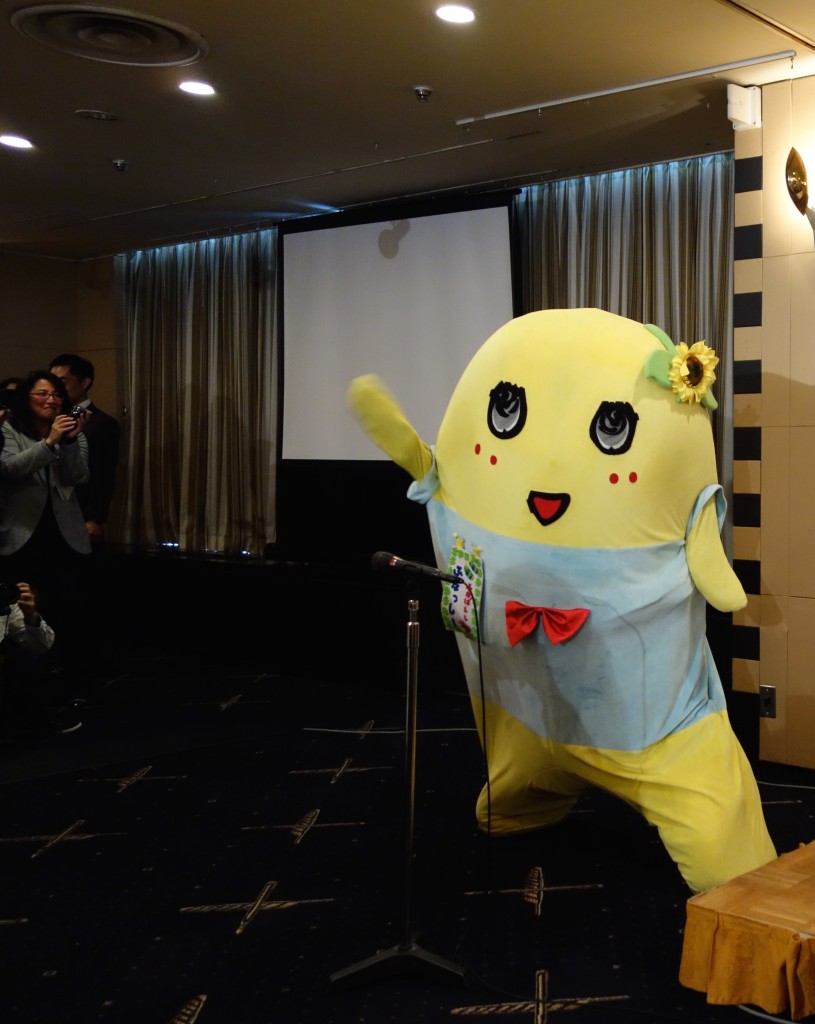 Prime Minister Abe has made the remilitarisation of Japan and the scrapping of Article 9 and "America's imposed democratic constitution" a part of his political agenda for a long. While it's clear that GHQ had a heavy hand in drafting Japan's constitution, it was not done without the aid and input of the Japanese people and the Japanese government. The creation of Japan's modern constitution was more of a collaborative effort than was believed. 
Judging from Shinzo Abe's writings and hand-selected ministers, he feels that Japan lost a just war, and can only regain its dignity by throwing off all the progress made since the post-war days and returning to an Imperial Constitution. Abe wants a return to a time when the chosen elite, like himself and his friends, run the country with no dissent and the racial and  cultural  superiority of the Japanese people is loudly proclaimed. 
His grandfather, whom Abe greatly admires, the yakuza linked and 'incredibly corrupt' former Prime Minister Kishi Nobusuke, was arrested as a war criminal after the war, but never put on trial. Kishi  was Japan's Minister of Munitions during the Second World War. Abe has allowed Japan to make and export arms again under his regime as well.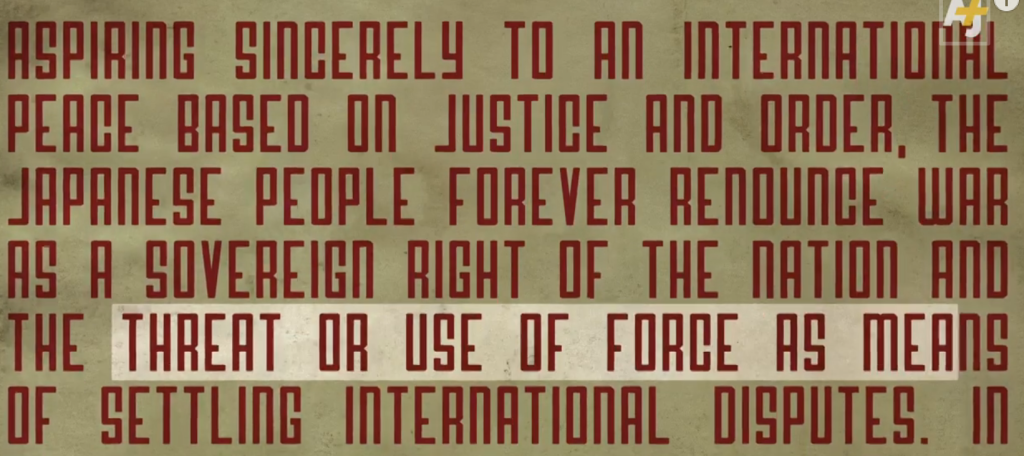 For reference here is the English text of Article 9:
RENUNCIATION OF WAR
Article 9. Aspiring sincerely to an international peace based on justice and order, the Japanese people forever renounce war as a sovereign right of the nation and the threat or use of force as means of settling international disputes.
In order to accomplish the aim of the preceding paragraph, land, sea, and air forces, as well as other war potential, will never be maintained. The right of belligerency of the state will not be recognized.