Our favorite idol (アイドル) in Japan, Amina Du Jean, has new EP out. It's called "Seppuku".
Ritual disembowling (hara-kiri) has never been cuter or had a better melody. Mishima would have danced to this.
For more on the song and Amina Du Jean, checkout out her Bandcamp website.
I'm always happy to engage people in English conversation in Japan–hey, I was an English conversation instructor and sometimes still enjoy teaching some of my favorite students! I also take into consideration that my Japanese is bad, and that there is no offense meant on your part when you are asking these questions.
You are just curious. But this is not a polite question to ask a stranger when their partner is dining with them.
I am with my husband because I love him. This is not 'rare'. That is all. Race has nothing to do with it. Thank you.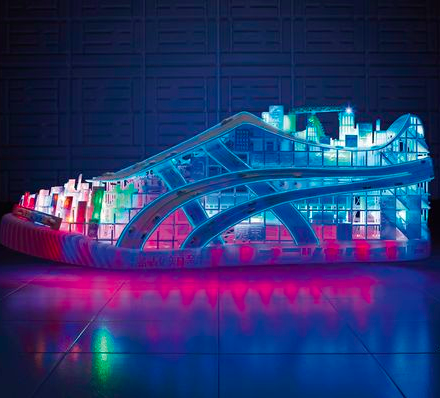 限界に挑む会社として継続的な経済成長を達成し、グローバルリーチを支えるための構造を整備するオニツカタイガー。世界征服する日は近い。This past year Onitsuka Tiger celebrated the 50th anniversary of the original Mexico 66, arguably the flagship and best-selling shoe from the storied Japanese brand — The company touts it as a fine footwear "discovered on the track, and later on, worn on the streets"