In light of all the recent information that has come to light about TEPCO and the Japanese nuclear industry's problems and involvement with anti-social forces, not to mention the industry's history of criminal malfeasance, we have decided to repost Professor Kingston's chapter on the subject. It's from his eerily prescient book  Contemporary Japan  published long before the Fukushima triple meltdown. It's a long read but well-worth it. We first posted this in June of 2011. 
"They (the Japanese power companies including TEPCO) are also seeking to extend the shelf life of their plants to 60 years, double what experts thought prudent when they built the plants. In the context of fewer and shorter inspections, and a record of falsifying safety reports, the implications are unsettling in light of the potential harm of an accident."–August 24th, 2010, Jeff Kingston. Professor of History and Director of Asian Studies at Temple University writing in his book Contemporary Japan: History, Politics, and Social Change Since The 1980s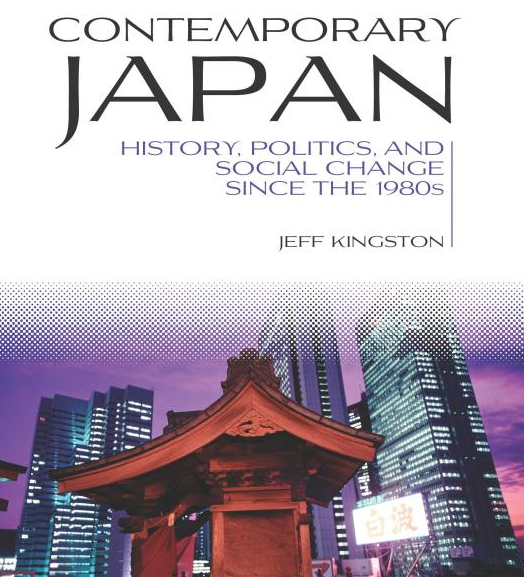 "Polls consistently reveal that 70-75 percent of Japanese have misgivings about nuclear power and fear that serious accidents might happen…."
Those fears were well founded. The history of Japan's nuclear industry is as dark as Fukushima Prefecture was on the night of March 11th, when a 9.0 earthquake devastated  the nation and a meltdown took place at Tokyo Electric Power Company (TEPCO) 's Fukushima Daiichi Reactor. TEPCO is only one company among several that has had nuclear "accidents."  In his book published in 2010, Professor Kingston describes the problems and history of Japan's nuclear power industry. With his permission, Japan Subculture Research Center is publishing the relevant chapters from his book cited above. The book eloquently and objectively sheds light on a the problems endemic in Japan's nuclear power plants, the ministries that oversee them, and the private companies which manage them, often quite badly and to the detriment of the general public.
pg. 149
Nuclear Follies
The Japanese government puts a great deal of faith in, and spends massive amounts of money on, nuclear energy. This reflects policy-makers' dream of securing energy self-sufficiency and explains why two-thirds of the national energy research and development budget is devoted to nuclearpower. In terms of reducing carbon emissions and reducing dependence on oil imported from the Middle East, it is a sensible policy. However, there are good reasons why the majority of Japanese remain skeptical about nuclear power.
Japan has witnessed a series of nuclear accidents over the past two decades that raise serious concerns in an earthquake-prone nation with ambitious nuclear power plans. Japan is totally dependent on imported energy and has thus invested billions of dollars since the 1950s in developing its nuclear energy program. Public concerns about the safety of nuclear power contrast sharply with official insistence that the nation's facilities are both safe and necessary. Polls consistently reveal that 70-75 percent of Japanese have misgivings about nuclear power and fear that serious accidents might happen.
With dwindling reserves of fossil fuels, high prices, and growing concern about greenhouse gases related to consumption of these fuels, the prospects for the nuclear power industry have brightened considerably. Advocates assert that nuclear power is the trump card in the battle to reduce emissions and curb global warming while critics suggest it is more of a wild card given the risks, high costs, and long-term waste disposal issues involved.
Japan currently operates 55 nuclear power plants, up from 32 in 1987, that supply nearly 35 percent of its electricity needs. The government plans to raise the share of energy generated by nuclear power to 41 percent by 2014. Since 1998 two nuclear power reactors have started up with six more currently slated for installation or expansion. In the following sections we examine some notorious incidents and aspects of Japan's nuclear power program that help explain why so many Japanese have considerable qualms about the potential environmental consequences. Continue reading The Melting Sun: Japan's Nuclear Follies →